Like mother, like daughter.
The 2023 SAG Awards' red carpet was seeing double when Christina Applegate was joined by her 12-year-old daughter, Sadie Grace LeNoble, in adorably tailored, matching suits.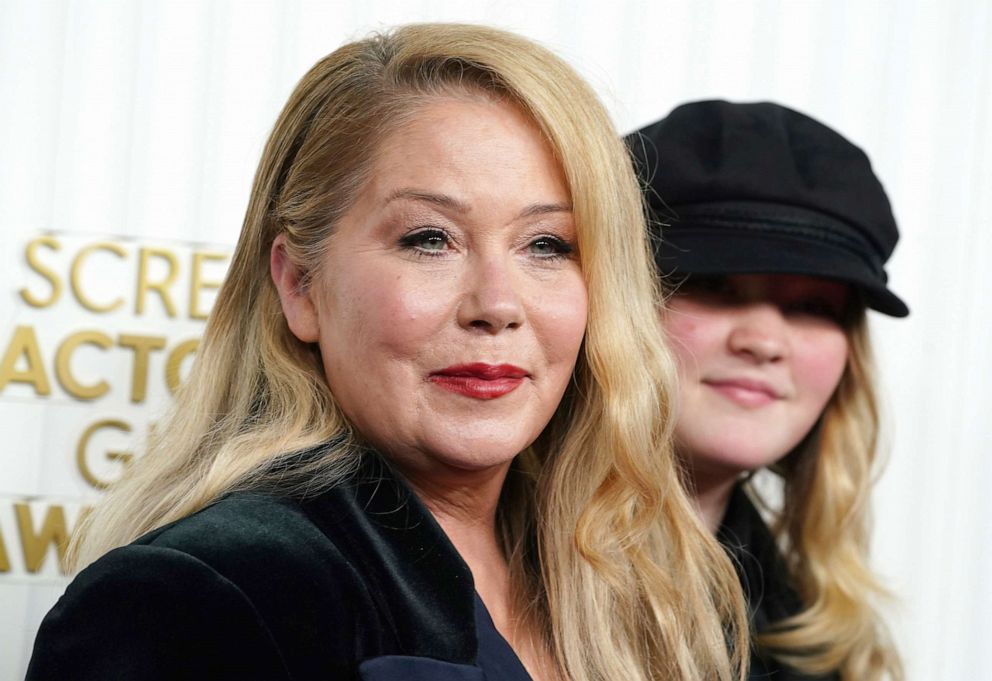 The actress chose a velvet, floor-length suit dress, while her daughter chose to pair her matching buttoned-up look with a pair of chunky shoes and a hat.
Applegate, 51, was nominated at this year's Screen Actor Guild Awards for outstanding performance by a female actor in a comedy series for her role in Netflix's "Dead to Me," which is in its final season.
In 2021, Applegate revealed that she had been diagnosed with multiple sclerosis. Since then, the actress has been open about what the diagnosis means for her career and revealed in a recent interview with the Los Angeles Times that the SAG Awards may be her last award show as an actor.
"It's my last awards show as an actor probably, so it's kind of a big deal," she told the outlet.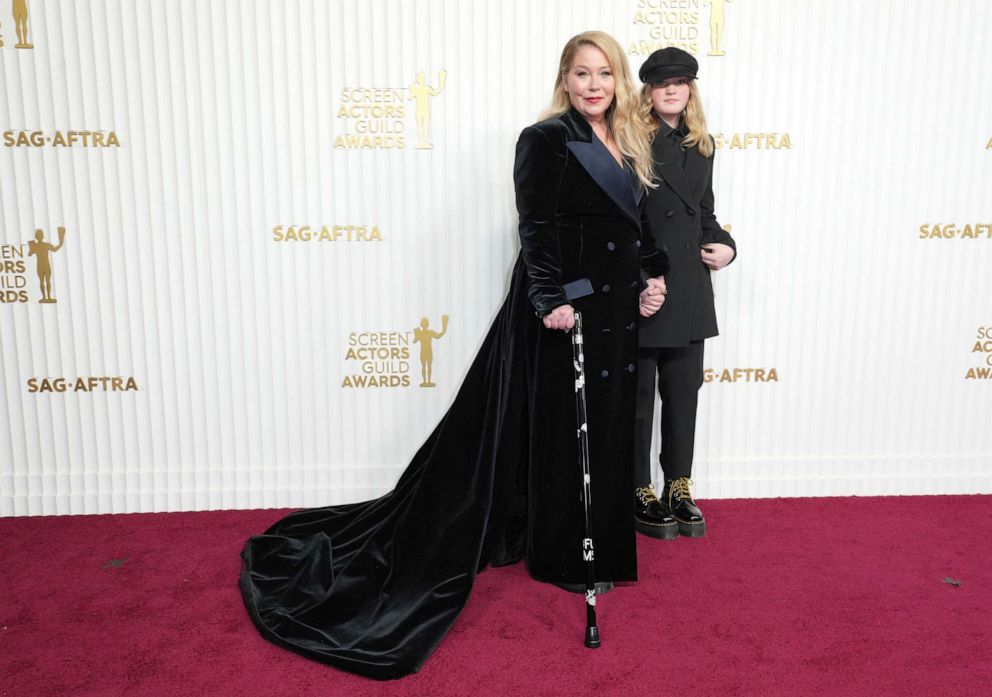 "Right now, I couldn't imagine getting up at 5 a.m. and spending 12 to 14 hours on a set; I don't have that in me at this moment," said Applegate.
However, Applegate did say she is considering producing, developing and "doing a s--- ton of voice-overs to make some cash to make sure that my daughter's fed and we're homed."
Applegate also brought her daughter to the Critics' Choice Awards last month. The two rocked all-black looks and Applegate donned a manicure that nodded to her character in "Dead to Me."