Awkwafina is having a breakout year, from "Ocean's 8" to her most-recent role in "Crazy Rich Asians," the first major Hollywood film to feature an all-Asian cast since 1993.
"I realized when I was young that I was looking for a movie like this," Awkwafina told "Good Morning America."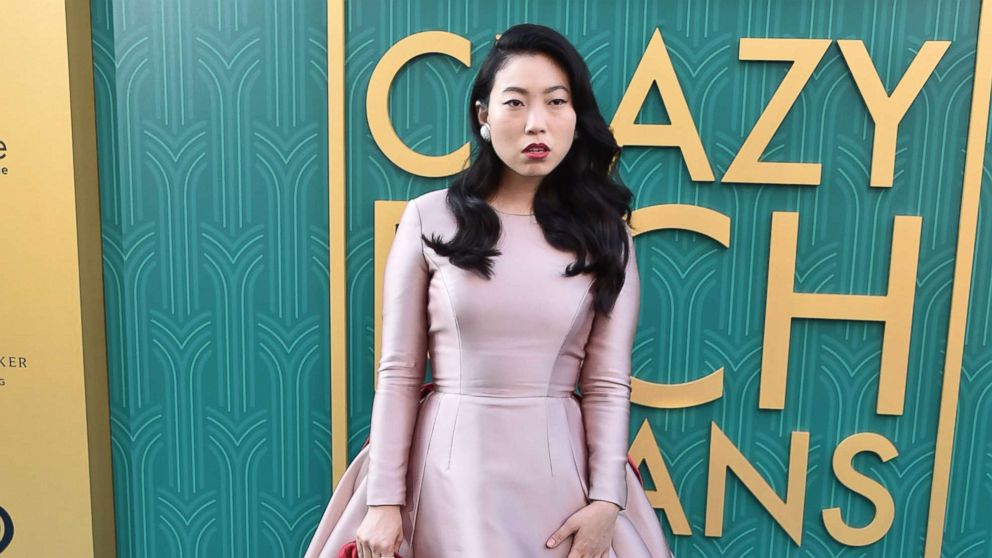 Awkwafina, born Nora Lum, plays Goh Peik Lin, the fabulous and fierce BFF to Constance Wu's Rachel Chu in "Crazy, Rich Asians." Peik Lin is fun, fashionable and full of humor. Much like Lum is in person.
"All the things that happened to me as Awkwafina never happened to me because I was Asian. It never happened because I was a woman," she said, taking ownership for her own success story. "Everything happened for a reason."
Still, the Hollywood dazzle and full "CRA" red carpet experience have been surreal for the rapper-actor.
"All those times I had watched the red carpet at the Academy Awards and the Golden Globes, I would see these beautiful actresses in these beautiful gowns. They look like princesses," she said. "I think this is one of the first times where I looked at myself in the mirror and was like, 'This is nuts.'"
"Crazy Rich Asians" brings together an all-Asian ensemble on screen for the first time since "The Joy Luck Club." Lum said growing up in New York City showed her there were "all kinds of people."
"I had problems understanding racism and xenophobia because my classroom was filled with literally everyone. And the concepts I learned later, made me see things that made me grow up," she said.
Speaking of growing up, we bet Lum's childhood was pretty fantastic. Actually, we know it was because we have the photos to prove it!
Here's Lum's reaction to these pics from her past.
1. Everything happens for a reason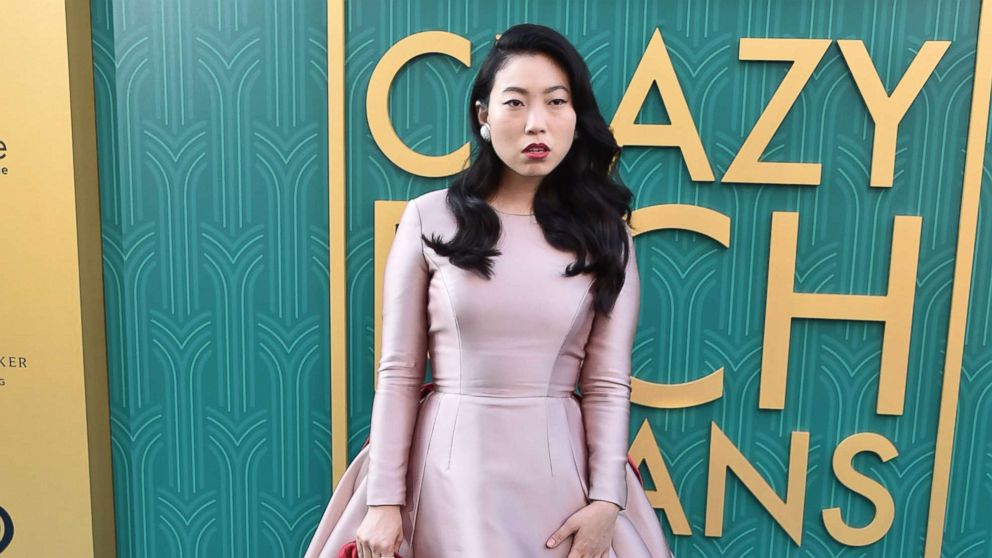 "I never ever imagined that my life would turn out this way. I have to pinch myself sometimes," Lum said as she stared at a picture of herself from the "CRA" premiere.
She went on, "It was such an emotional night. I kept crying in the SUV and I kept getting swatted because people were like, 'You're ruining your makeup. Cry later, do the carpet then cry later!' This whole press tour has been emotional."
Lum said "CRA" is something much bigger than herself.
"I want to inspire young girls like me who really didn't know what was going to happen, but had dreams. Just to tell them that it is possible and you will do it," she said. "You live in a world where people like you and me can succeed and find true happiness."
2. Don't worry too much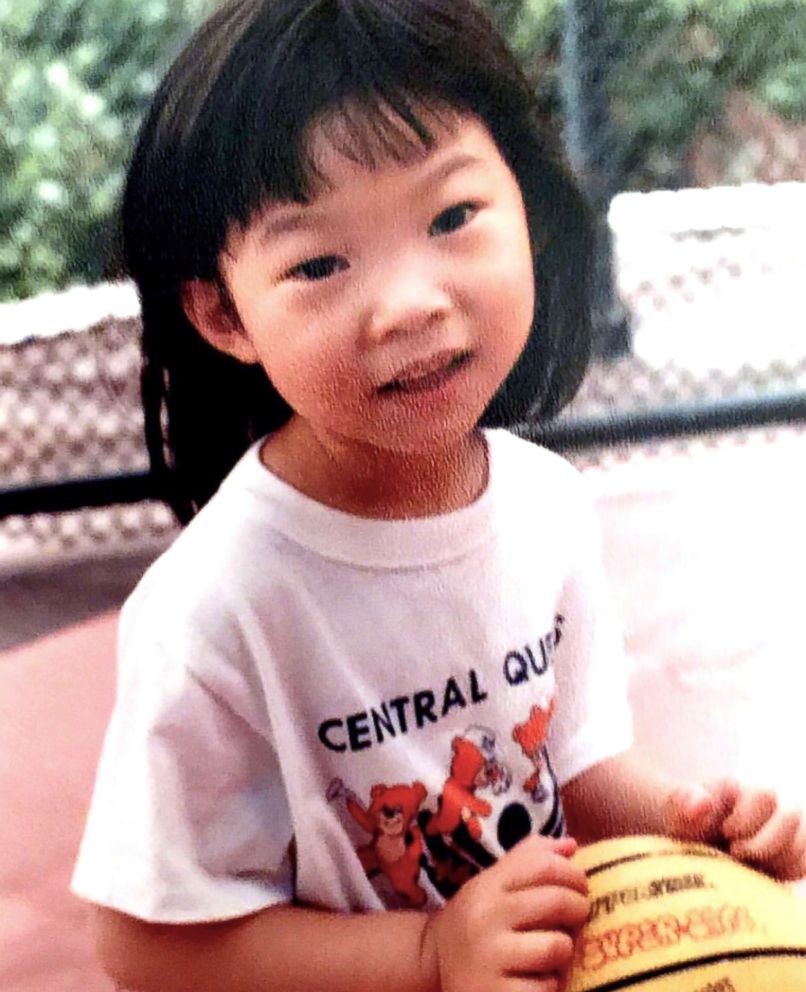 "Oh my God, I was so cute!" Lum exclaimed of her younger self. "That was when I had obviously a horrible hair dresser. Should be fired. I have a mullet going. Like a Joe Dirt bowl cut going on there."
Lum grew up in Forest Hills, New York, where she played basketball at the Young Men's Hebrew Association.
"I was the last one picked because I couldn't hold my own," she recalled. "My teammates thought, 'She's going to bring us down in the leagues.' But I was still really happy. I loved holding the ball."
Lum wished she could tell her kid self not to worry so much.
"I would tell her just keep having fun because even though you were the last person picked on the team here, later on you'd be the first person picked for a very different team," she said.
3. Keep doing what you're doing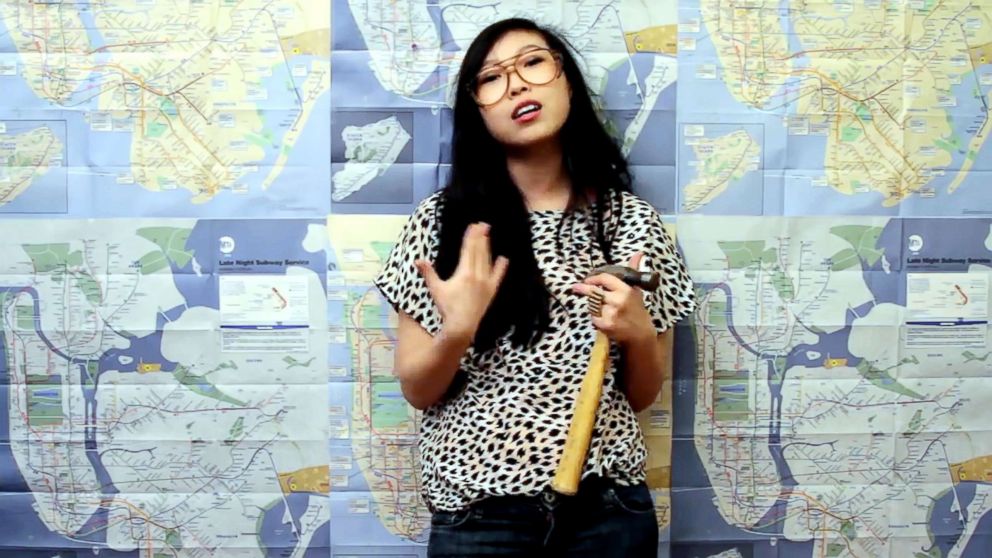 "Oh, wow. This is a picture of my second video in New York City, 'Females,' and this is a song I wrote in 15 minutes at my kitchen table at my dad's apartment," she said.
Lum said she was about 23 when she went viral on YouTube as a rapper. Her musical alter ego became known as Awkwafina.
"A lot of people were confused as to what Awkwafina really was. They thought that she was a joke, she was a parody," she explained.
Lum herself was unsure at times as to what Awkwafina represented.
"I was unsure about what Awkwafina was," she said. "I had no idea how I would live off of her. So I would tell her, 'Just keep doing it.' Just keep being confused. Keep being scared because that humility will help you later."
4. You're going to be alright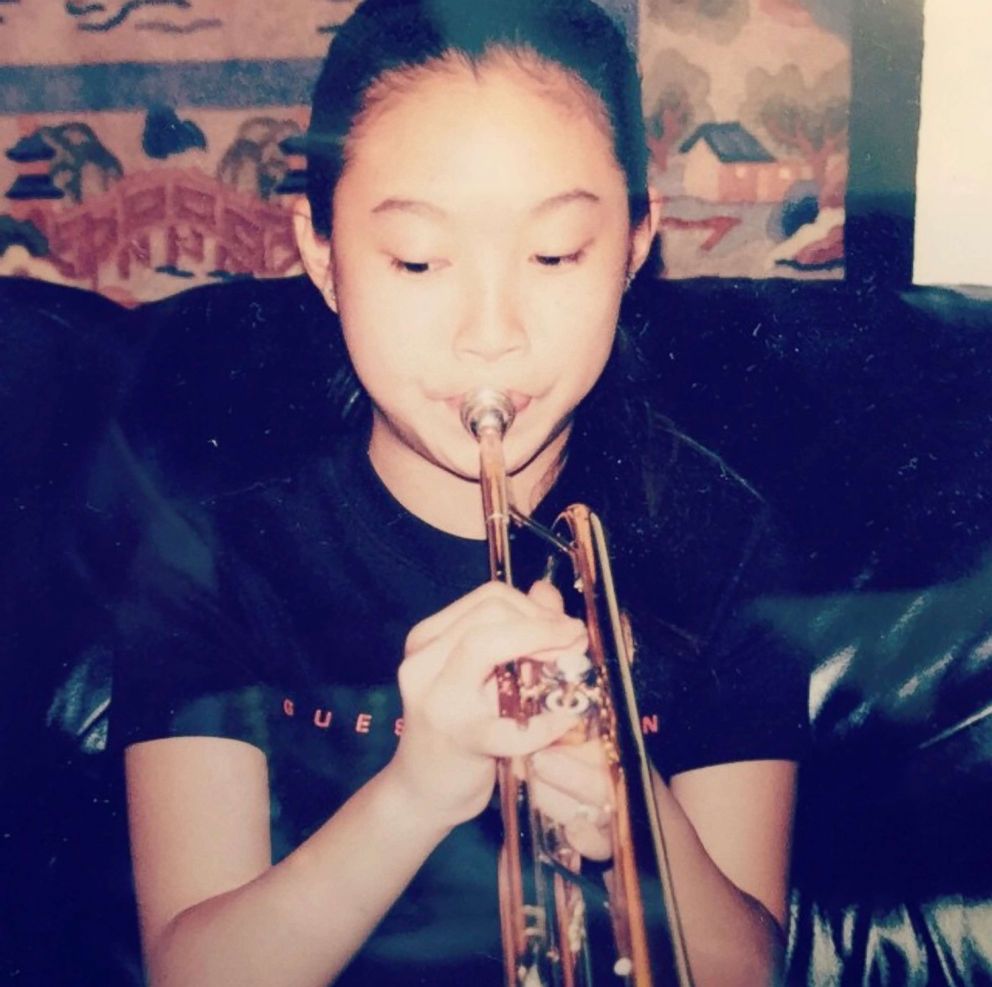 Before she was an actress or rapper, Lum's first love was the trumpet.
"The trumpet really saved me during junior high school. It was my outlet," Lum said.
Lum went to high school for the trumpet and her dream was to play at Lincoln Center.
5. It actually does get better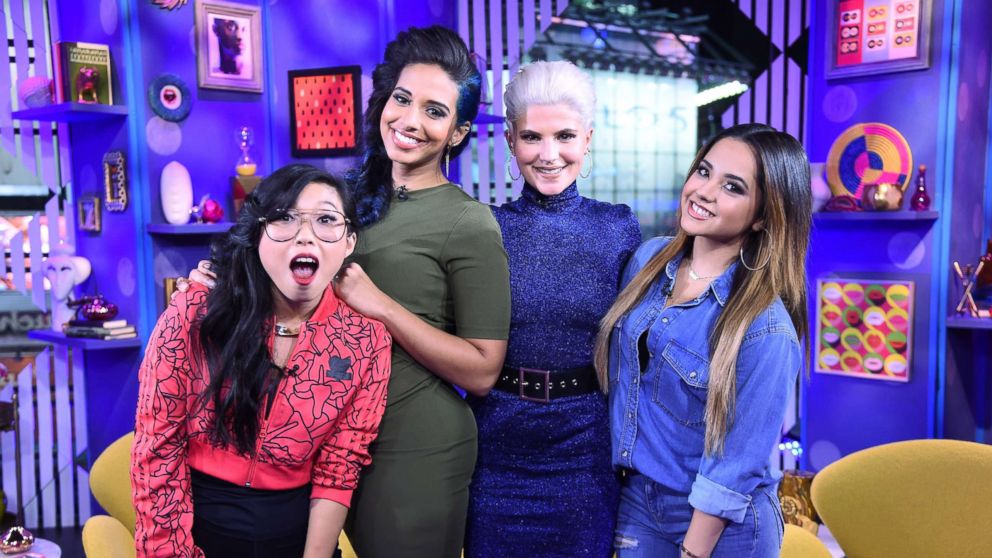 "Oh my God, wow. So this is really going through the timeline, huh?" Lum said, laughing. "This is a picture from 'Girl Code' with my amazing co-stars Nessa and Carly."
Lum's role on MTV's "Girl Code" was the first time she was ever on television.
"This was the first real transition from me making DIY videos and then going in front of a national audience," said Lum. "It was the first time I felt some kind of validation that maybe I didn't need to hide behind a rap video to show my personality."
What other advice does she have for her younger self?
"This Nora/Awkafina didn't need advice. I was living my best life this year," she said. "I was so happy, at home, it felt like I had a family. Maybe I'd tell her, 'Oh, you hold on sister. It gets better girl.'"