Cyndi Lauper hits high note with UN Human Rights Award
Talk about hitting a high note!
The legendary Cyndi Lauper was honored in Los Angeles Tuesday night for her enduring support of the LGBTQ+ community and her message of tolerance inspiring people to be true to themselves.
Presented by pop star Kesha, Lauper accepted the United Nation's High Note Global Prize, an award presented to musicians who use their art to promote social justice which aims to prevent and end homelessness among LGBTQ+ youth.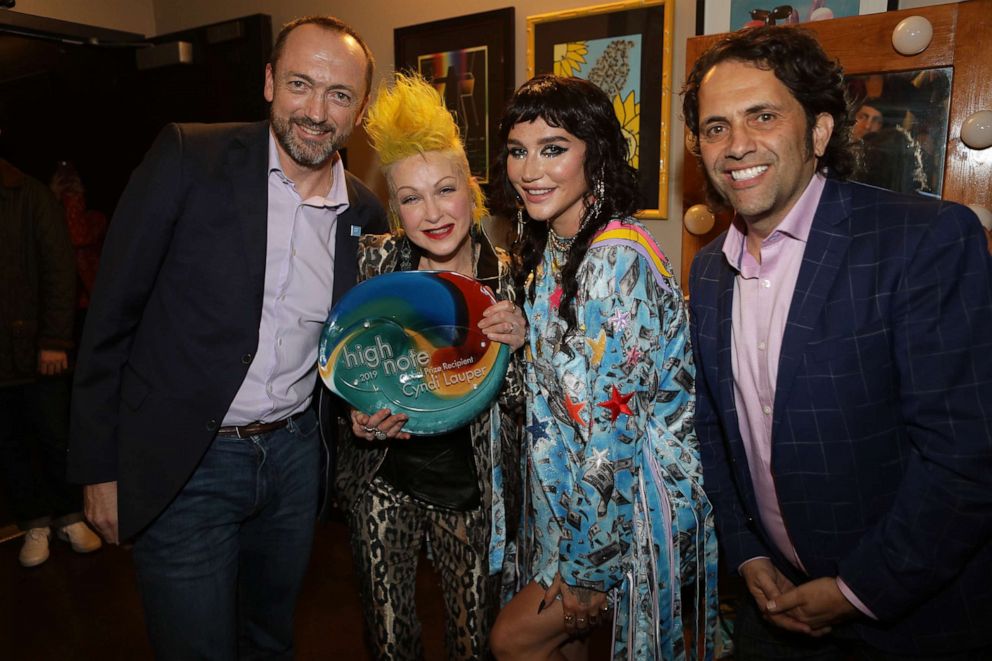 "This global award holds a special place for artists," Kesha said as she opened the High Note Global Prize Award ceremony.
"It is given to a remarkable person who uses their musical gifts to promote human rights and to speak truth to power," she added.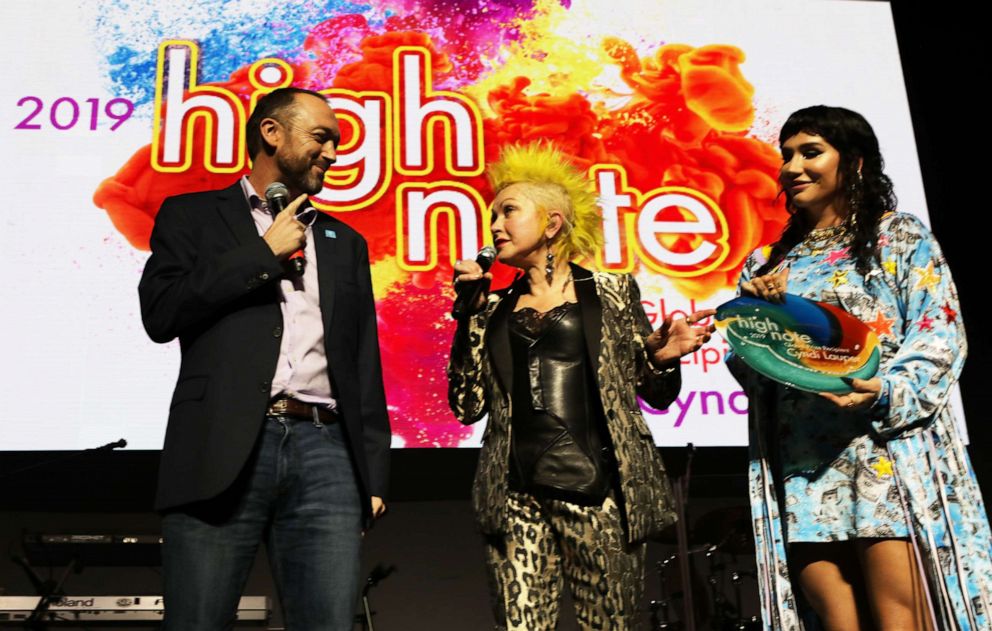 Even music icon Cher, who was not able to attend in person, sent Lauper a message of congrats saying, "I know you and I love you."
Lauper is the first recipient of the inaugural award from The High Note Global Initiative, which is a global partner with United Nations Human Rights.
Lauper's award will go on display at the Grammy Museum.