Take it from Danielle Fishel: Be unapologetically you
December 20, 2019, 5:18 am
Danielle Fishel doesn't know how her life would have played out without Topanga Lawrence.
The "Boy Meets World" star, who is now a beauty entrepreneur and new mom, says when she looks at her life and personality closely, she and the character from the hit '90s TV show are closely intertwined.
"I don't know if Topanga influenced me or if Danielle influenced Topanga," she told "Good Morning America."
Fishel sat down with "GMA" for a ride through the past, sharing powerful lessons she learned from her role as Topanga, a TV host, an older sister and a mom.
Be unapologetically you
Fishel wasn't originally cast as Topanga. Initially, she was a side character.
When shooting began for the show, she saw the original actress receiving notes from the director on how to embody the character. In that moment, Fishel knew she could do it.
In a turn of events, the role for Topanga opened up and Fishel auditioned for it -- and hours later, she received a call that she was now Topanga.
"'Boy Meets World' was so life-changing. I truly can't imagine what my life would have been without it. I've tried," she said.
Fishel says it's hard to pinpoint all the good lessons Topanga taught throughout the show's duration, saying her character stood in her truth and encouraged others to do the same. She also calls herself a "compulsive self-improver" and embraces every aspect of herself.
"The best lesson is that the only way to live is to be unapologetic about who you are," she said.
You don't have to be tall to be important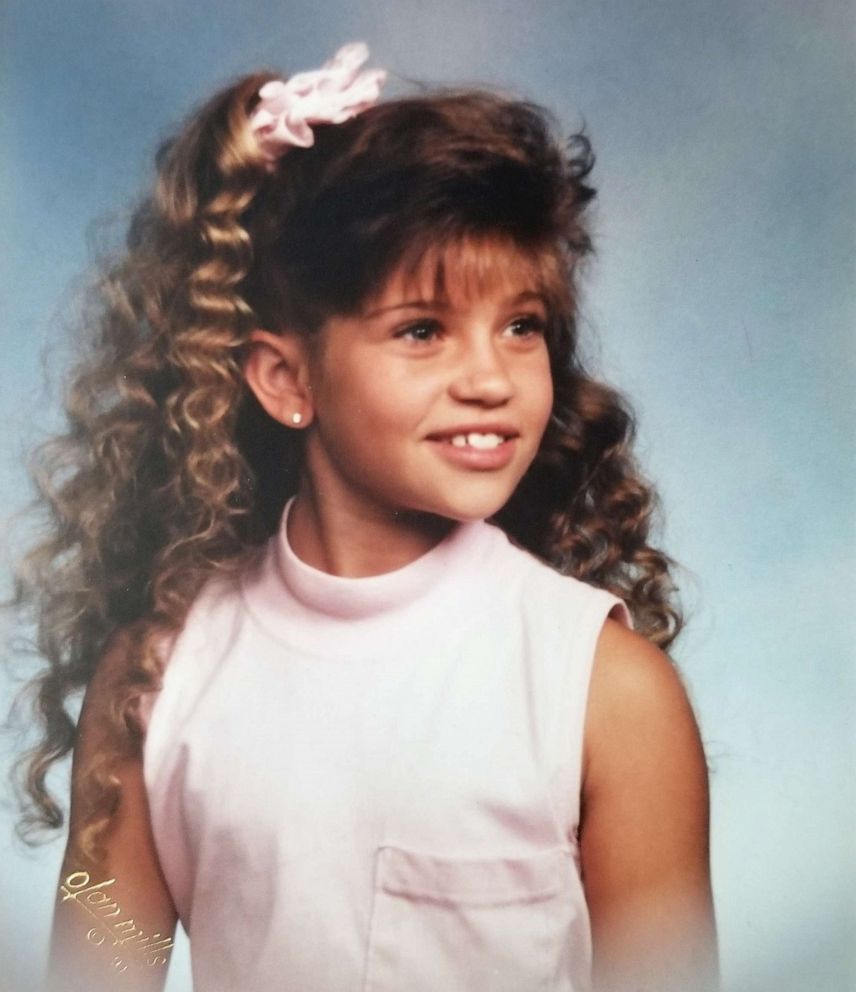 Fishel's acting career was inspired by a classmate in elementary school who told her about her new agent and modeling career.
Upon being introduced to this new profession, she knew that was what she wanted to do and ran home to tell her mom.
"And my mom said very kindly to me, 'Models are tall and you are not tall, so modeling is not in your future,'" she said. "I was like, 'Alright, I guess that's out!'"
At school the next day, Fishel told the same classmate she wasn't tall enough to be a model, to which the classmate responded saying you didn't have to be tall to be on TV.
Soon after, Fishel's acting career began. One of her first gigs was in a commercial in which she played Barbie's little sister, Skipper.
Accept people's differences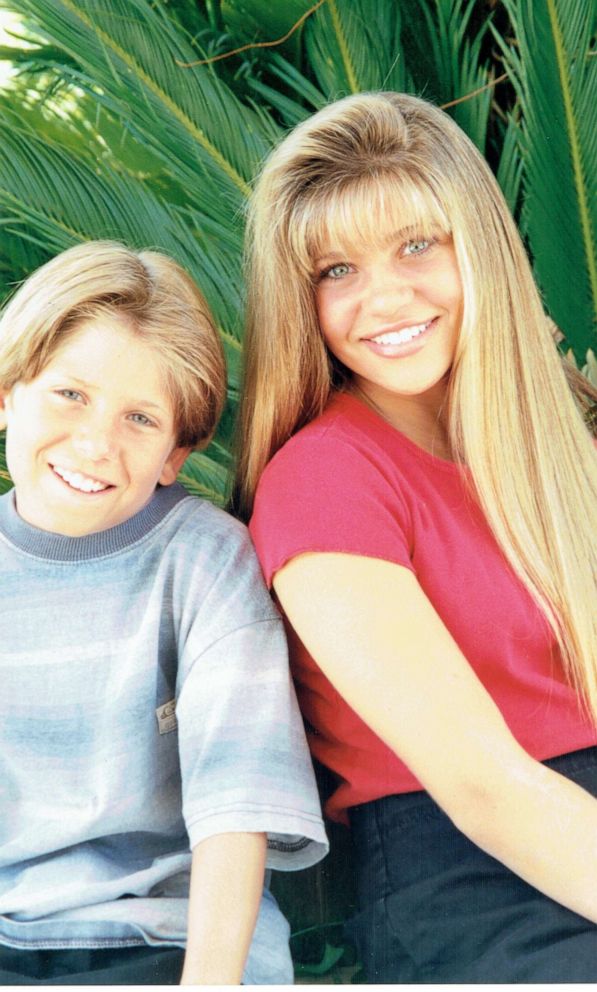 Growing up, Fishel and her younger brother Chris weren't as close.
"We really didn't have that much in common," she said, adding that he was very into being around his friends while she was more family oriented.
"I think I was hard on him when we were kids because I didn't understand the ways that we were different," she said.
But as both have grown up to be adults, the two have never been closer.
Looking back, she reminds herself to accept people's differences and move forward.
Some of the greatest rewards come after your biggest challenges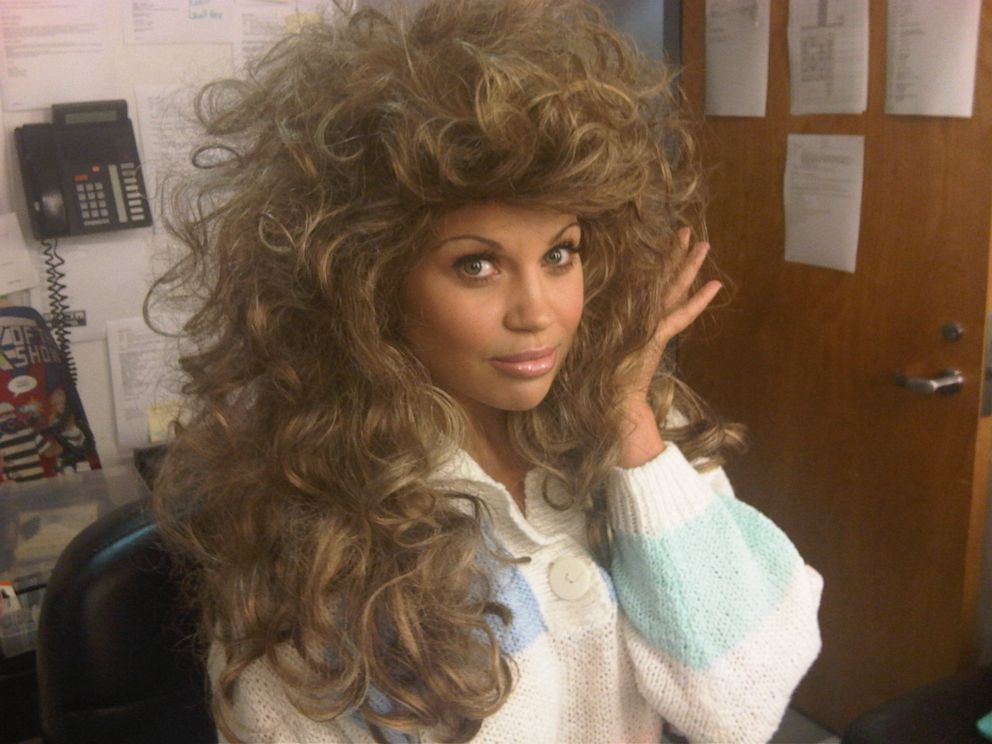 Fishel added TV host to her résumé when she became the face of "The Dish," a series on the Style Network in which Fishel comically critiqued the latest in pop culture.
"It was such a fun job and it was also totally out of my comfort zone," she said.
Fishel was very involved in the production process, from being in the writing room to doing improv in front of the camera. She calls it a "vulnerable" experience because it was her on screen and not a character.
"I got to realize that I had skills and talents and interests that were totally outside of what I had previously known them to be," she added.
You can never truly be prepared for motherhood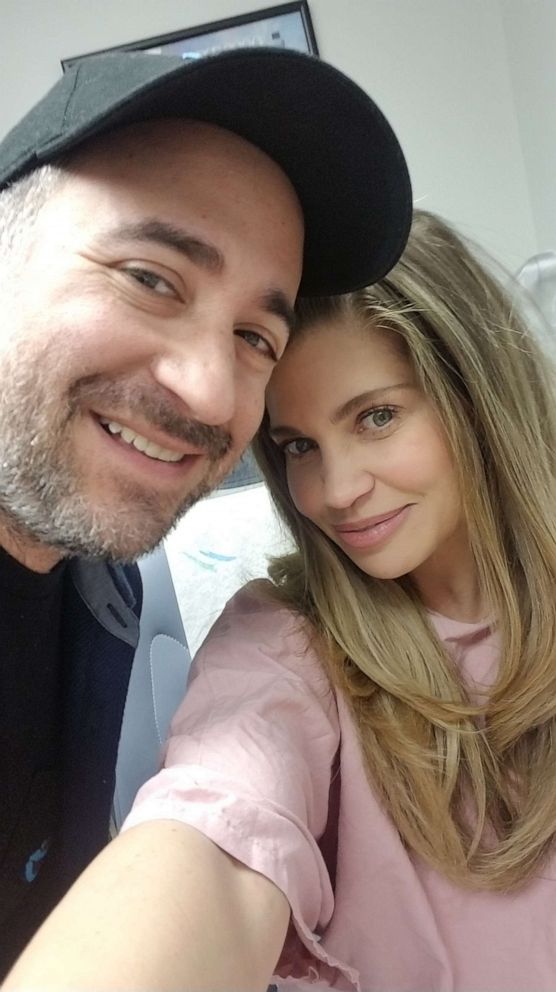 When Fishel heard her son Adler's heartbeat at her first ultrasound appointment, she knew she had to make big changes.
"I walked out of that appointment and I said, 'OK, I have to start thinking about what I am using on my body, what chemicals, and what am I putting into my body because there is somebody else inside me living and I want him to thrive," she said.
It was then that she decided to start her hair care line ,Be Free by Danielle Fishel, which she says is cruelty-free, vegan and eco-friendly.
Motherhood hasn't been easy for the new mom. After giving birth to her son in July 2019, she penned an essay about mom guilt.
"For as long as I can remember, I've dreamed of being a mom. I looked forward to sleepless nights, poopy diapers and being so enamored with my baby that I lost hours of my life just staring at him while he slept," she wrote. "However, nothing in the world could have prepared me for the reality that being a mom would also mean never feeling like I'm good enough."
Fishel wants other moms to know there's only so much you can do to prepare for motherhood. Bumps and bruises are bound to happen.
"But every day passes and every day you have the opportunity to get better and to learn, and it all works out."