Deborah Dugan spoke out for the first time since filing a lawsuit against the National Academy of Recording Arts and Sciences during an appearance on "Good Morning America" on Thursday.
The first female head of the National Academy of Recording Arts, who was placed on leave last week -- just 10 days before the Grammy Awards -- discussed the sexual harassment and gender discrimination complaint that she filed on Tuesday with the Equal Employment Opportunity Commission. In it she alleges that the Grammys' voting process is "illustrative of the boys' club mentality that exists at the Academy and amongst its Board members."
"When I came in as the first CEO of the Recording Academy in 62 years, female, there are definitely amazing people that work in the Recording Academy and also on the board, but at the very onset, in fact under the guise of a work dinner, I was propositioned by the general counsel with enormous power in the entertainment industry," Dugan claimed on "GMA" in response to women on the executive committee of the Record Academy releasing a statement defending the organization and denying her description of it.
"Starting with calling me 'babe' and saying how attractive I was and 'pretty' I was ... the evening went on to [him] trying to kiss me. All the way through I felt that I was being tested and how much would I acquiesce. I realized that was a power setting move just on the onset," she claimed, referring to her allegations against Joel Katz, general counsel for the Academy, who she says sexually harassed her.
She described her allegation in an email to human resources on Dec. 22, 2019. He has denied the allegations.
"The Grammys really is on life support right now," Dugan's attorney, Douglas Wigdor, shared. "The statements they're giving about Ms. Dugan creating a toxic work environment, getting the executive board members to make statements -- they are in panic mode right now."
"The fact of the matter is this, Deborah, right here, she worked for eight years as an executive at EMI," he continued. "She worked for eight years as a president at Disney. She worked for eight years for Bono at Red raising hundreds of millions of dollars to eradicate AIDS. She never once filed an HR complaint and there was never once a complaint an HR complaint filed against her."
The Recording Academy has questioned the the timing of Dugan going public with her accusations about the organization, saying that she came forward them after being accused of misconduct herself, but Dugan reiterated her claim that she has addressed her concerns with the Academy before.
"All along I had been bringing up what was happening," she said, adding that she was placed on administrative leave after filing a formal complaint about her concerns.
"It was weeks after," Wigdor said on when Dugan filed her complaint. "She was not on administrative leave when she filed the complaint -- then she was placed on administrative leave. It's important to know that this was a complaint made by an executive assistant, an administrative assistant, who had worked as an administrative assistant to the prior CEO. The CEO that was accused of rape, and she comes in as the CEO ... she's paid less than the prior two male CEOs and she's there now and she wants to have her own assistant like every other CEO in corporate America. She's the only CEO in corporate America that was placed on leave."
In response to why Dugan asked no action be taken in response to her complaints, she said: "I actually wanted to make change from within. I moved across the country. I had a great job. I believe in what the Recording Academy should stand for for artists, and I was trying at each step to take a deep breath and say, okay, I can make a difference. I can fix this. I can work with this team. And when I first started and -- at that first meeting with Joel, there was also a board meeting and I found out that there was a rape allegation against the former CEO. That had not been brought to the attention."
Portnow denied Dugan's allegations of rape, calling them "ludicrous and untrue."
In the sexual harassment and gender discrimination complaint Dugan filed, she alleged that corrupt practices go into finalizing nominations for the Grammys and unethical connections exist between artists selected and those on the board sitting on nominating committees.
Her complaint also alleges the board manipulates the process to ensure that songs or albums are nominated if the producer of the Grammys wants a specific performance during the ceremony.
"I'm saying that the system should be transparent and that there are -- there are incidents of conflict of interest that taints the results," Dugan said on "GMA."
Her complaint further addresses the issues she has with the system.
"To make matters worse, the Board is permitted to simply add in artists for nominations who did not even make the initial 20-artist list. Naturally, the members of the 12 Board and the secret committees chose artists with whom they have personal or business relationships," the complaint reads. "This year, 30 artists that were not selected by the membership were added to the possible nomination list."
"I couldn't say more positive things about all of the nominations and everybody that performs and, oh, my god, I hate that I'm in this situation because I'd much rather be here talking about the artists and the music, but I can't help but have to say there are conflicts of interest that go on," Dugan shared on "GMA."
In the complaint, Dugan also claims some nominated artists are even sitting on the voting boards in their prospective categories.
"Moreover, in an outrageous conflict of interest, the Board has selected artists who are under consideration for a nomination to sit on the committee that is voting for the category for which they have been nominated. As a result, one artist who initially ranked 18 out of 20 in the 2019 'Song of the Year' category ended up with a nomination," it continues. "This artist was actually permitted to sit on the 'Song of the Year' nomination committee. Incredibly, this artist is also represented by a member of the Board."
She would not disclose the identity of that artist on "GMA."
"For the artist's privacy and for the integrity of all those artists that are going to perform and get nominations this year, I don't want to say," she said. "But it's not even just that one room. I have evidence that in another room -- because there were complaints made in the jazz category..."
Dugan described the allegations in her complaint as "very serious" and added that she "wouldn't be here if I didn't think I could make a difference."
The Recording Academy has issued a statement in response questioning the timing of Dugan going public with the accusations in the complaint.
"It is curious that Ms. Dugan never raised these grave allegations until a week after legal claims were made against her personally by a female employee who alleged Ms. Dugan had created a 'toxic and intolerable' work environment and engaged in 'abusive and bullying conduct,'" the Recording Academy said in a statement. "Ms. Dugan was placed on administrative leave only after offering to step down and demanding $22 million from the Academy, which is a not-for-profit organization. Our loyalty will always be to the 21,000 members of the Recording Academy."
Her lawyers responded that Dugan, "repeatedly raised concerns throughout her entire tenure at the Academy." They also stated that the Recording Academy offered her, "millions of dollars to drop all of this and leave the Academy," and addressed the alleged motivations behind the Academy placing her on administrative leave.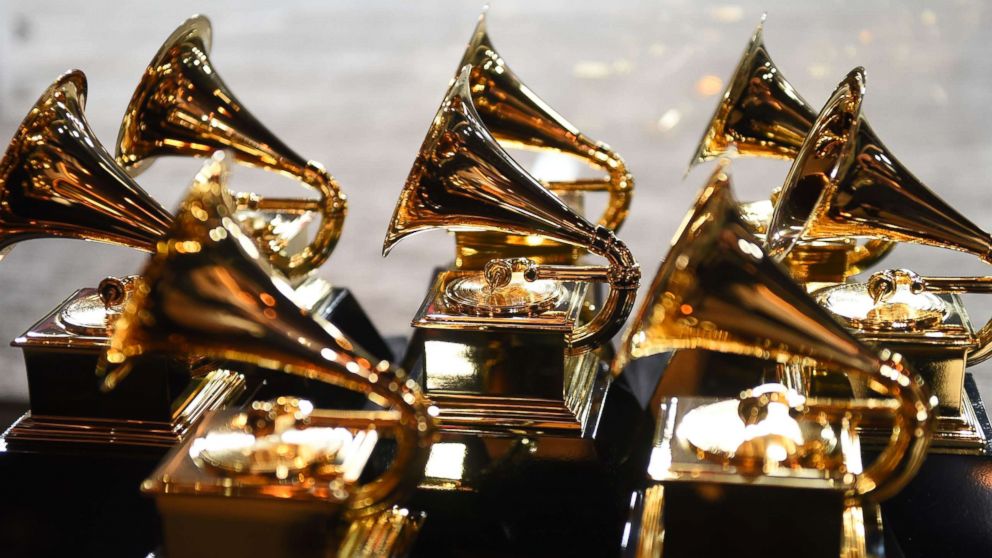 "The Academy claimed that Ms. Dugan was put on leave based on accusations made against her over a month prior that the Board knows very well are meritless. That is not a credible story," they said. Her suit claims the board's decision to put her on leave was made to retaliate against her for refusing to accept a settlement over sexual harassment claims.
She also rejected the notion that she is guilty of misconduct, and stated that at the start of her tenure, the board was prepared to pay $750,000 to former CEO Neil Portnow for consulting work, even though, she claimed, he'd been accused of raping a foreign recording artist. She also accused him of misogynistic comments, recalling in her complaint that in 2018, after only one woman won a Grammy Award, Portnow said that female artists needed to "step it up" if they wanted to be recognized.
"The baseless complaint about my conduct referenced in the EEOC filing was immediately brought to the attention of the Board of Director's Executive Committee. An in-depth independent investigation by experienced and highly regarded lawyers was conducted and I was completely exonerated. There was no basis for the allegations and once again I deny them unequivocally," he told ABC News in a statement. "I fulfilled the terms and responsibilities of my contract during my 17 years as president and ultimately chief executive officer."
He also denied demanding a $750,000 consulting fee. Portnow also stated that he created a task force to review the state of diversity and inclusion across the Recording Academy after his gaffe, for which he said, "I have apologized and deeply regret the offense caused."
"The repetition of these falsehoods against me, and others referenced within the EEOC filing are a diversionary tactic and will not convert them to truth. I will vigorously defend all false claims made against me in this document," he said.
Executive committee members Tammy Hurt, Christine Albert, Leslie Anne Jones, and Terry Jones stated that they find "the firestorm against our organization" to be "deeply disturbing" and "heartbreaking."
"We would not have taken precious time away from our families and careers if we felt that it was a 'boys' club.' We are leaders of this organization and fully committed to transformational change both within the Academy and within our industry at large," they stated. "We stand ready to address all concerns, allegations and accusations with facts in hand. In the meantime we continue to pursue our mission of recognizing musical excellence, advocating for the well-being of music makers and ensuring music remains an indelible part of our culture."