Demi Lovato's highly anticipated rock album, "Revamped" arrived Friday.
The award-winning singer's 10-track album features rock versions of her most famous past hits, including "Heart Attack," "Sorry Not Sorry," "Confident," "Cool For The Summer," "Tell Me You Love Me" and more.
"With REVAMPED, I wanted to pay homage to the songs that resonated the most with fans and played a big role in my career by breathing an exciting new life into them," Lovato shared in a statement.
Lovato's statement continued, "Creating this project has been incredibly fun and allowed me to express my passion for rock music in a new way, and I feel so much closer to my older music because of it."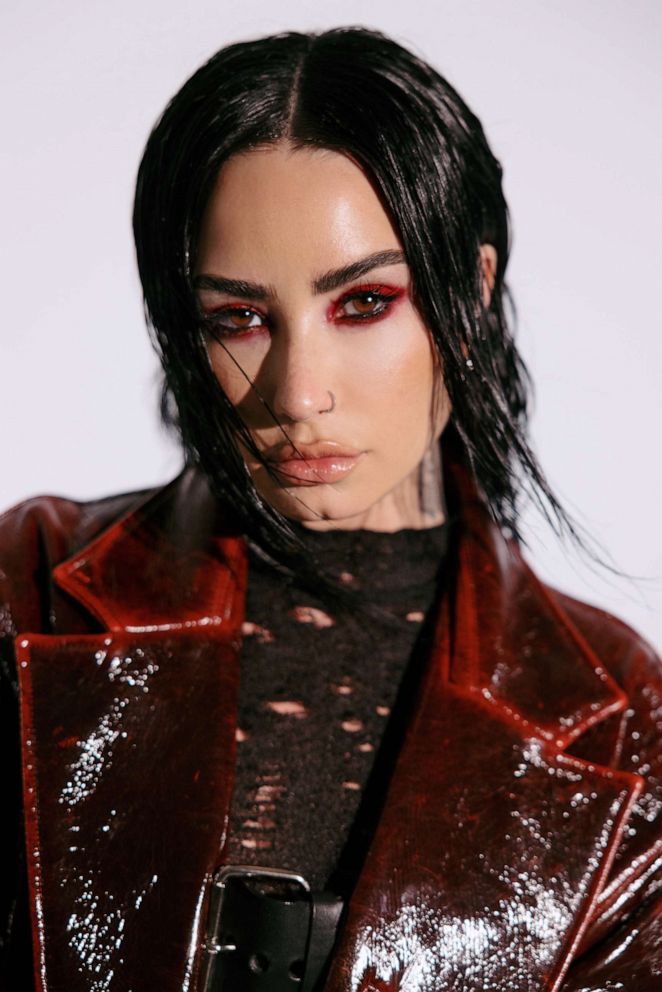 Among the features on the singer's new album is the rock version of her 2017 hit "Sorry Not Sorry" with a guitar solo from Slash.
Lovato previously spoke to Rolling Stone about the collaboration, sharing, "When we were thinking about who would sound f------ rad on this song, there's only one person that came to mind, and that was Slash."
The new album comes after Lovato delivered an epic medley of her past hits at the 2023 MTV VMAs.
Check out the full track list for "Revamped" below:
- Heart "Attack" (Rock Version)
- "Confident" (Rock Version)
- "Sorry Not Sorry" ft. SLASH (Rock Version)
- "Cool For The Summer" (Rock Version)
- "Tell Me You Love Me" (Rock Version)
- "Neon Lights" ft. The Maine (Rock Version)
- "Skyscraper" (Rock Version)
- "La La Land" ft. Nita Strauss (Rock Version)
- "Give Your Heart A Break" ft. Bert McCracken (Rock Version)
- "Don't Forget" (Rock Version)