'Dancing with the Stars' cast plays 'Ask Me Anything'
my and Stuart Photography for Brides
Derek Hough and Hayley Erbert are planning their wedding and recently posed for a glamorous photo spread with Brides ahead of their impending nuptials.
The couple opened up to the outlet about their wedding planning journey in an accompanying interview, describing the process as "surprising" and "eye-opening."
"It's a very eye-opening experience, and when you start to add everything up, it's pretty wild," Hough said.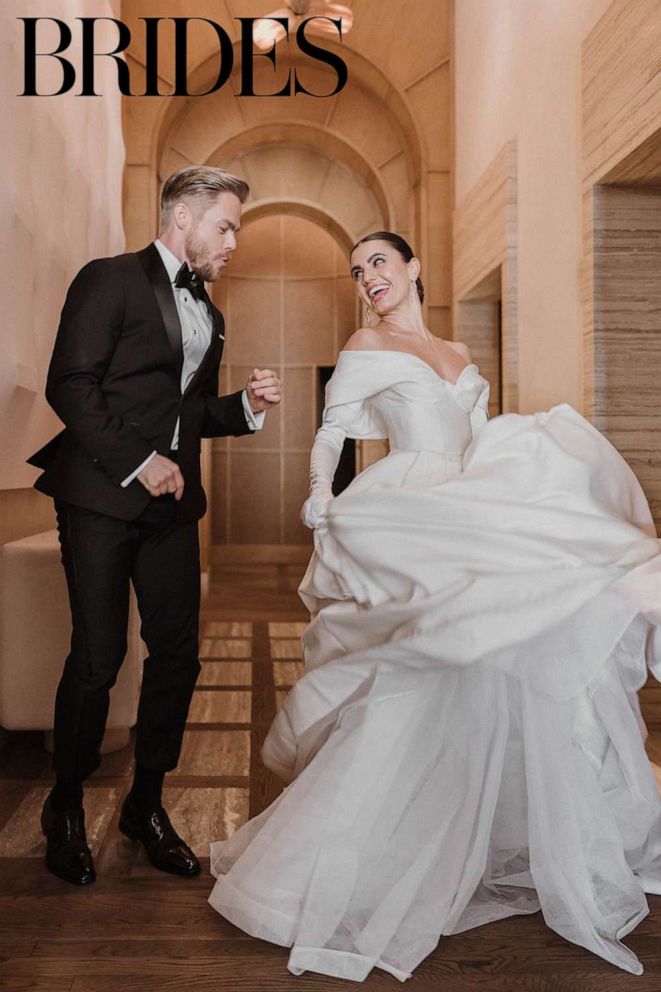 Hough, 38, who is a judge on "Dancing With the Stars," popped the question to Erbert, 28, nearly a year ago in their home, which was transformed for the occasion by wedding planner Troy Williams of Simply Troy Lifestyle + Events. Hough said it was important to propose to Erbert in their home because it was the place where "we grew our relationship."
"I was shocked that I had no idea the entire time," Erbert said. "Our space was completely transformed. I walked into the house and didn't even recognize it."
The couple is now working with Williams to plan their big day. Throughout the process of planning her wedding, Erbert said that she's had to "stand my ground" to make sure that the couple's wedding feels authentic to who they are.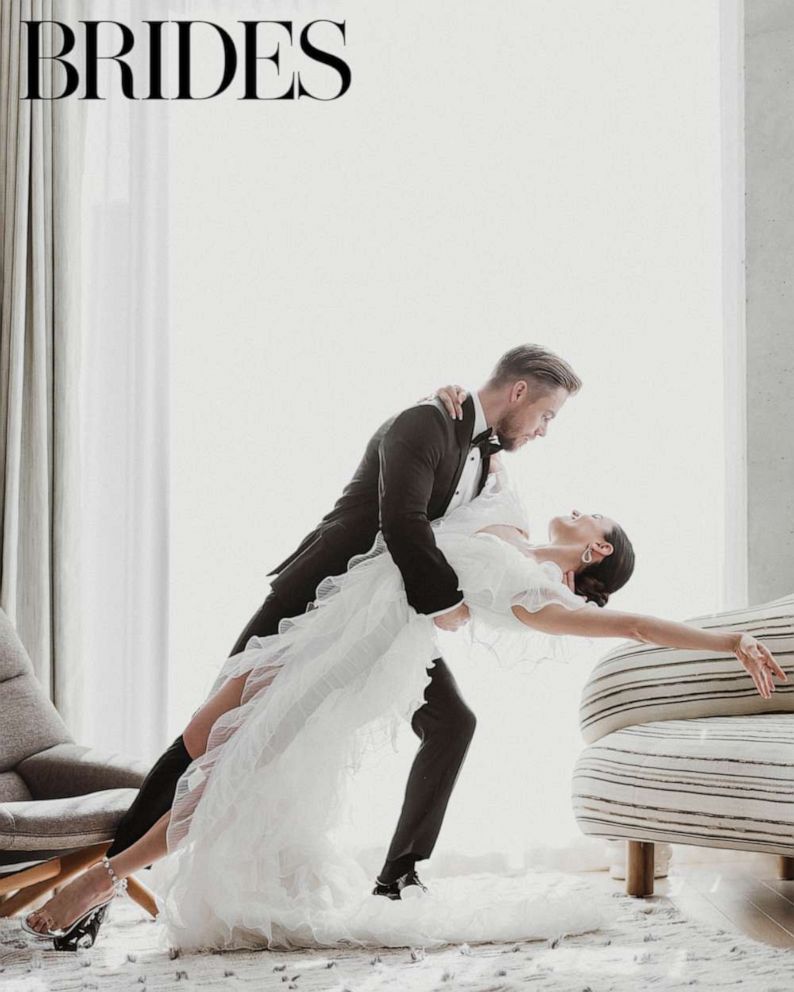 "I'm doing what I want," she said. "I'm doing what we want."
"This is our day, this is our weekend, this is our wedding," she added. "It's managing the expectations of other people."
Some of the things they're standing by are being intentional with their guest list by inviting people who have been "consistently in our lives throughout the years," creating a wedding that "feels elegant and beautiful" yet "down to earth and just approachable," and making sure their big day is a "well-oiled machine" so they can "focus on each other."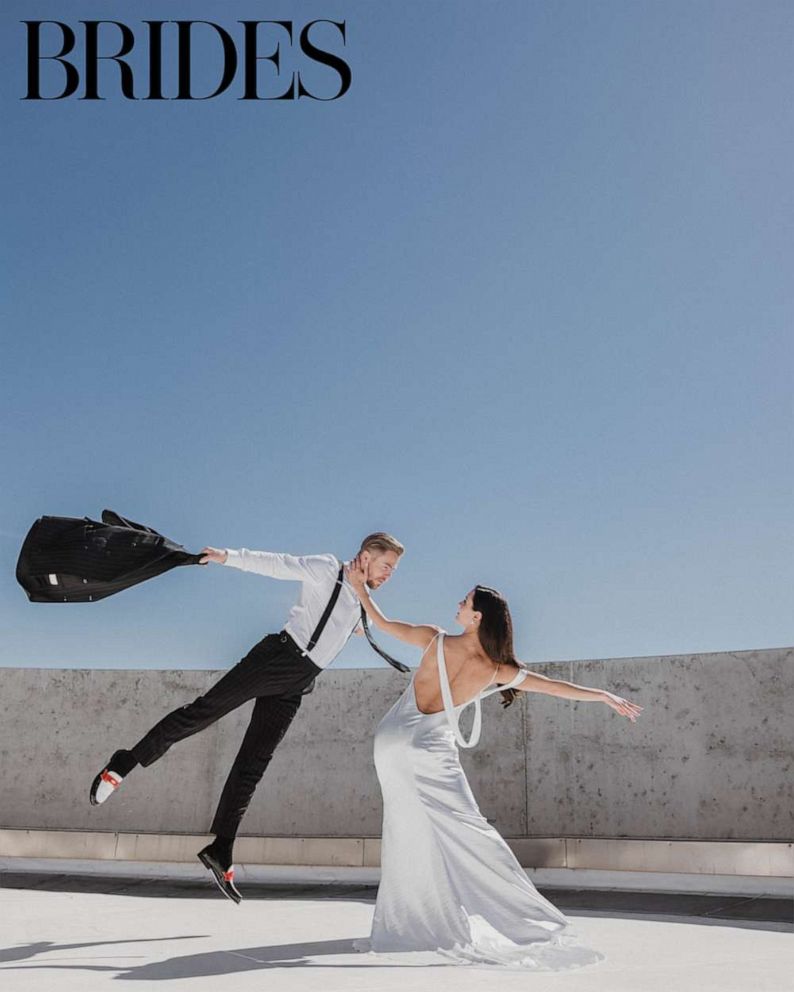 "I just want everyone to feel our love," Erbert said. "I want them to be able to say, 'Oh, these two are so in love. It's so obvious why they're doing this now.'"
While the two are known for their dance moves in the ballroom, they said their first dance will be an intimate one.
"We perform for a living, so we just want this dance to be for us," Erbert said. "We don't want to perform for anyone else."
"We don't need to be perfect," Hough added. "That's a lot less important to me than just looking into her eyes as we're rocking back and forth. I want to feel truly present in that moment."