Elizabeth Olsen talks new Disney+ series, 'WandaVision'
"WandaVision," the new Marvel series on Disney+, has already welcomed back a few familiar MCU faces -- and it's not done yet.
Fans have already seen the return of Randall Park's FBI Agent Jimmy Woo from "Ant Man and The Wasp" as well as Kat Dennings' Dr. Darcy Lewis from "Thor" and "Thor: The Dark World." Star Elizabeth Olsen, who plays Wanda (aka Scarlet Witch), said another Marvel Cinematic Universe vet will be turning up.
Olsen told TV Line there's one additional casting she is "really excited" on the Disney+ series -- and she can't believe it hasn't been leaked yet.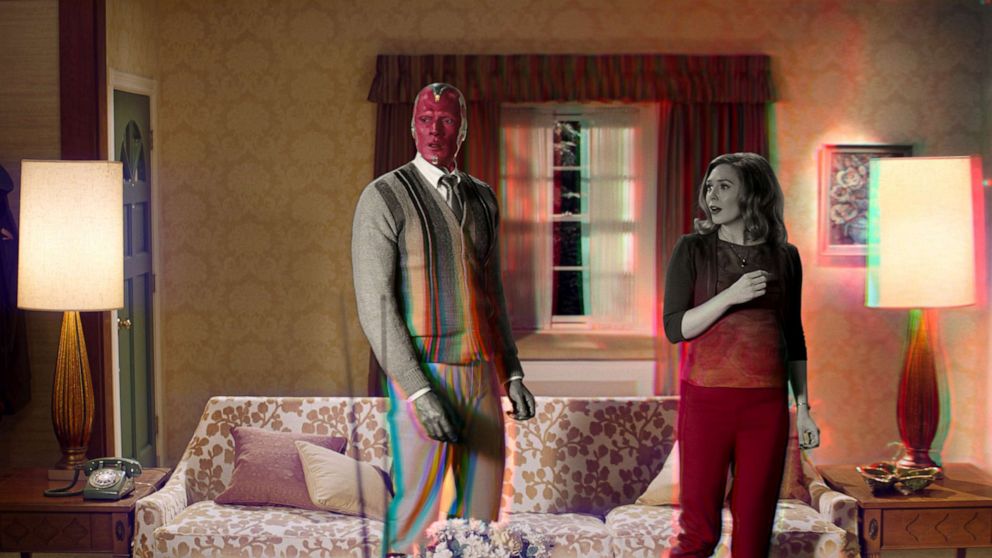 "WandaVision" creator Jac Schaeffer was equally tight-lipped about who might pop up on the show. But "there are so many surprises left in store" for the five remaining episodes, he said.
"I encourage all fans to settle in because there's more coming," added Schaeffer.
The first four episodes of "WandaVision" are currently available for streaming on Disney+, with new episodes added each Friday.
Disney is the parent company of Marvel as well as ABC News and "Good Morning America."