Kelsey Grammer on new Netflix movie 'Like Father'
"Frasier" is returning.
On Tuesday, Paramount+ and the official "Frasier" social media accounts shared a video set to Kelsey Grammer singing a special version of "Frasier's" quirky theme song, "Tossed Salads & Scrambled Eggs," revealing that the highly anticipated reboot of the iconic show will begin streaming Oct. 12.
The video is a callback to the original show's title sequence, showing an animated line drawing of the Seattle skyline before flowing into a caricature of Grammer with the words, "No more calls, all new hang-ups."
It also flows into a sketch of tossed salad and scrambled eggs before becoming a mug of beer -- a la "Cheers" -- as the words "Oh what fresh start is this?" appear.
As the song finishes, Grammer closes with, "Frasier has reentered the building," and the new show's logo appears, with Boston's skyline in the place of Seattle's.
According to the streamer, the new show will see Dr. Frasier Crane returning to his old "Cheers" stomping grounds of Boston "with new challenges to face, new relationships to forge and an old dream or two to finally fulfill."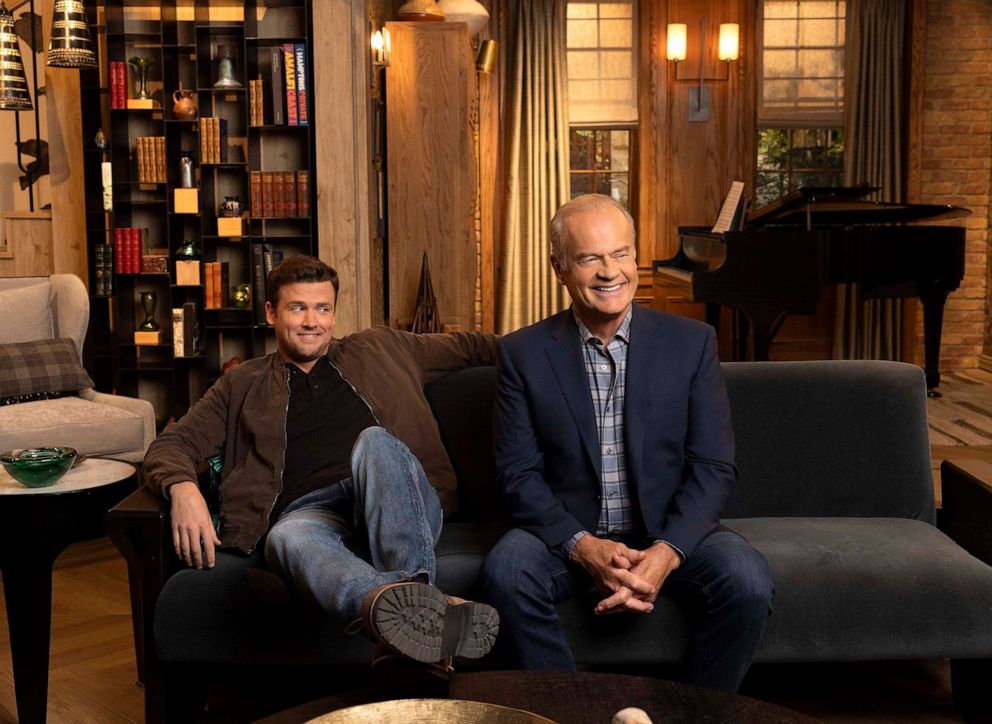 Along with Grammer returning to his Emmy Award-winning role as Frasier, the series also stars Jack Cutmore-Scott as Frasier and Lilith's son Freddy and Jess Salgueiro as his roommate Eve; Nicholas Lyndhurst as Frasier's college buddy-turned-university professor Alan; Toks Olagundoye as Olivia, Alan's colleague; and Anders Keith playing Frasier's nephew, David.
Original cast members Bebe Neuwirth, reprising her role as Frasier's icy ex Dr. Lilith Sternin, Jane Leeves (Daphne) and Peri Gilpin (Roz Doyle) are also slated to return to the show.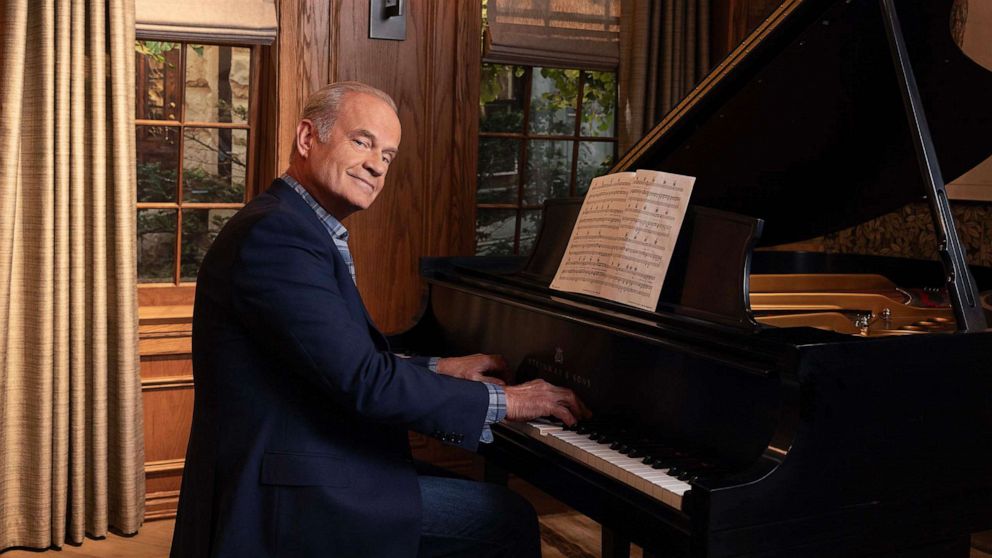 The new show will run 10 episodes, with installments dropping weekly on Thursdays.
The first two episodes will also air back to back on the CBS network on Oct. 17, beginning at 9:15 pm ET.