Gabrielle Union felt her 'most authentic' during magazine cover shoot with Black female photographer
Gabrielle Union talks about the new season of 'L.A.'s Finest'
Gabrielle Union is no stranger to a set, whether it's for a movie, TV show or modeling, but said her shoot for the new issue of Women's Health magazine was the best of her 25 year career.
"I don't think I've ever felt more powerful," Union told "Good Morning America" on Tuesday. "It was the first time shooting a cover with a Black female photographer and I've been in the business 25 years -- so it's unfortunate that it took that long to happen, but it just felt so empowering to be shot by a Black woman."
Union also said it was "the first time I wore my own hair -- no wigs or clips or weaves or anything just my own natural curls and I felt so amazing -- I was fully in my body and I felt like my most authentic self."
The "L.A.'s Finest" star also shared an update about her family and their movie and TV viewing habits.
"I'm convinced that my family hasn't seen anything that I've done," she said with a laugh. "They'll probably catch up when we're in like season four or five -- I don't even think they've seen 'Bring It On,' they're haters basically."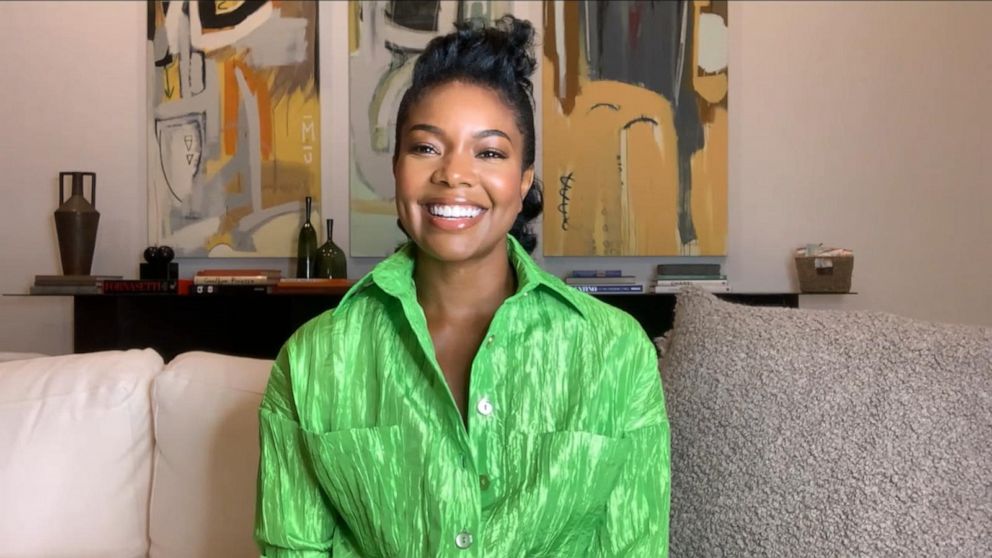 But she said the roles were reversed when she would watch her husband, former NBA star Dwyane Wade, playing basketball.
"It didn't matter what was happening in the game he could always tell when I arrived, if I was late," she said. "I'm like, that's interesting that I've seen literally a million your games, I could give you all your stats -- and you can't tell me what the plotline is for my TV show."
Union, 47, admitted that neither she nor her husband are taking the reigns when it comes to home schooling due to the pandemic.
"Zaya trusts neither of us to help her with her homework -- and we're like we're pretty smart," she said. "She does not ask us."
Union also said her youngest daughter Kaavia, 1, is keeping them busy.
"She's a lot," she said, watching back a video of her carrying an oversized backpack and then throwing a tantrum.
The bestselling author and former "America's Got Talent" judge also addressed the discrimination complaint she filed against NBC.
"Change is all about perspective," she said. "Change is happening but it's slow. One of the things I have to stay hopeful about is that more people than not want to be on the right side of history when this whole thing is said and done and are truly embracing creating safer, happier, healthier, more inclusive workplaces."