'Golden Bachelor' Gerry Turner talks connection he's looking for, how fantasy suites will look and more
71-year-old Gerry Turner announced as 1st 'Golden Bachelor'
"The Golden Bachelor" star Gerry Turner made his franchise debut at the end of Monday's episode of "The Bachelorette: The Men Tell All" and shared his hopes for the journey ahead.
Referring to a fan's social media post calling him "the Grandzaddyyyyy," the 71-year-old retired restaurateur from Indiana told host Jesse Palmer the woman he's looking for will "just have that look in their eye like, 'Oh gosh, I found my own Grandzaddy.'"
In response to the big question of whether or not there will be a fantasy suites, Turner said, "I would say yes, but what they would look like might be a little different."
"That's a long way down the journey," he continued. "And I think there's a lot of steps that I and a potential partner would have to go through to get to that to make it a comfortable situation."
Turner was married to his high school sweetheart Toni for 43 years and lived a full and happy life with their two daughters, and later two granddaughters, until Toni's death in 2017.
When asked by Palmer if he has any advice for a "long-lasting, happy marriage," Turner shared, "Jesse, if there's one thing only that I would tell you or anyone else, it's look at your spouse every day and tell them you love them."
He added, "Because the day comes too soon for one of you that you can't do that. And I would give anything to be able to do that one more time."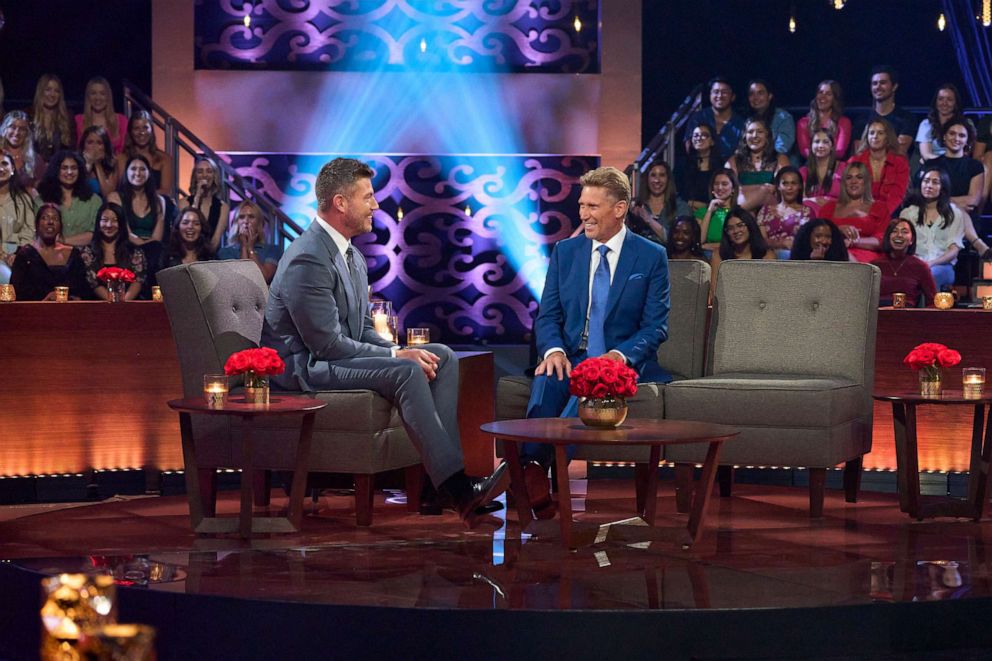 When Palmer asked him if it was possible to find a love like that twice in a lifetime, Turner replied, "I don't think that's what I'm looking for."
"What I look for at the age of 70 is different than what I looked for when I was in high school and college," he explained. "So, I believe I'll find my person ... the new person that will make me whole again."
He added, "And I think we'll knit a wonderful relationship, but I don't think it will look like the relationship I had with Toni. And I don't think it would be right to do it that way."
"The Golden Bachelor" premieres in September on ABC.