Lady Gaga and Tony Bennett announce new duet album, 'Love for Sale'
Eric Zachanowich/A24 Films via AP
It's both odd and exhilarating to see a genuine movie masterpiece sneak up on you in a summer built for escapist junk. But "The Green Knight," now exclusively in theaters, brims over with an artistry that urges an audience to stay focused or lose its way.
A never-better Dev Patel deserves Oscar attention as the reckless Sir Gawain, a wannabe knight who is desperate to please his uncle, King Arthur (Sean Harris). But when the enfeebled king asks Gawain to regale him with a deserving tale for Yuletide, the callow youth has nothing.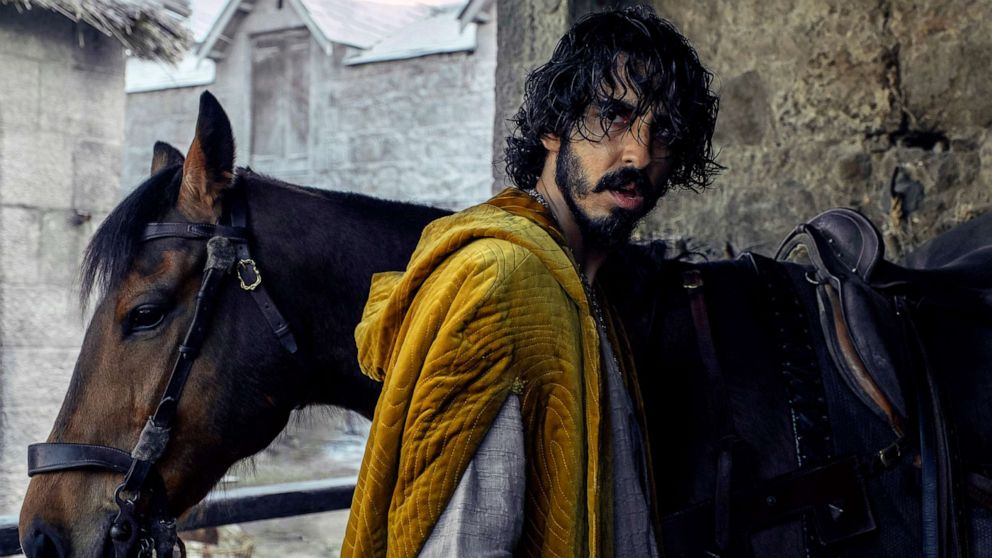 Gawain thinks he can earn his place at the legendary Round Table by beheading the Green Knight (Ralph Ineson), a booming tree trunk the color of pea soup who dares Camelot's bravest to take him on in a game of life and death. Only Gawain rises to the bait. But is it really a win when the monster picks up his head and rides off, demanding a return bout next year?
Don't fret. This is no lame chivalric retread. George Lucas made waves by setting the Arthurian legend in space and calling it "Star Wars." But "The Green Knight" is more like John Boorman's bonkers 1981 "Excalibur" in its primitive power, but with a poetic ambition all its own.
The sorcerer here isn't Merlin, but writer-director David Lowery, a Texas-based virtuoso who brings the same metaphysical reach to the family-friendly "Pete's Dragon" as he does to such bold indies as "Ain't Them Bodies Saints, "A Ghost Story" and "The Old Man and the Gun."
By blowing the dust off "Sir Gawain and the Green Knight," an epic 14th century poem by an unknown author, Lowery subverts the poem's medieval roots by using Gawain the fame whore to upend any so-called mythic quest for greatness and to ask why being good isn't good enough?
Lowery's eye for the textures of earth, water and sky feed into the gorgeously bleak landscape as Gawain sets out on his date with destiny. That's a tall order for a lad who prefers the bawdy charms of Essel -- a stunning Alicia Vikander, who will later portray a grand lady of the manor.
This doubling is part of the film's DNA. Is the Green Knight actually a trickster heavily into cosplay? And what's the role of Gawain's enchantress mother (the marvelous Sarita Choudhury), in seeing to it that her wastrel son grows in conscience and character?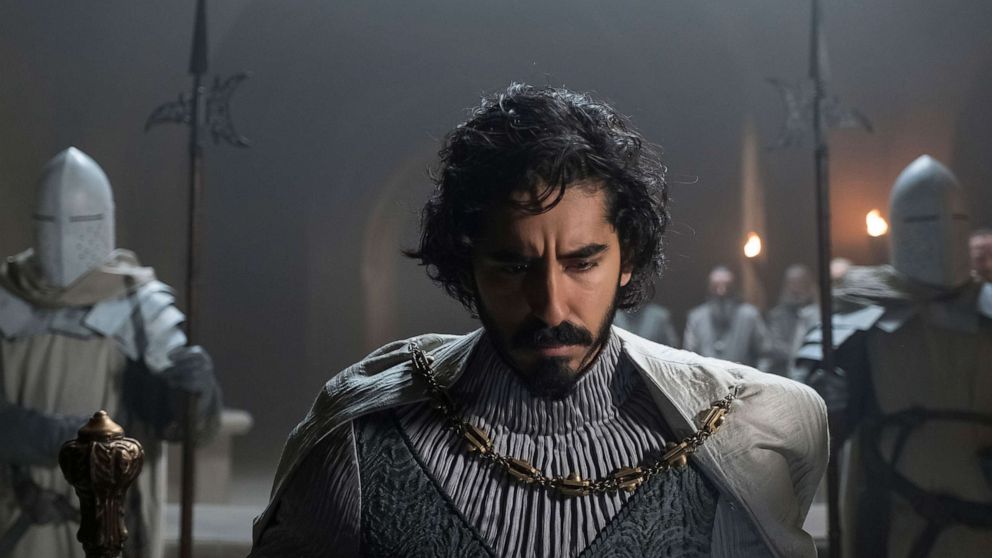 With hallucinatory brilliance, Lowery shows Gawain riding through a battlefield littered with corpses, fighting off a scavenger (a terrific Barry Keoghan), and dodging the decapitated ghost of Saint Winifred (Erin Kellyman), not to mention chanting, naked giants and a talking fox.
Temptations are everywhere, especially when Gawain takes refuge in a country manor, and both the lady (Vikander) and the lord (Joel Edgerton) try to seduce him. There's also a surreal dream when Gawain imagines himself speeding through time to become a heartless leader.
The colorblind casting of Patel, a London-born actor whose parents are Indian Hindus, is revelatory. Always electric in such films as "Slumdog Millionaire," "Lion" and "The Personal History of David Copperfield," Patel has never been as vibrantly sexy, cerebral and alive to nuance as he is as a cowardly knight who must seek his own death as a badge of honor.
Even the film's humor (think Monty Python), derring-do and ravishing romance can't defer the crush of harsh reality. Is that a defiance of magic? Not on Lowery's watch, where fact and fantasy, tactile and ephemeral, pagan and Christian co-exist in a world very much like our own.
Too esoteric? Nah. The trick is to let Lowery, a world-class filmmaker, engulf you with his mindbending witchcraft. "The Green Knight" is only divisive if you watch it impassively. Rise to its challenges and you're in for a unique and unforgettable film that ranks with the year's best.