The royal 'Fab Four' step out for an outing with the queen
Duchesses Kate and Meghan proved it is all about the hats as they stepped out with their husbands and other members of the royal family to celebrate Commonwealth Day.
Kate, the Duchess of Cambridge, color-blocked in a red Catherine Walker coat paired with a red hat.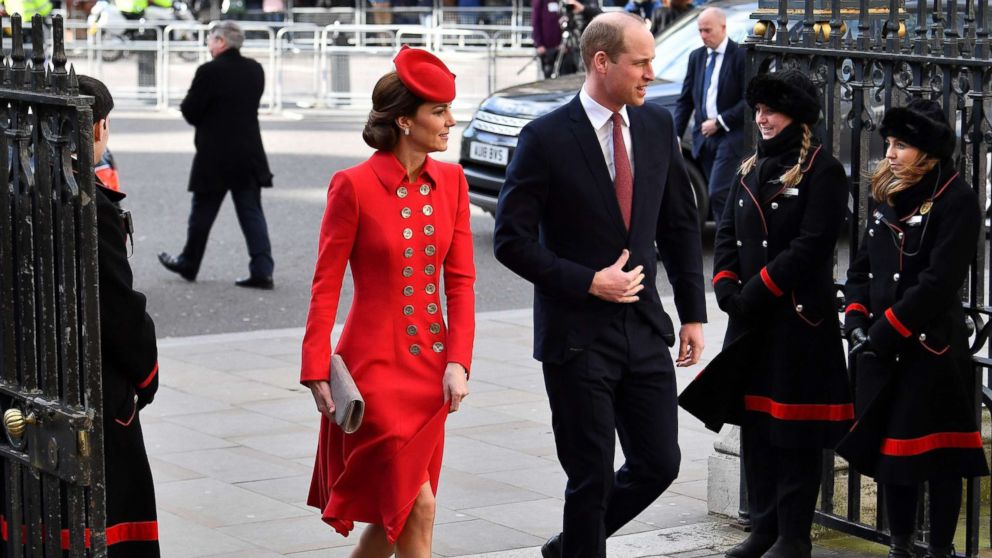 Meghan, the Duchess of Sussex, paired her white coat, reportedly by designer Victoria Beckham, with a white hat.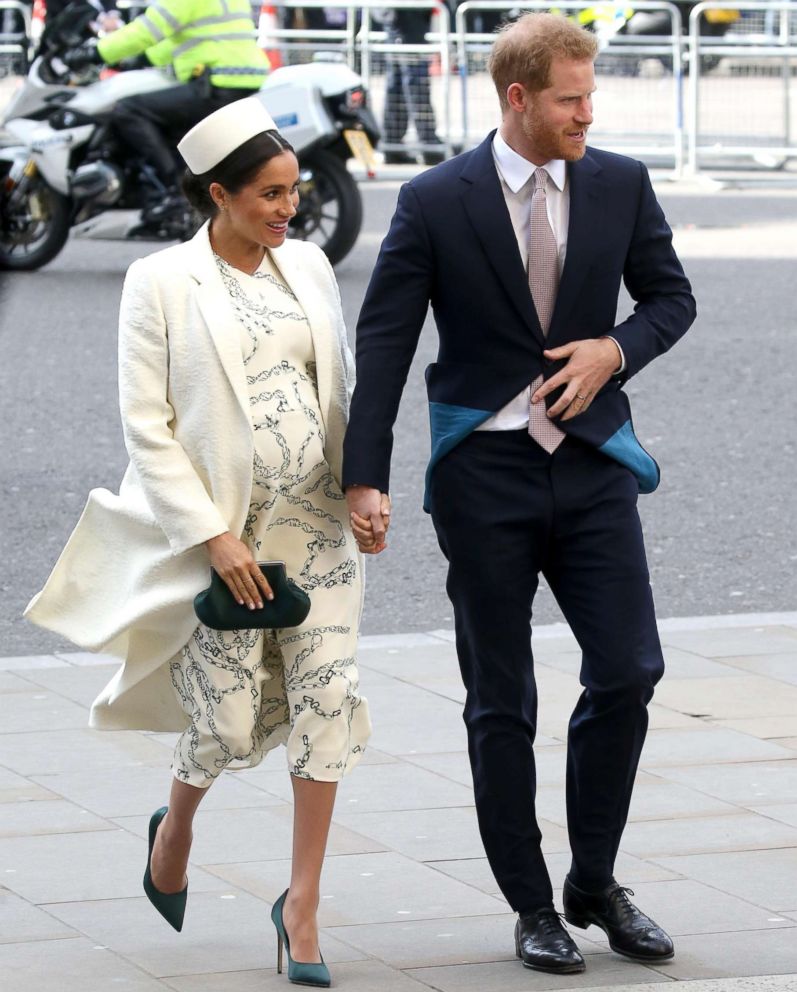 The sisters-in-law joined their spouses, Prince William and Prince Harry, at Westminster Abbey for a Commonwealth Day Service with Queen Elizabeth II, Prince Charles and Camilla, the Duchess of Cornwall, and Prince Andrew.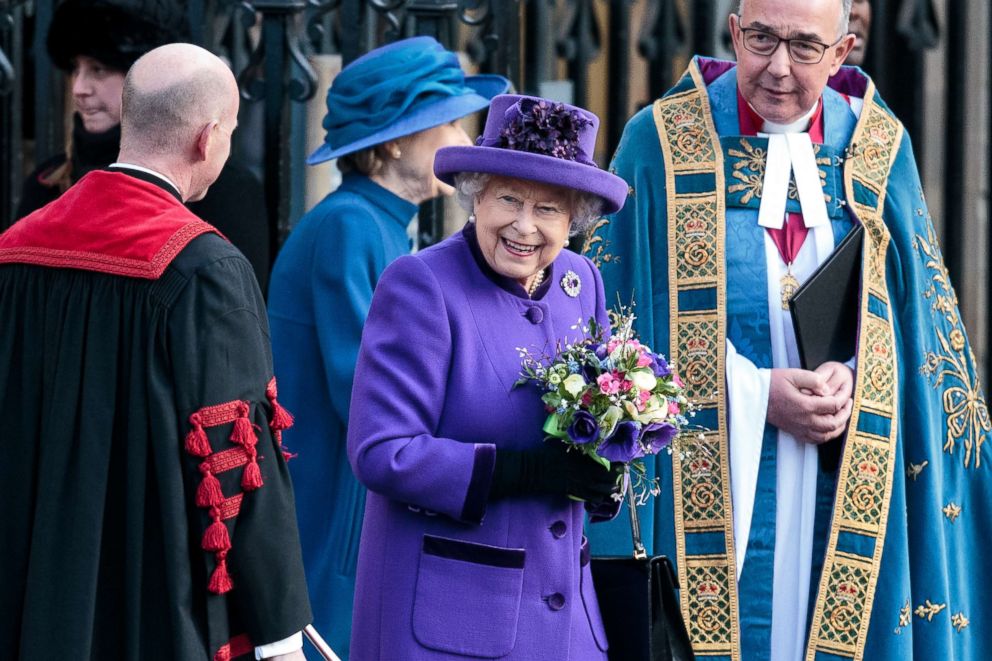 (MORE: Prince William, Prince Harry, Duchess Kate and Duchess Meghan join Queen Elizabeth to celebrate Prince Charles' anniversary)
Meghan was seen talking with Kate and sharing a laugh with Prince Charles at the service, which celebrates the 53 Commonwealth countries around the world.
Prior to the service, Prince Harry and Meghan, wearing an embellished green coat dress reportedly by Erdem, made a visit to Canada House in London.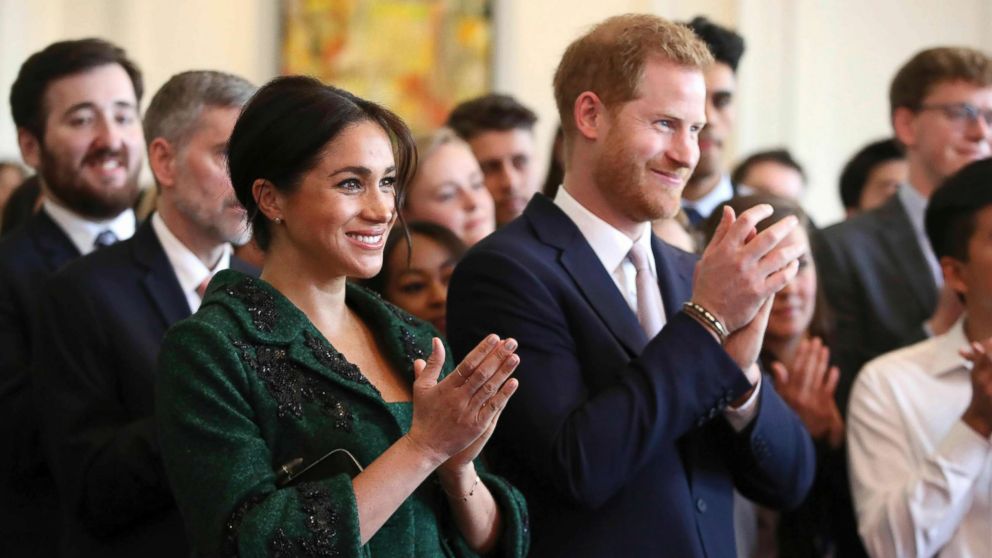 (MORE: Duchess Meghan makes advocating for women a focus of her work as a royal)
The couple, who are expecting their first child next month, joined kids making maple taffy, a Canadian tradition, and met with young Canadians working in fashion, the arts, business and education, according to Kensington Palace.
The expectant parents also received baby gifts of boots and a onesie featuring a maple leaf.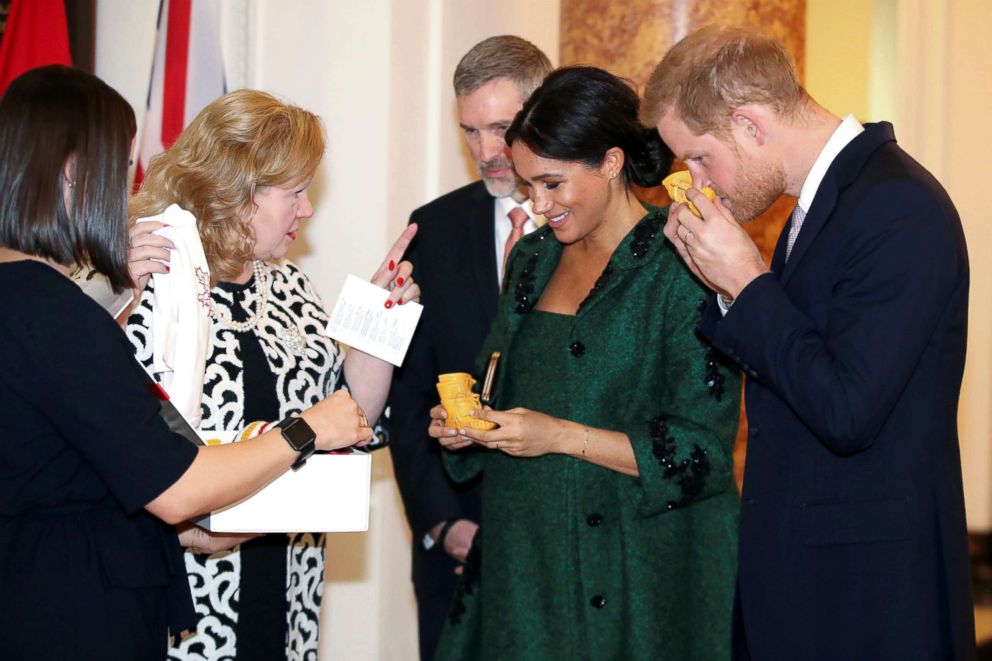 Meghan, who lived in Canada for several years while filming "Suits," was named on Friday, International Women's Day, as vice president of the Queen's Commonwealth Trust, an organization that supports and connects young leaders. Harry was named Commonwealth Youth Ambassador last year by Queen Elizabeth.