The second season of "How I Met Your Father" is almost here.
The Emmy-winning show, a spin-off of the hit series "How I Met Your Mother," returns to Hulu on Jan. 24.
The sitcom follows a woman named Sophie as she is telling her son the story of how she met his father when she was younger. Hilary Duff plays the flashback version of Sophie, who is living in New York, while Kim Cattrall plays the future version of Sophie who shares her story years later.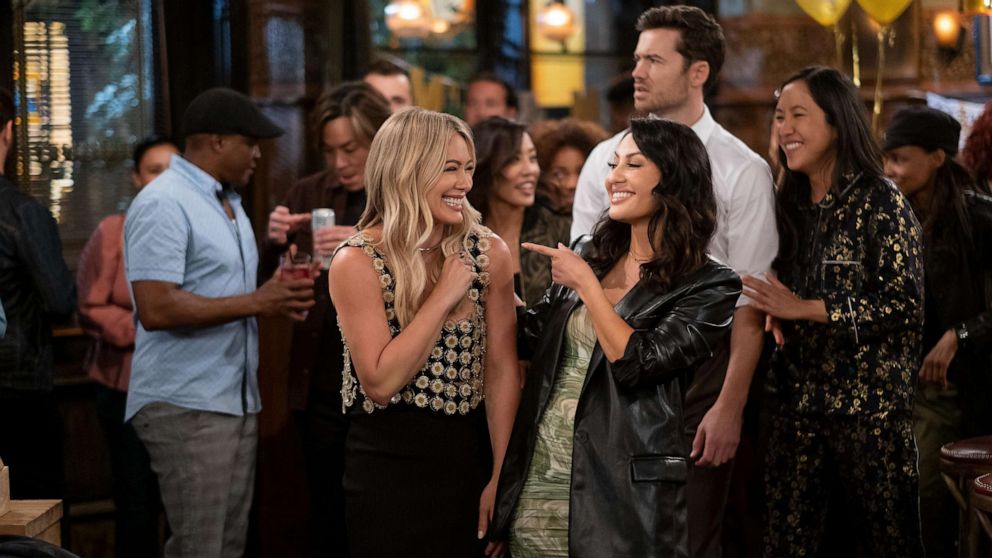 Season one ended with a dramatic moment in younger Sophie's love life. She and Jesse (Chris Lowell) finally get together, but their relationship ended at the end of the final episode after Sophie saw Jesse rekindle his connection with his ex-girlfriend, Meredith (Leighton Meester).
Ahead of the new season, the cast spoke about how much fun they're having playing their respective roles and getting to know their characters more and more.
"We know these characters, we feel a little bit more comfortable," Duff told reporters at the Winter Television Critics Association Press Tour. "We just get more room to play and experience and find these little human bits in the roles. It feels easier to find and a little more secure this time around."
Tien Tran, who plays Ellen, also spoke to how she and each of her co-stars grapple with complex relationships on the show.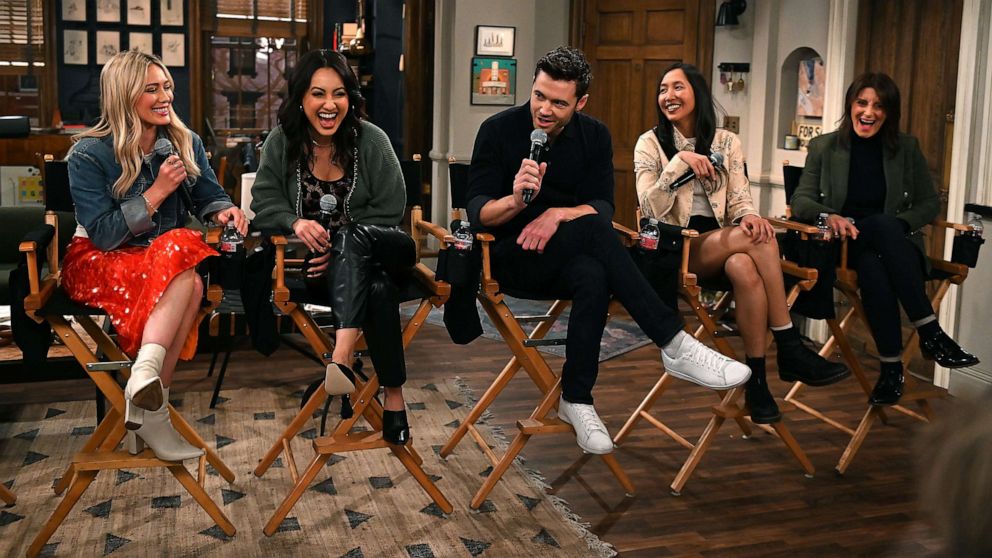 "It's very easy to take a toxic path for some of these decisions that our characters make, but I love that our show oftentimes takes a healthier, more -- almost like a more mature [path]," she said. "And there's so much humor in that, in sitting and talking with each other through these difficult moments."
"I feel like sitcoms of yore would maybe take the easy, sort of toxic path and I love that there are healthy decisions and healthy conversations being made with our show," Tran added. "Because I think it's a good model for how relationships should be approached in real life."
The cast also includes Francia Raisa as Valentina, Suraj Sharma as Sid, Tom Ainsley as Charlie and Ashley Reyes as Hannah.
In 2022, the show, created by Isaac Aptaker and Elizabeth Berger, won an Emmy for outstanding multi-camera picture editing for a comedy series.