When it comes to journalism, Juju Chang is at the top of her game.
The award-winning journalist, whose career spans over three decades, has reported for shows such as "Good Morning America" and "20/20." She currently anchors "Nightline."
Growing up an immigrant, Chang doesn't take her position for granted and is proud to be a prominent figure in the Asian-American community.
Chang says she often looks at life through the eyes of her younger self for her storytelling at ABC News. For this edition of Take it From Me, Chang walks through different stages of her life remembering her South Korean roots and how far she has come.
Being different makes you unique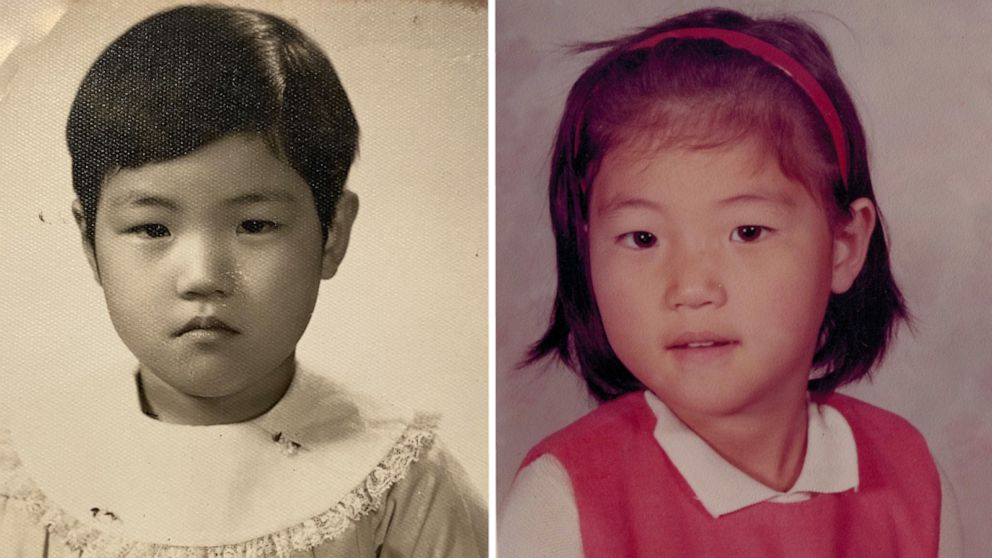 When Chang was 4 years old, her family emigrated from South Korea to the United States.
"The me on the left is me in my green card photo and the me on the right is my kindergarten photo," Chang explained.
Although she was young, Chang remembers the experience of coming to the United States and starting a new life.
"I often see the world through the eyes of that girl in that picture, who is unsure and a little bit afraid," she said. "There is so much opportunity in this country and for that little girl."
Growing up as an Asian American in Northern California, Chang oftentimes felt different, a feeling she describes as "other."
"I felt like most people around me didn't look like me and so I felt other," Chang said. "As a kid, I would follow my father around as he was running errands for business and I remember watching him be emasculated or talked down to even as a young child."
"I carry that with me to this day in terms of telling stories about unconscious bias, discrimination and racism," she said.
For Chang, those experiences made her who she is and she's proud to be different.
"I'm happy to be different because in that way, it made me more unique."
Family is forever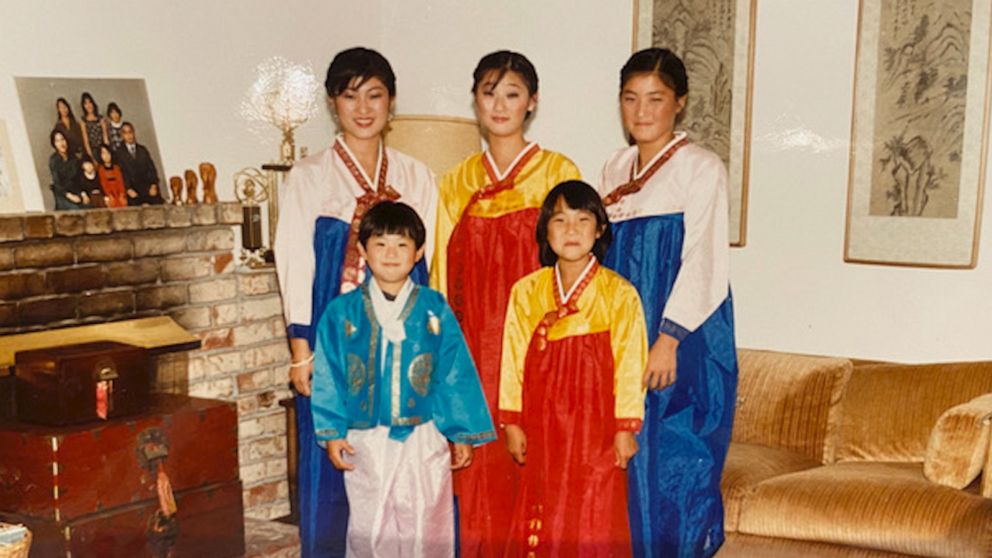 As a child, Chang recalls being close to her parents and four siblings.
"When immigrants come to this country, the families become very tight-knit because it feels like you are against the world," she said.
Some of Chang's fondest childhood memories are of celebrating holidays such as the Lunar New Year with her family.
"It represents how much we love our culture and growing up Korean American," she said.
To this day, Chang remains close with her siblings. Their combined 13 children are present in each other's lives.
"I think it speaks to the family values that my parents instilled in us and that I'm instilling in my kids," she said. "Friends come and go, lovers come and go, but family is forever."
Marry your talent with your passion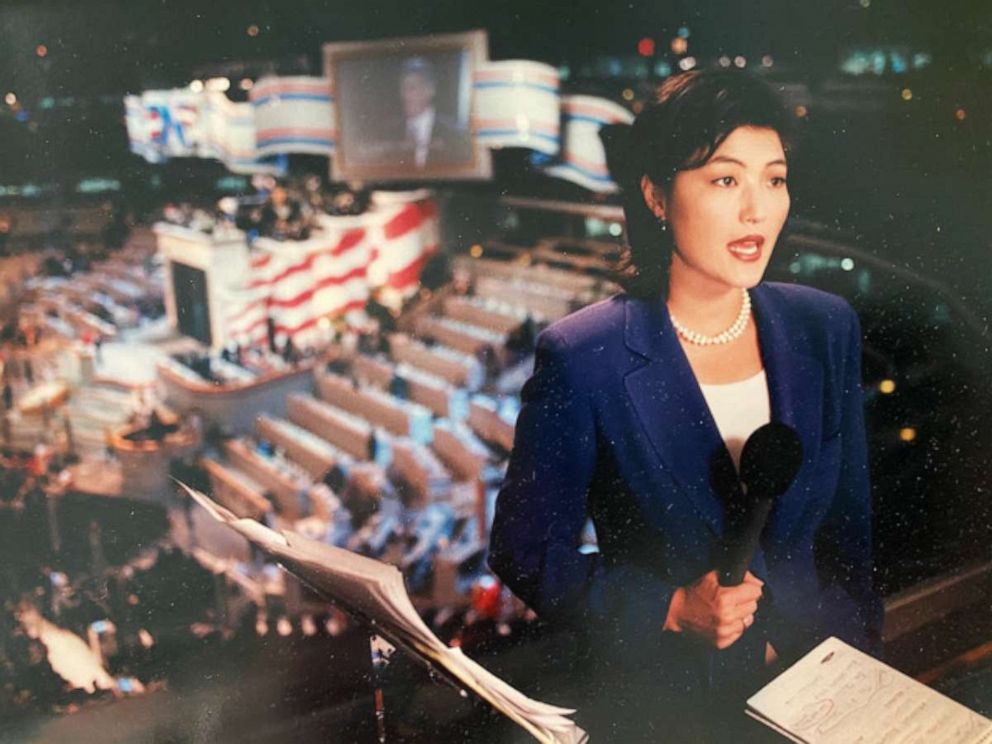 For Chang, a career in journalism wasn't always on the radar. She initially set out to pursue a career in engineering, but after several courses in college, realized her passions were in political science.
"I took all these hardcore engineering courses and then the required English and political science courses," Chang shared. "I literally flunked the calculus-physics midterm and I got an A-plus in political science."
It was that realization that set her on the track to pursue a career in journalism. After several years of working as a news producer, Chang became on-air talent with ABC News, where she has covered breaking news events, politics and the Democratic National Convention in the '90s.
"Who would've thought that I would grow up to report on a presidential nominating convention? It was such a big deal," she said. "I remember thinking it felt so American."
Her secret to success?
"Follow your talent. If you are good at something it's probably because you like it too," Chang said. "Marrying your talent and your passion is the key to success."
You don't fight racism with racism, you fight racism with solidarity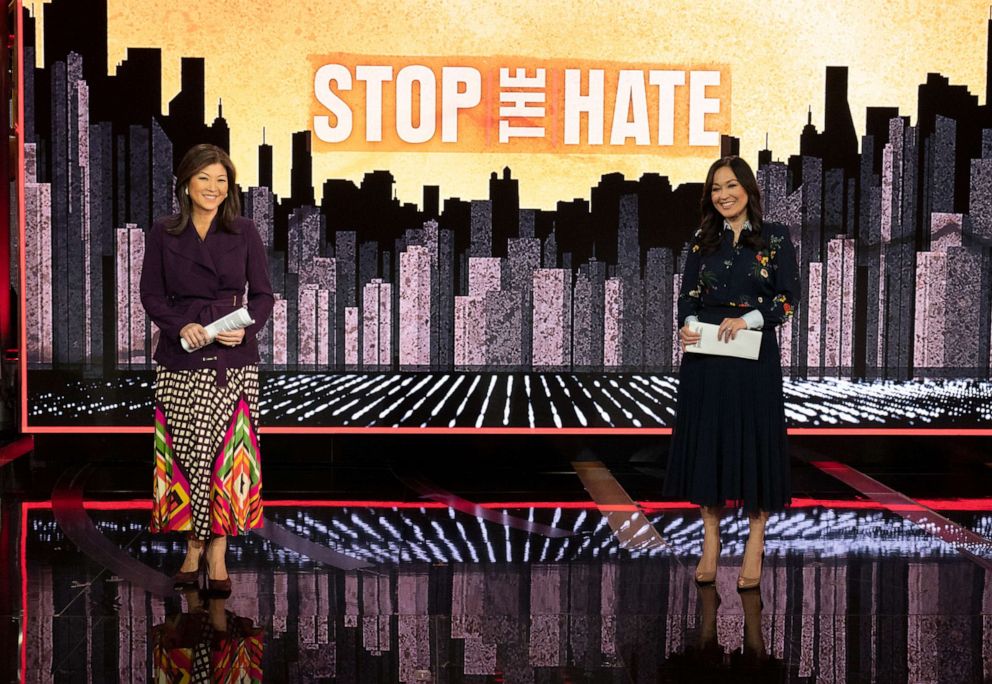 In March 2021, Chang co-hosted alongside correspondent Eva Pilgrim the ABC News hour-long special, "Stop The Hate: The Rise in Violence against Asian Americans." The program explored hate crimes against Asian Americans and the increase in anti-Asian bias that arose during the COVID-19 pandemic.
"It's not that anti-Asian bias didn't exist before the pandemic, it most certainly did," Chang said. "But in many ways it was unleashed and weaponized against the Asian-American community."
This program was important for Chang, which among her many accolades includes first Korean American correspondent on "Good Morning America."
Through her hard conversations with the Asian-American community, Chang did say she is hopeful for the future.
"There are ways forward with solidarity and healing," she said. "You don't fight racism with racism. You fight racism with solidarity and that's what I think we accomplished that night."
Sometimes you have to step away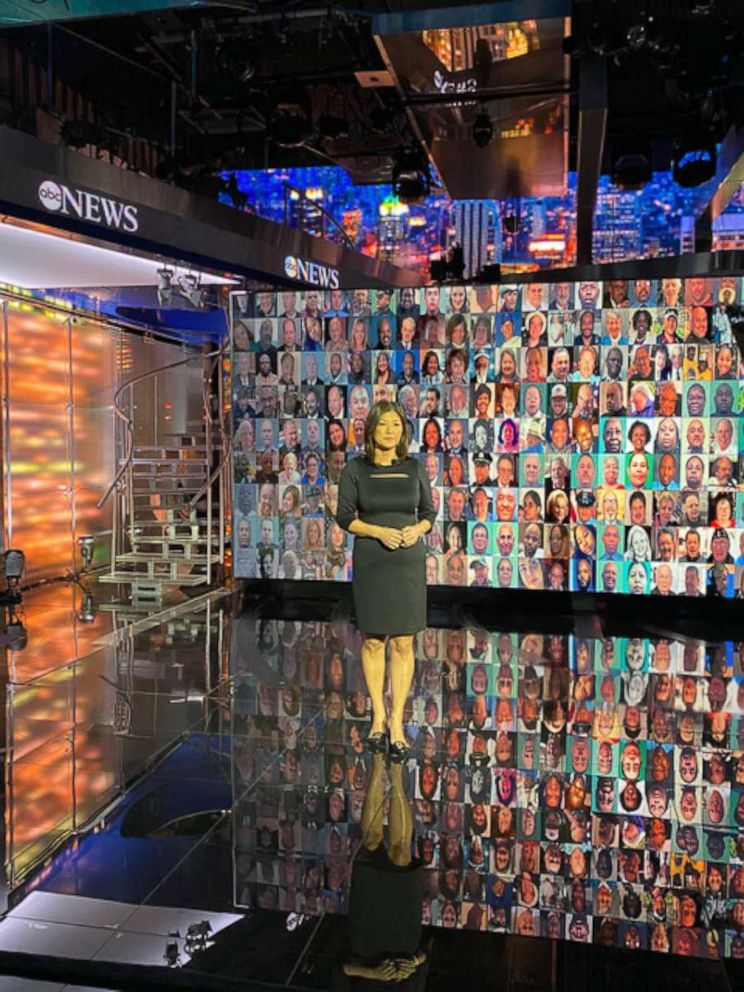 Throughout her three-decade long career as a journalist, Chang has covered a variety of difficult news topics, ranging from abductions to mass shootings to hate crimes.
"You can't help but take on compassion when you hear those stories over and over again," she said.
The past year has been especially difficult for journalists because of the COVID-19 pandemic, Chang noted.
"It was hard emotionally to see that level of death and despair," she said.
Although it's sometimes difficult to report on these stories, Chang recognizes the significance of the job and the importance of self-care.
"When you report on the news, you see that the world's problems are so enormous and so intransigent in some ways that you really need to step away sometimes," she said.
She added, "Sometimes you have to step away because otherwise it just becomes overwhelming."
Editor's note: This was originally published on May 11, 2021.