After 15 years of crafting chart-topping hits, garnering seven Grammys and captivating country music fans, Lady A is evolving with the recently released "What a Song Can Do (Chapter 1)."
"We've grown so much," Charles Kelley told "Good Morning America" on Friday. "I just feel like your eyes just open to the power of what you can be and represent and do."
The group is also evolving away from the studio.
Kelley, 39, said the trio -- formed in 2016 along with Hillary Scott and Dave Haywood -- has done "so much good" with their philanthropic initiative, LadyAID, and spread "a good message of love" with their songs.
The biggest change the band has undergone in their career occurred in June 2020, amid Black Lives Matter protests in the wake of George Floyd's murder at the hands of police in Minneapolis. They announced they would change their name from Lady Antebellum to Lady A, an abbreviated name already used by their fans, and vowed to educate themselves, have the hard conversations and do the work to become "better allies."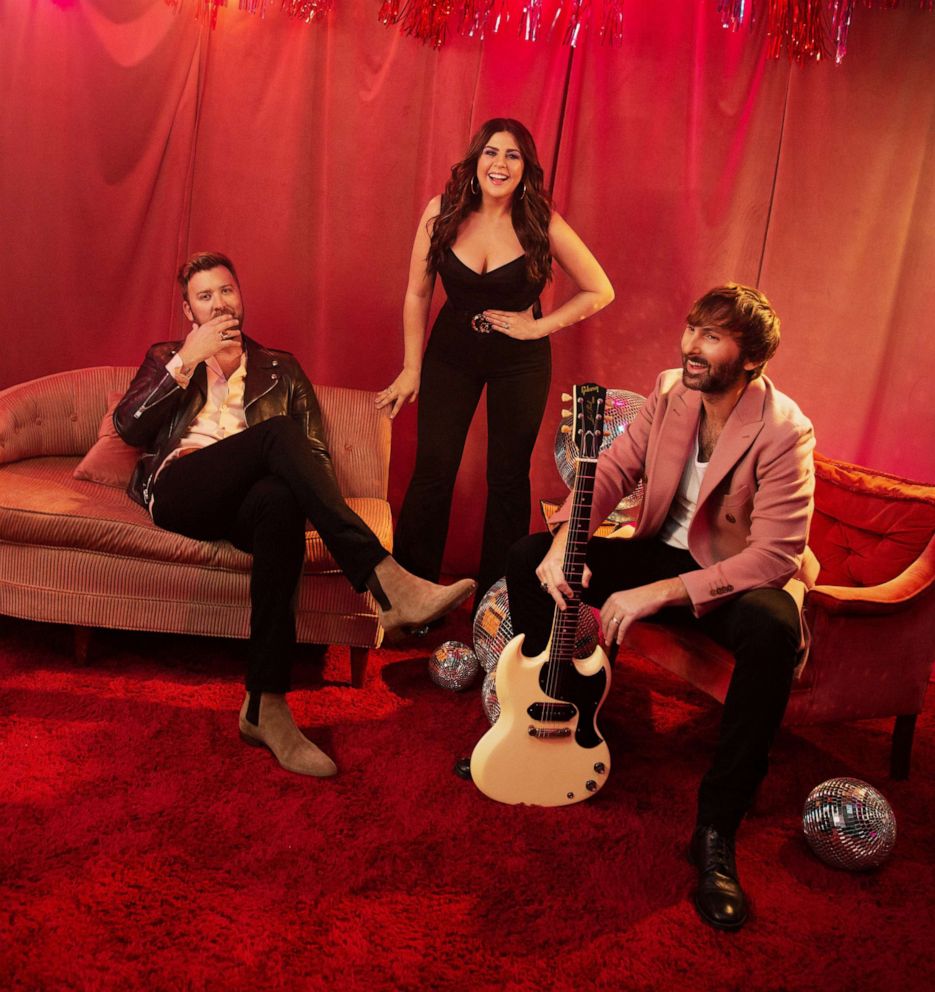 In a statement to fans at the time, Scott, Kelley and Haywood apologized for their delay in realizing the word "antebellum," a term referring to the period of American history prior to the Civil War including slavery, was hurtful to some of their fans.
"We wanted to just make sure that even our name ... represented a welcoming, loving message -- because that really is who we are," Kelley said. "I think anyone that has met us and been around us knows our intentions and who we are, and I think we're just more determined than we ever have been that it's not just about trying to stay on radio, it's not just about trying to sell tickets, it's actually about trying to make a mark and leave something behind."
Scott, 35, said she and her bandmates are constantly trying to be better versions of themselves.
"We are far from perfect, we are human, we are imperfect beings, but we are trying -- and I can attest to that with my two best friends right here," she said.
Scott attributed their continued efforts toward self-improvement to all three of them being parents and wanting to be good examples for their children. Scott said they want "to be kind and just find their purpose and to go do it and know that the world's gonna be better for it."
Watch Lady A perform "What If I Never Get Over You" on "GMA":
"We just kind of tried to do the work, listen and make sure we're doing our part," Haywood, 38, said. "We do have a platform to spread love and positivity, and we don't take that lightly. It's a priority for us. Our goal of sharing love and unity is a proactive thing for us. ... It's a thing that's always leading the charge for us."
On the music side, Lady A's latest album, the seven-track "What a Song Can Do (Chapter One)," released June 25, has been a creative outlet for them.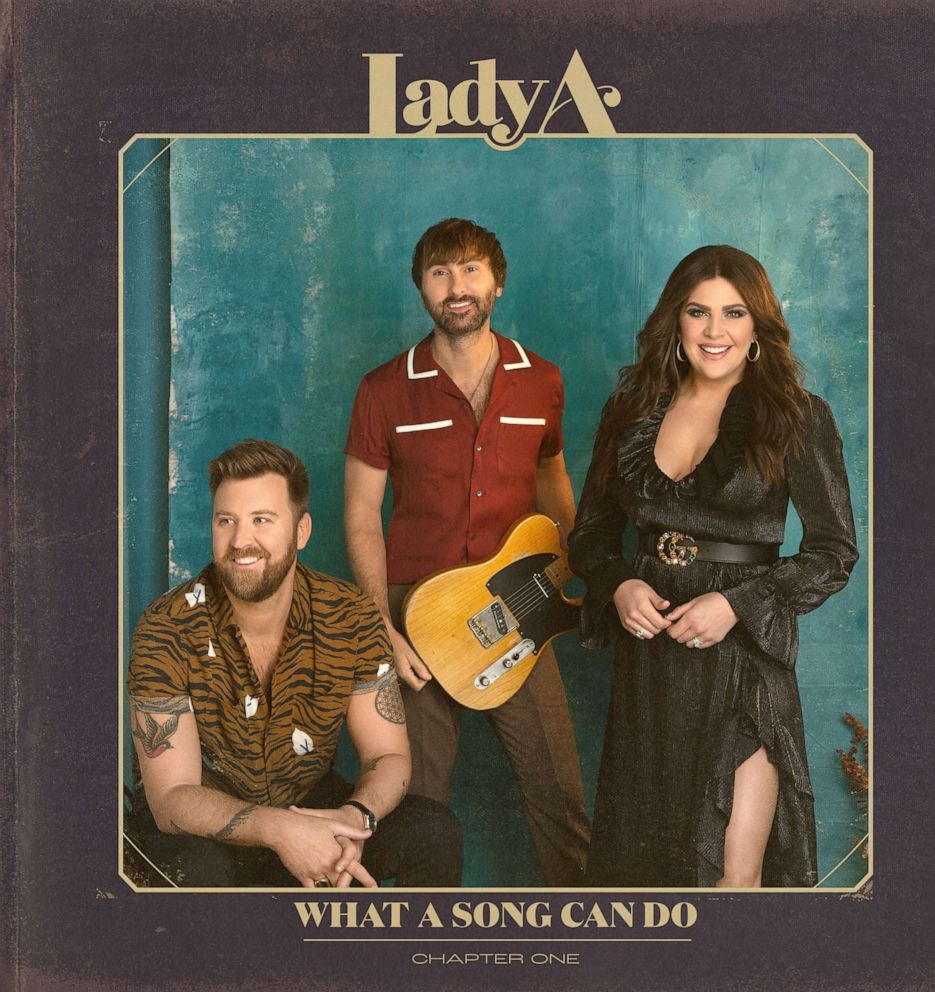 "We really tried to pour everything we were feeling in real time into these songs and it became a real cathartic process," Scott said, noting that the songwriting process has "always" been for them, but it was even more so with the COVID-19 pandemic.
"I think this year we would all say we've all changed. I think the entire planet has changed," Scott said. "So to be able to have a place to really process these emotions and pour it into the creative process was really a gift over this last year."
Watch Lady A perform "Like a Lady" on "GMA":
Haywood said the group wrote nearly 60 songs between the three of them, with at least one person having a hand in writing each song, and they did so primarily over Zoom -- except for the "couple times" they could be together.
"It was all sort of born out of the wildest time that we have ever gone through," Haywood said, noting that they hope fans hear the "hope" and "vulnerability" in songs like "Fire" and "Worship What I Hate," respectively. Their song "Like a Lady," Haywood said, was their answer to needing a song "to get back out on the road with" as concerts and touring return.
Kelley said the power of music is how "songs can say how you feel better than you can." Scott agreed, calling out one of her favorites from her childhood.
"I really love sad songs, and they've always been just the songs that I think I've gravitated towards," she said. "When I was way too young to really even understand fully what the song was about, [Bonnie Raitt's] "I Can't Make You Love Me" was that song."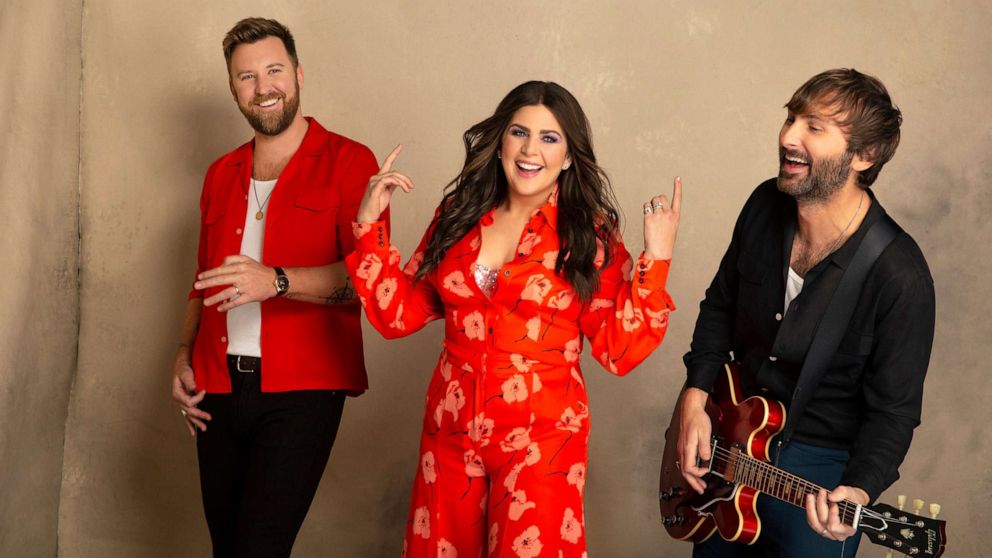 In terms of what a song can do, Haywood said James Taylor hits like "Carolina in My Mind" or "Fire and Rain" take him back to the time he "fell in love with playing guitar" with his dad.
Looking to the next 15 years of Lady A, Kelley said the trio is focused on "appreciation for how far we've come but appreciation for wherever it goes."
"We've already seen so many ups and downs in our careers -- peaks and valleys -- and I think it's just appreciating the journey, enjoying it whether you're playing a small theater or club versus a giant amphitheater," Kelley said. "I just think appreciating every moment for what it is and just enjoying the music and being proud of what we've done and who we are."