Lionel Richie and Katy Perry are keeping mum about their upcoming performances at King Charles III's coronation concert, but they say they're "excited."
"To be honest with you, I'm excited because this is history," Lionel Richie told "Good Morning America." "We've known each other for a very long time. But the point is, this is a moment when you don't get these everyday."
The BBC announced last month that Richie and Perry would be among the lineup of stars to perform at Charles' coronation concert this weekend.
The concert will be held on the grounds of Windsor Castle and televised across the BBC and on iPlayer, according to the press release.
Andrea Bocelli, British pop group Take That, Welsh bass-baritone Sir Bryn Terfel, singer/songwriter Freya Ridings and classical-soul composer/producer Alexs Ffrench will also perform at the concert.
Earlier this week, the BBC also shared that Nicole Scherzinger and Olly Murs have been added to the star-studded affair as performers.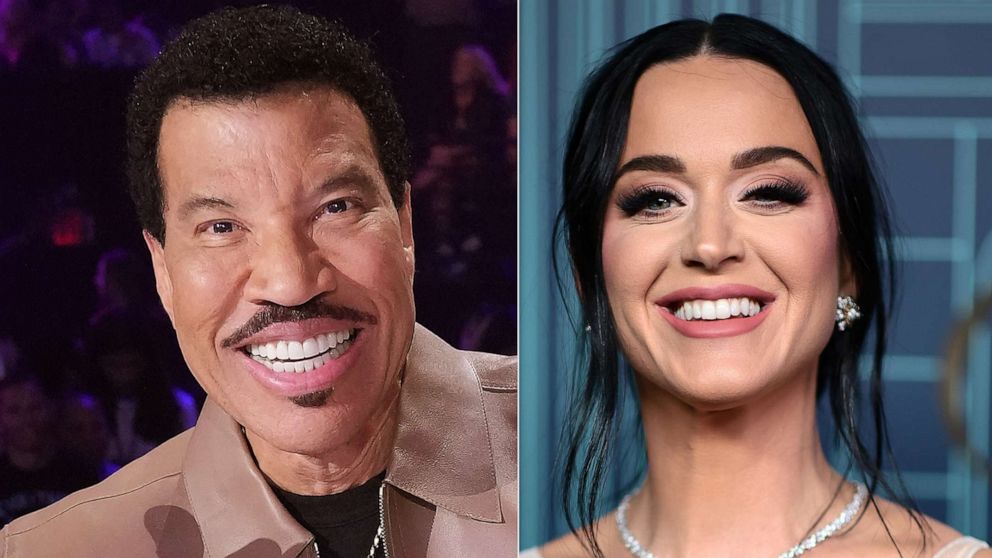 Perry, who was named an ambassador for the British Asian Trust's Children's Protection Fund for India in 2020 -- an organization founded by Prince Charles that aims to tackle the widespread poverty and hardship in South East Asia and helps end child trafficking -- said she can't wait to celebrate Charles and to represent the U.S.
"I think it's beautiful and it'll be a real education coming from America and interesting to see all the traditions," she said.
Richie, who is the first global ambassador and first chairman of the Global Ambassador Group for The Prince's Trust, another organization created by Charles that seeks to help disadvantaged communities and those facing adversity, said he's "going to be at everything they could throw at me."
"I plan on showing off," he said. "I'm just gonna walk down, and every once in a while they'll tell me, 'Mr. Richie, just get out of the aisle the king is coming and the queen.' I mean, this is just a moment."
As for what their set lists are looking like, the "American Idol" judges are keeping that top secret.
"We can't give you the secret you see, we are bound by the official royal contractors. They don't give it away," Richie said. "But it's gonna be fantastic."
Perry said that fans may have a good guess as to what she'll be singing.
"Let's just say I've sang these songs a few times," she said, adding that she'll also let Prime Minister Rishi Sunak's kids choose songs.
"All I can say [is] lights, camera, action!" Richie added.