'Love Is Blind' couple Bliss Poureetezadi-Goytowski, Zack Goytowski expecting 1st child together
'Love is Blind' reunion sends fans into a frenzy after livestream fails
Love is Blind Netflix/Instagram
"Love Is Blind" stars Bliss Poureetezadi-Goytowski and Zack Goytowski are going to be parents.
The couple, who found love and got married on the fourth season of the hit show, announced they are expecting their first child together in a video they shared on YouTube of the moment Goytowski found out that Poureetezadi-Goytowski was pregnant.
In the video, Goytowksi unwraps a present from Poureetezadi-Goytowski of the positive pregnancy test and a cake with the message "I love you dad" in icing. He embraces his wife once he realizes what she is trying to tell him.
"It's still really like sinking in for me," Poureetezadi-Goytowski tells Goytowski in the video. "We're gonna have a baby."
"This is unreal," Goytowski replies.
Poureetezadi-Goytowski then says that the pregnancy explains all the "wild, intense dreams" that she's been having.
"I've been feeling a little bit nauseous after I eat, but I just thought it was whatever," she added. "I wanted to tell you so bad."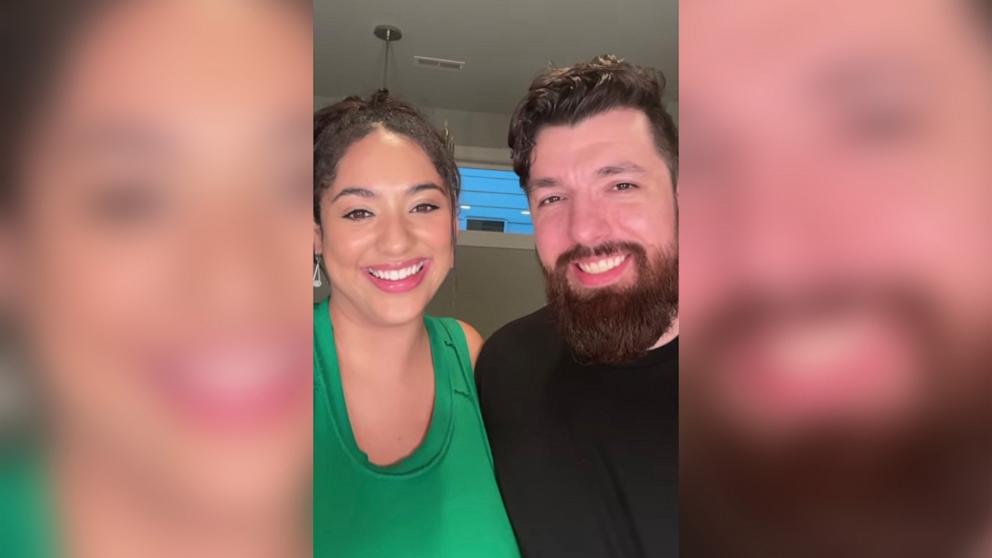 The couple, who also shared their news in a video on Netflix's Instagram page, said they are "thrilled and over the moon for this next chapter as parents."
"I feel incredibly blessed to have found my beautiful wife here," Goytowski said. "And now we are making our family just a little bit bigger."
"Thank you so much for following along on our journey and believing in our love story," said Poureetezadi-Goytowski, who added that their baby will arrive in the spring. "We really appreciate it."