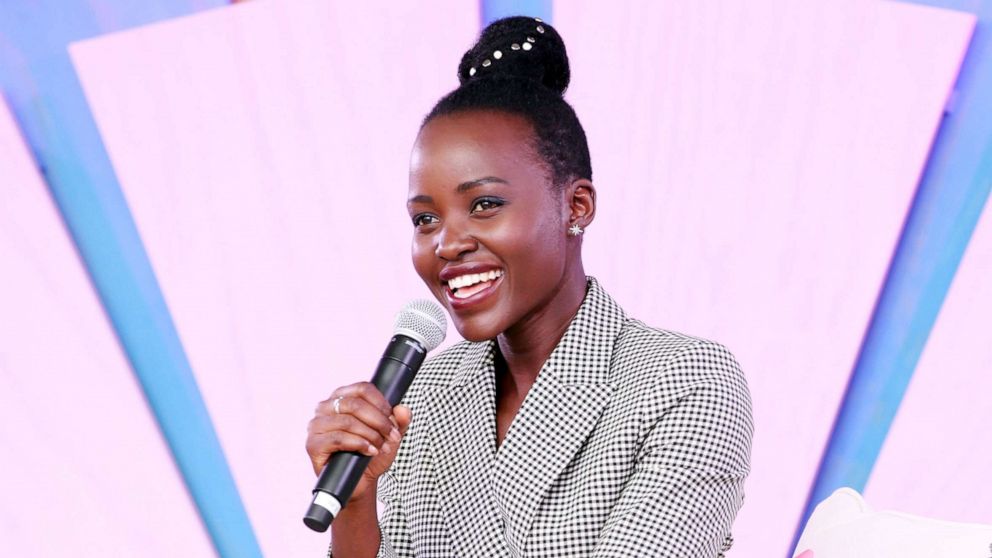 After scaring moviegoers in Jordan Peele's new horror movie "Us," Lupita Nyong'o now has a story appropriate for her young fans: Her first children's book, "Sulwe."
The Oscar-winning actress revealed the cover in an Instagram post.
"I wrote a book! It's called #Sulwe! This is the cover! I'm thrilled to share it with you," she said.
Nyong'o added, "I wrote #Sulwe to encourage children (and everyone really!) to love the skin they are in and see the beauty that radiates from within."
According to Nyong'o, Sulwe "is a dark skinned girl who goes on a starry-eyed adventure, and awakens with a reimagined sense of beauty. She encounters lessons that we learn as children and spend our lives unlearning."
The actress said she hopes the story "serves as an inspiration for everyone to walk with joy in their own skin."
"Sulwe" will be published on Oct. 1 and is now available for pre-order on the publisher's website.
The "Black Panther" star will reprise her role as Maz Kanata in "Star Wars: Episode IX" in December.