Our favorite Mariah Carey moments on her birthday
Billboard Music Awards/Penske Media
Mariah Carey was presented over the weekend with the Billboard Chart Achievement Award for her holiday classic "All I Want for Christmas Is You" at the 2023 Billboard Music Awards by two special people in her life: her twins.
The pop diva's 12-year-old kiddos, daughter Monroe and son Moroccan, stepped out onto the stage in festive attire to hand their famous mom the trophy.
"I couldn't ask for better presenters than Roc and Roe," she said. "Thank you guys."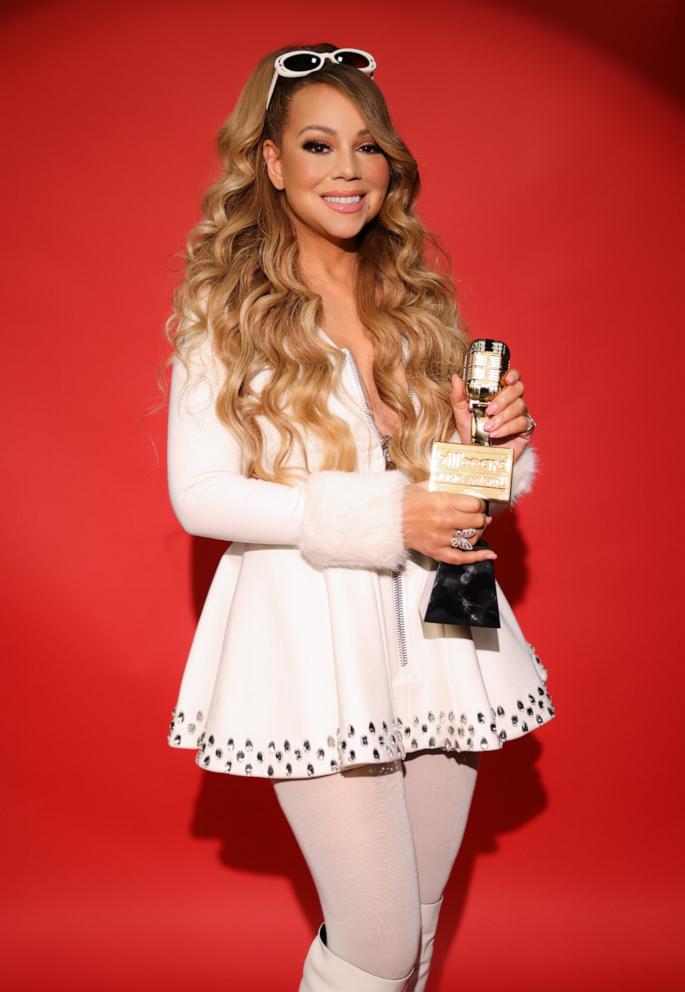 "Billboard has been an integral part of my life for a very long time now," Carey noted in her acceptance speech. "Even though I don't acknowledge time, I kind of have to admit that some of my most memorable times in my career are connected to Billboard and the BBMAs."
The "Fantasy" singer also expressed how "grateful" she is for her fans who have stuck with her "through the hits, through the misses, the No. 1s and the Bubbling Unders. I love you so much."
"This award is particularly special to me because the song itself changed my entire life, and when I first sat down to write 'All I Want for Christmas Is You,' I never could have imagined that I would be standing here three months later accepting a special award for it," she joked.
Carey ended her speech by thanking everyone who has "allowed this song to be part of their holiday soundtrack each year."
"The greatest achievement for me is being here with all of you and feeling the love that only music can generate," she added.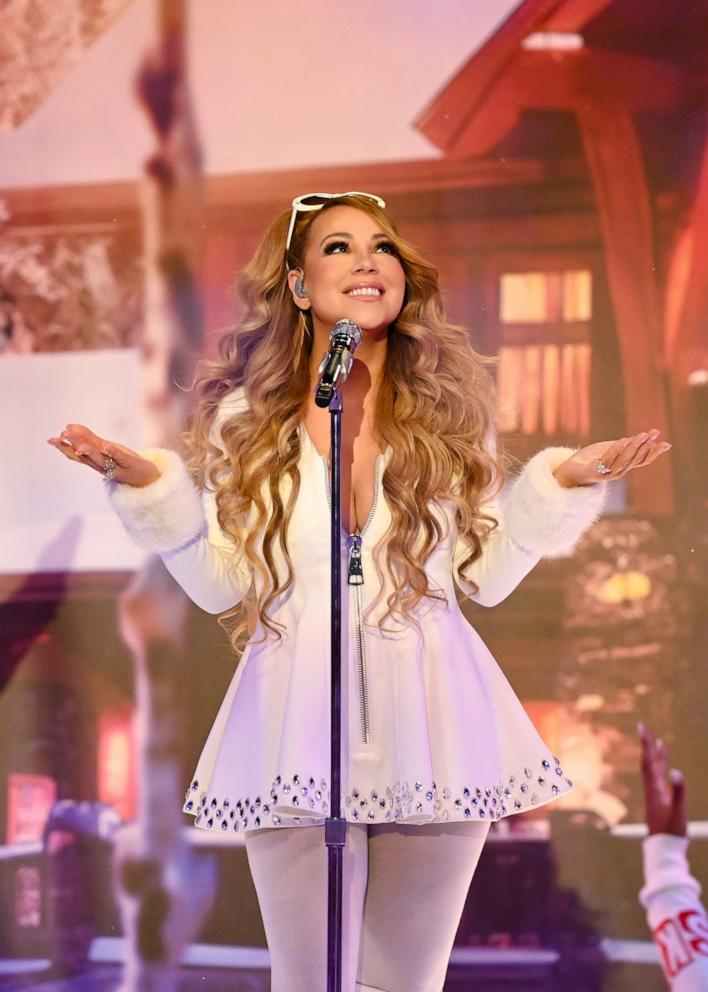 Carey also performed "All I Want for Christmas Is You" at this year's Billboard Music Awards. The holiday tune, originally released in 1994, first reached No.1. on the Billboard Hot 100 in 2019 and has done so every year through 2022.