Over the course of her career, Beyoncé Knowles-Carter has collaborated with some of the most famous photographers of our time.
However, when Vogue was on the hunt for someone to shoot the singer for its coveted September issue, the singer pushed for a 23-year-old up-and-comer, Tyler Mitchell, to get the job.
Calling him "brilliant," the 36-year-old explained to the magazine that she wanted to ensure a new perspective was being shown to Vogue readers, as no other Vogue cover in history had been shot by an African-American photographer.
"Until there is a mosaic of perspectives coming from different ethnicities behind the lens, we will continue to have a narrow approach and view of what the world actually looks like," she said. "It's important to me that I help open doors for younger artists. There are so many cultural and societal barriers to entry that I like to do what I can to level the playing field, to present a different point of view for people who may feel like their voices don't matter."
Mitchell, a Brooklyn-based artist, has been floored by the attention his work has received, tweeting that he's cried three times already since the cover image was published.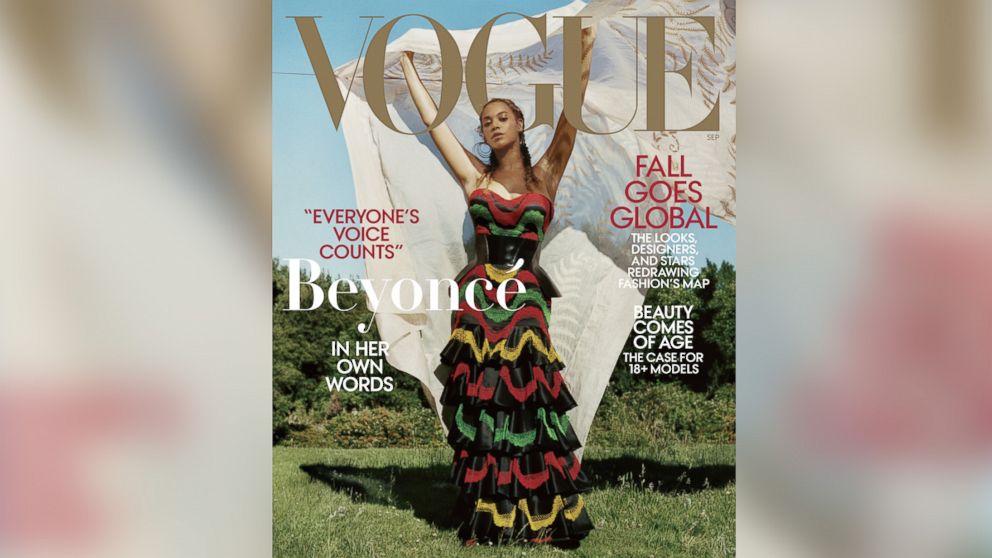 "For so long, black people have been considered things," he told the magazine of his history-making turn as a Vogue cover photographer. "We've been thingified physically, sexually, emotionally. With my work, I'm looking to revitalize and elevate the black body."
He also noted how special it was to shoot the singer, who headlined the first concert he ever attended.
"You'd imagine someone as famous as Beyoncé to be protective of her image, but she was really an open book -- and that's exactly what you want as a photographer," he added.
Here are five other things to know about Mitchell.
1. He has a clear style and vision: In a December 2017 interview with The New York Times, Mitchell explained what he looks to do when he's at work.
"I depict black people and people of color in a really real and pure way," he said. "There is an honest gaze to my photos."
2. The Vogue shoot is not his first high-profile gig: Mitchell, an Atlanta native who studied film and television at New York University's Tisch School of the Arts, may have made history by shooting the September issue of Vogue, but he has plenty of experience working with other publications. Mitchell's work has been featured in Teen Vogue, i-D Magazine, Dazed, and The FADER, according to his website.
"I think magazines are a great way to be like, 'This is important enough to be published on the printed page,'" he told the Times.
3. He's a go-getter: After Mitchell spent six weeks in Cuba for a documentary photography program, he self-published a book, "El Paquete," containing his photos of Havana's architecture and skateboarding culture. Skateboarding, he told Vogue, was what got him interested in photography to begin with.
"Of course there's the surface-level cool and rebel spirit about skateboarding," he said, "but the thing that makes skaters like artists runs deeper than that: It's not a sport that's built on competition, it's one that thrives on community."
4. He's a filmmaker, too: In addition to capturing still images, Mitchell works as a filmmaker. The Times noted that he created and starred in a short for American Eagle that dropped early last year.
"I do look at myself as a black American and equally as a symbol at the center of this country," he said. "I had never considered myself an American Eagle model, but what made it interesting was to twist the cultural conversation about what the brand stands for and turn it on its head."
5. He is social media and tech-savvy: "I'm definitely a YouTube-generation kid," Mitchell told Vogue. "I learned how to make movies and how to edit that way. I quickly formed my point of view."
He also sees the value of social media, preferring to curate his portfolio on Instagram -- where he has more than 109,000 followers -- rather than signing with a creative agent.