Why Harry and Meghan's baby boy is 7th in line to the British throne
Dominic Lipinski/Pool via Reuters
New mom Meghan Markle, the Duchess of Sussex, shared a new photo Sunday to mark her first Mother's Day.
The photo, shared on Meghan and Prince Harry's Instagram account, appears to show Meghan holding the feet of her newborn, Archie, in front of forget-me-not flowers, a favorite of Harry's mother, the late Princess Diana.
Meghan gave birth on May 6 to Archie Harrison Mountbatten-Windsor, the seventh in line to the British throne.
The Duchess of Sussex is likely spending Mother's Day with Archie and Prince Harry at Frogmore Cottage in Windsor, where they brought Archie home just hours after his birth.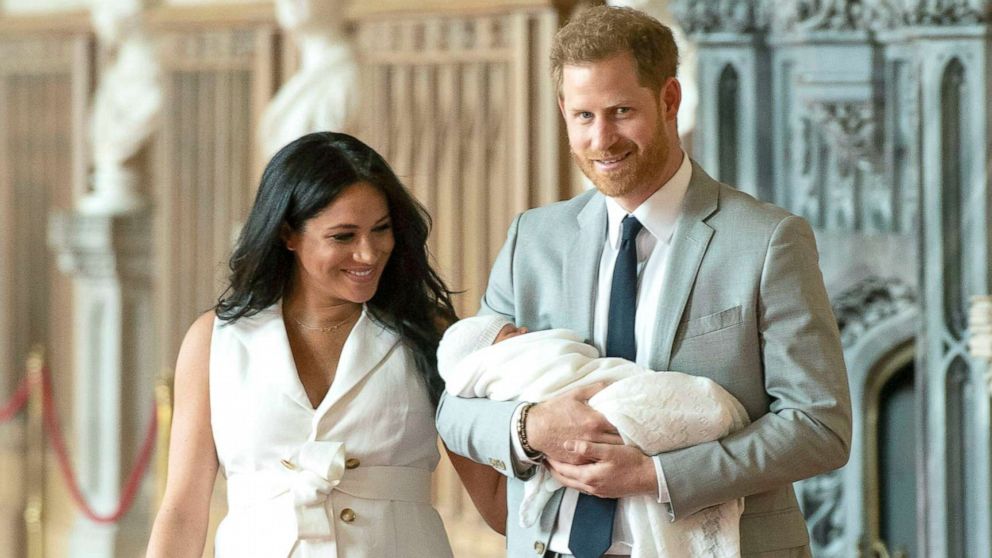 The U.K. celebration of Mother's Day, or Mothering Sunday, took place on March 31, not long after Meghan completed her last public engagement while pregnant with Archie. Mother's Day in the U.S. is celebrated every year on the second Sunday of May.
Meghan, a California native, spoke adoringly about motherhood and her new family of three when she and Harry gave the world its first glimpse of Archie last Wednesday.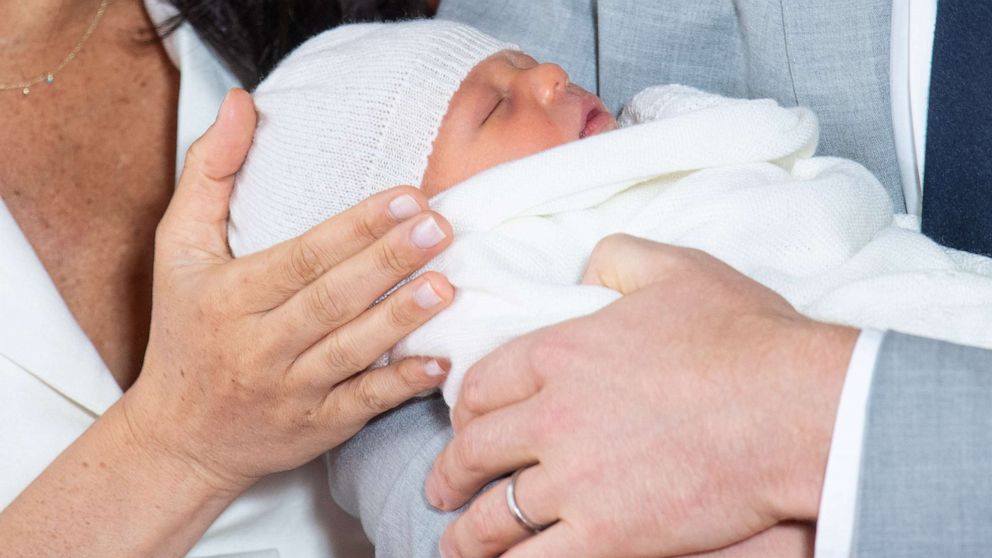 "It's magic. It's pretty amazing," Meghan said as Harry held their son in his arms. "I have the two best guys in the world, so I'm really happy."
Meghan is spending her first Mother's Day with not just her son but also her own mom. Doria Ragland, who still lives in Los Angeles, traveled to the U.K. for the birth of her first grandchild.
The closeness of the mother-daughter pair was captured in a photo shared by Harry and Meghan showing Archie meeting his great-grandparents, Queen Elizabeth II and Prince Philip.
Right by Meghan's side is her mom, peering over her daughter's shoulder at her newborn grandson.
Meghan has credited Ragland, a social worker and yoga instructor, with making sure she knew about the world's challenges while growing up in Los Angeles.
Her mom was the only member of Meghan's family who attended her wedding to Harry last May.
When their engagement was announced in 2017, Meghan said the couple had "spent a lot of time with" Ragland.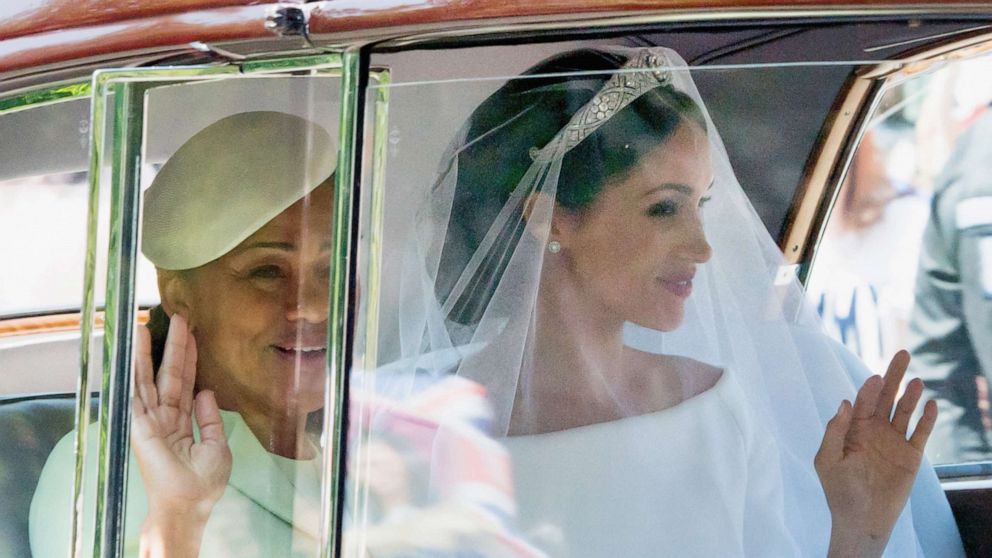 "Her mum's amazing," Harry said.
Harry, whose mom, Princess Diana. died when he was just 12, now has the mother of his child and his mother-in-law by his side.
"They'd be thick as thieves, without question," Harry said of his mom and Meghan in 2017. "I think she would be over the moon, jumping up and down, you know so excited for me, but then, as I said, would have probably been best friends with Meghan."