They're the strongest women we know and there's a reason why their name spells "wow" upside down.
In honor of Mother's Day, here are some moments where mothers inspired us with their candidness, strength and motivation to do it all.
Megan Mattiuzzo, the mom who photographed the birth of her own son
Mattiuzzo, a photographer, gave birth to her son Easton Louis Mattiuzzo at Sisters of Charity Hospital in Buffalo, New York, on March 6. In a real supermom moment, she captured the whole thing with her Nikon D5 and a 35 millimeter sigma lens.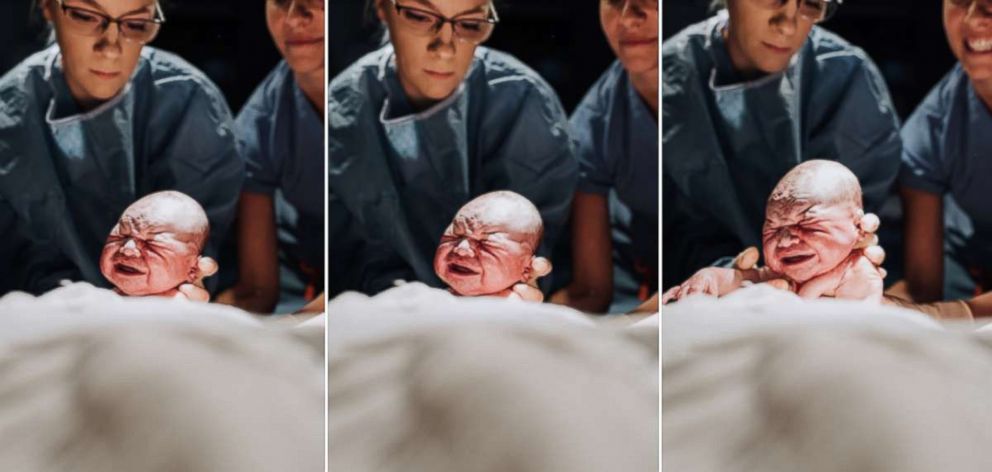 Mattiuzzo adjusted the camera to the correct settings between two contractions, she told "GMA."
"I then saw a moment I will never forget: my sons hair, then his head, then his body, all while shooting. It was the most amazing moment of my life. I don't regret and never will regret capturing that moment so I can relive it over and over again," Mattiuzzo said.
Amy Krusemark, the teacher and mom who became a foster mom to her student
After finding out that he would no longer be able to stay in his group home, student Robert Hurley told "GMA" that his teacher, Amy Krusemark, "saved me so I didn't have to start again."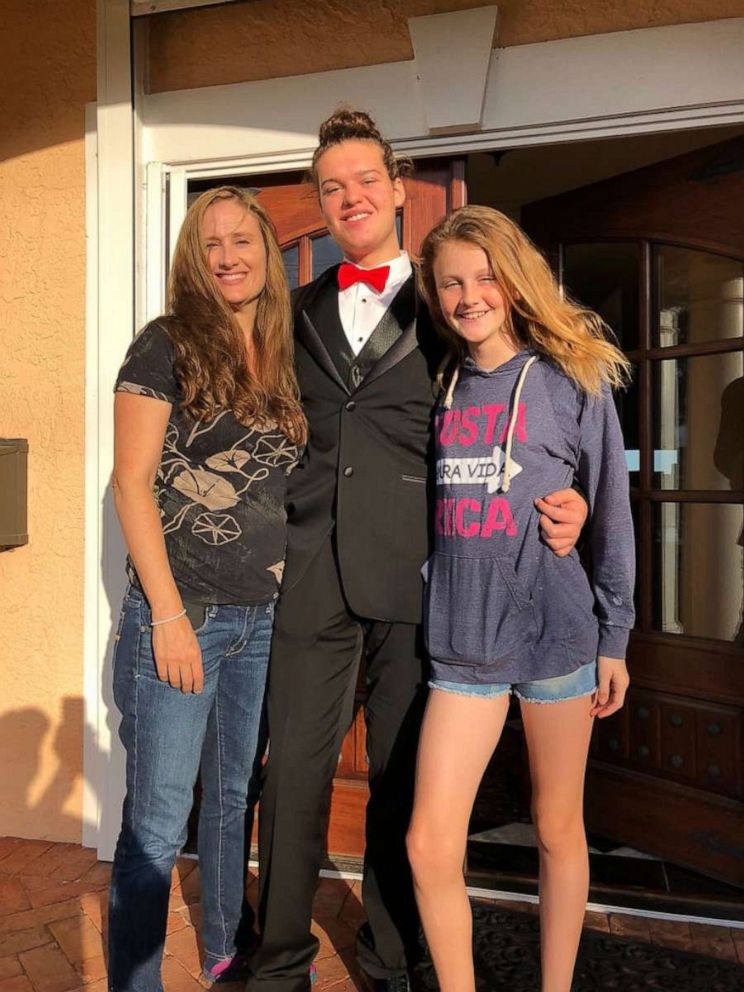 Krusemark became Robert's foster mom and, at first, he said it was "a little weird" to move in with a teacher from his school. But it eventually got easier.
Robert wrote in his college essay, "The woman I once knew as just a quirky geometry teacher, became like a mother to me."
Krusemark told "GMA" she had a history of foster parenting and felt comfortable stepping up for Robert. She shares custody of her daughter with her ex-husband and she and her boyfriend live with Robert.
"We're really a regular family," she said. "Vacations, card games, sibling rivalry -- all of it."
Robert later became valedictorian, which happened to be a family affair. Krusemark, her mother and her two brothers all share the honor.
Lakesha Ball, the mom who joyfully rang a bell after learning she was cancer-free
Ball was overcome with enthusiasm as she rang the "Hope Bell" -- signifying she was cancer-free -- at the Maryland Proton Treatment Center in March.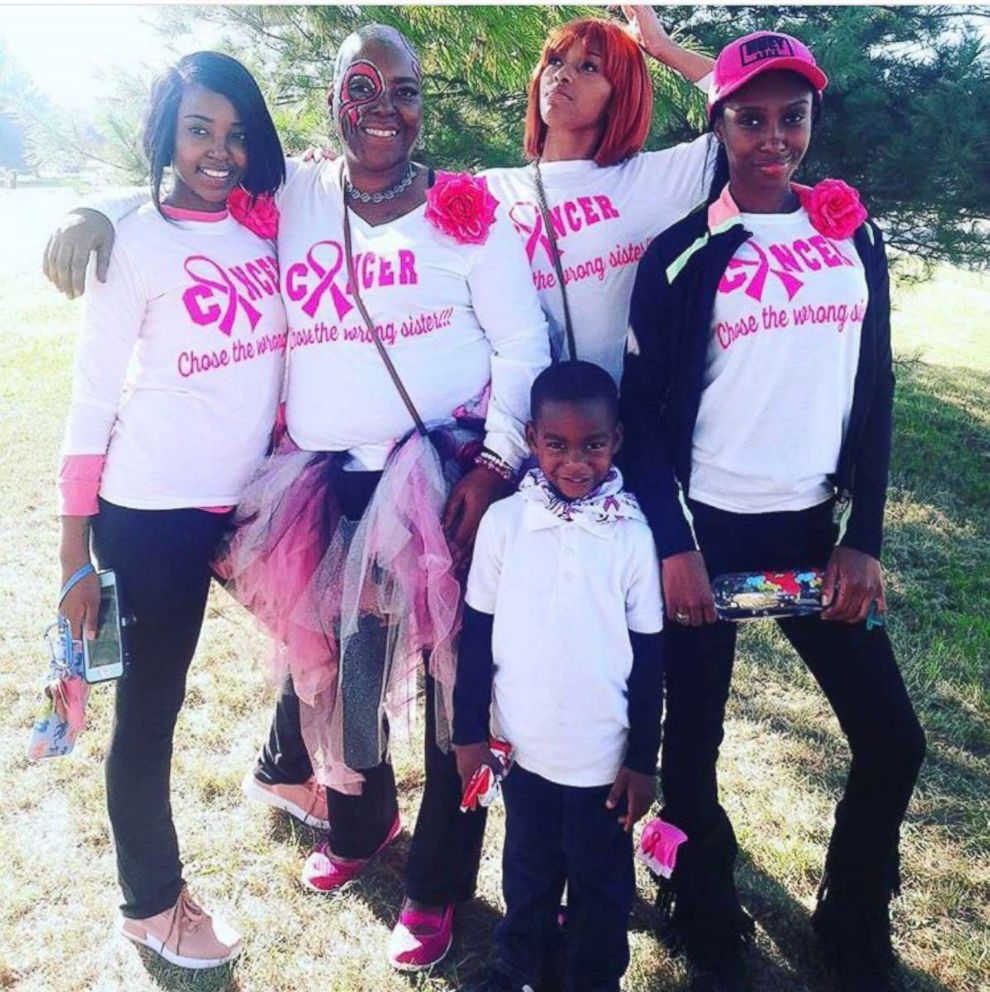 The mom of five was diagnosed with breast cancer in 2017.
Ball's undeniable joy was captured on video by her daughter M'Rhaiyah Mitchell and we can't help but smile with her as we watch.
"No more stressing, no more sleepless nights worrying about my mama [in] pain," Mitchell told "GMA." "I'm so happy to see her smile."
Rachel Bowling, the mom who attempted the world record for fastest 10K with a double stroller...and achieved it
Bowling, 30, of Ridgeland, South Carolina, ran the LowCountry Habitat for Humanity Resolution Run 10K on Dataw Island on Jan. 12. Her goal was to break the Guinness World Record for the fastest 10K with a double pram as a woman.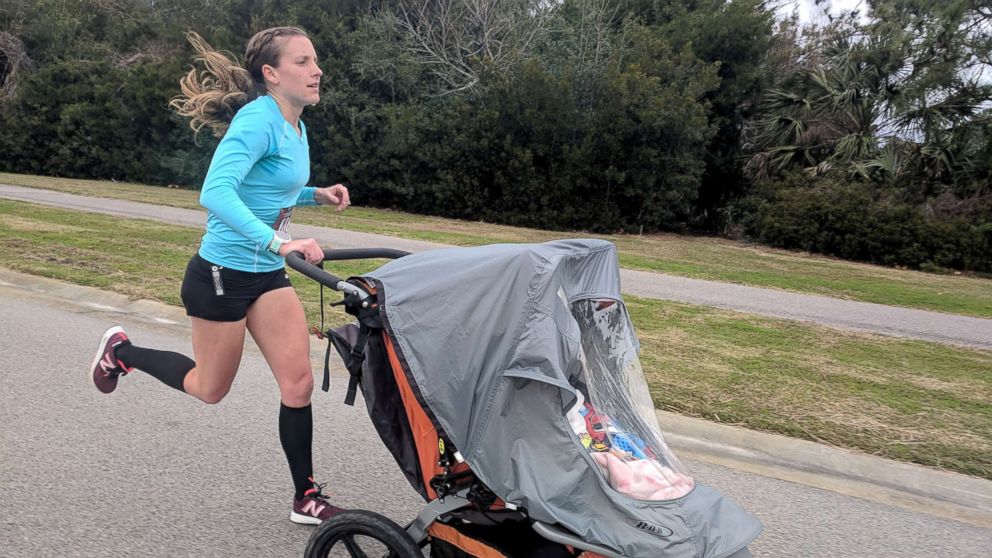 Guinness World Records confirmed Bowling's feat in March. She beat former titleholder Jocelyn Armitage of Blackpool, England, by two minutes and 11 seconds.
Bowling finished the race with a time of 42 minutes and 34 seconds while pushing her daughters Addy, 3, and Autumn, 1.
"I hope it does inspire women and other mothers," Bowling told "GMA." "Set your mind to something and you can do it."
Andrea Valentine and Tawnee Gonzalez, the mom and surrogate who became pregnant at the same time
Valentine and her husband, James, were expecting a baby via their surrogate Gonzalez. The couple then welcomed not one, but two children after Valentine became pregnant, too.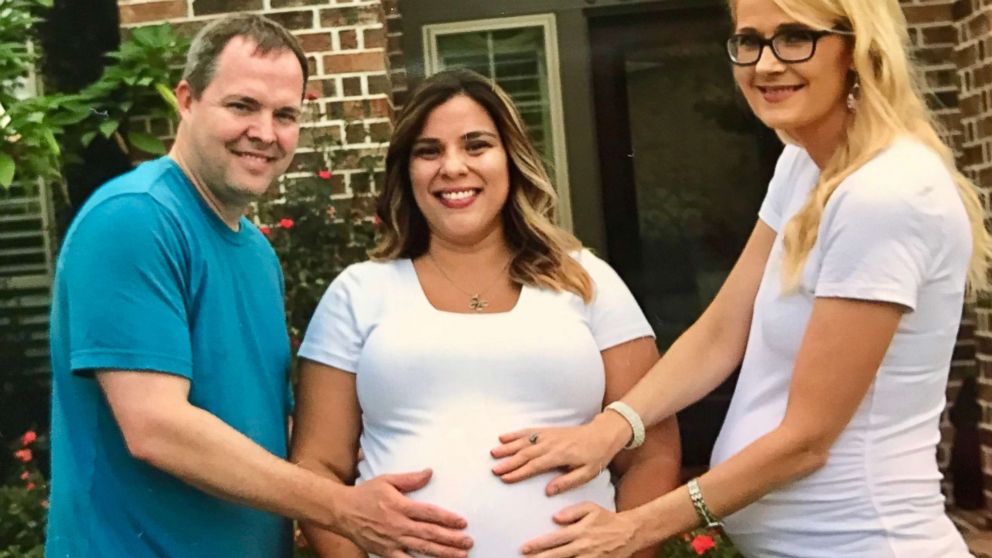 "I was told that I was never able to get pregnant," Valentine, of Cypress, Texas, told "GMA" in February. "It makes me speechless every time I look at [my children]. It was worth the heartache and every single emotion."
Gonzalez, a neighbor of the Valentines, stepped in when Valentine had trouble conceiving. On Feb. 20, 2018, she underwent an embryo transfer, and within a week, they learned that Gonzalez was pregnant.
Valentine said that shortly after, she found out that she was pregnant as well via natural conception.
Now the Valentines are parents to Britton and Kinsley Valentine, who were born 24 days apart.
"James and Andrea deserved to be parents more than anyone I know so I wanted to help them," Gonzalez told "GMA."
Sarah Buckley Friedberg, the mom whose post went viral on society's expectations of working moms
Friedberg of Needham, Massachusetts, posted an epic, 1,050-word rant on Facebook on April 18, garnering 71,000 shares.
Friedberg began her Facebook post by addressing the mental and physical challenges of returning to work after childbirth writing, "Go back to work before you have finished healing or have had time to bond with your baby."
"Keep your mind on work, and not your tiny helpless baby that is being watched and cared for by someone other than you," she wrote.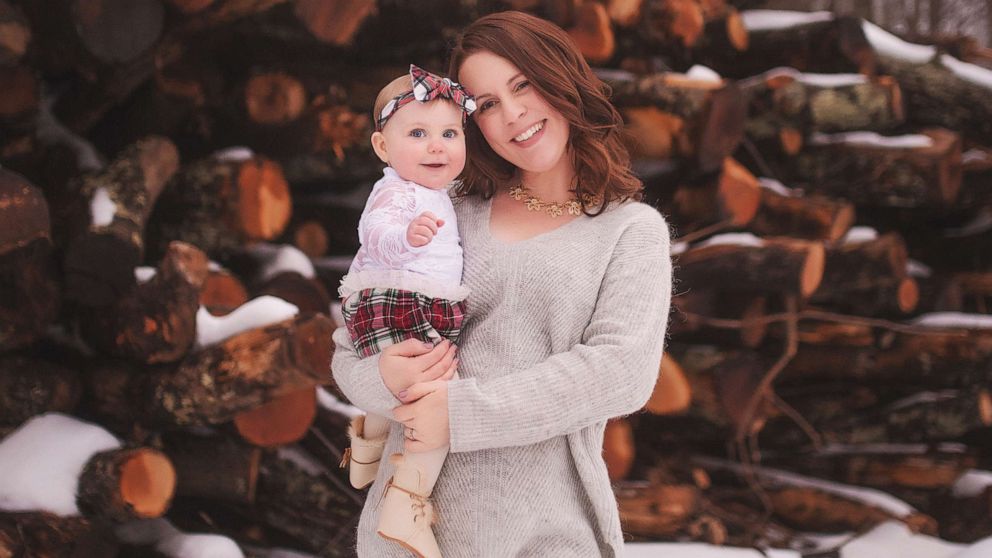 In her post, Friedberg also noted the multiple roles and jobs that women have to play as a mom, employee, spouse, friend and more.
"Recycle. Be Santa Claus, the Easter Bunny, the Tooth Fairy, the birthday planner, the poop doula (seriously when will this end), the finder of lost things, the moderator of fights. Be fun. Be firm. Read books. Have dance parties," she wrote.
Friedberg told "GMA," "I was venting but also being humorous that there's not enough hours to do all these things. We have to prioritize and we do prioritize, but sometimes it gets to you."
Leneathra Reed, the mom whose viral workout video inspired millions
In fall 2018, Reed, a certified pharmacy technician from Meridian, Mississippi, kicked off her plan to lose 451 pounds.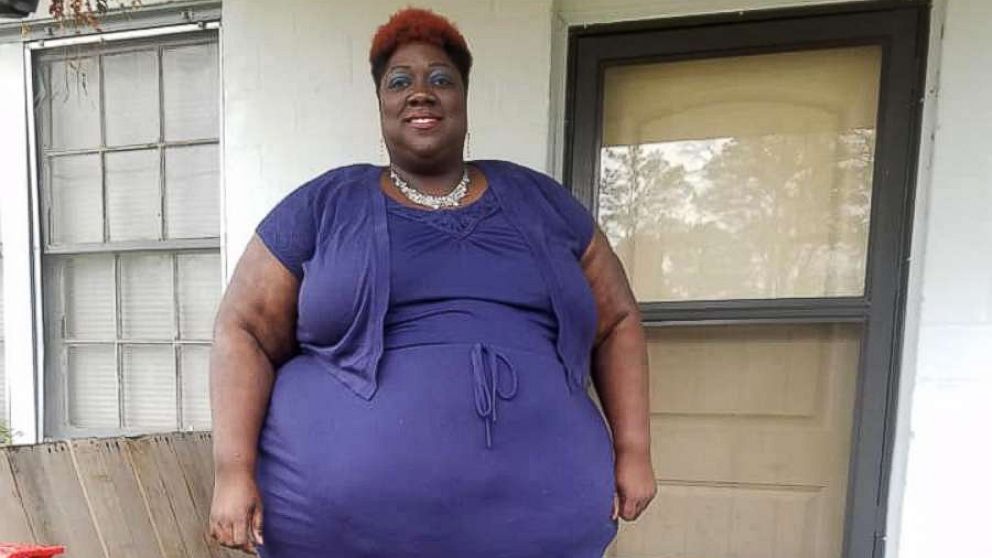 Starting at her heaviest weight of 626 pounds, Reed's goal is to get down to 175 pounds. Her decision to make a change came from not being able to provide an "energetic lifestyle" to her 2-year-old daughter, Kenlyn.
"I said, 'You want to be here for your daughter? It's time to get up and do something about it," Reed told "GMA."
In November, Reed's trainer Frank Harbin posted a video of Reed during their workouts. The video has been viewed 52 million times and received 97,000 comments on Facebook from supporters sharing before-and-after photos of their own weight loss success.
Reed said she is thrilled by the outpouring she's received from strangers all over the world.
Kayla Roussin, the stay-at-home mom who epically proclaimed on Facbebook, 'I'm not a housekeeper'
Roussin, a mother of three from Michigan, kept it real in a powerful essay about being a stay-at-home mom, which sparked conversations among parents on Facebook.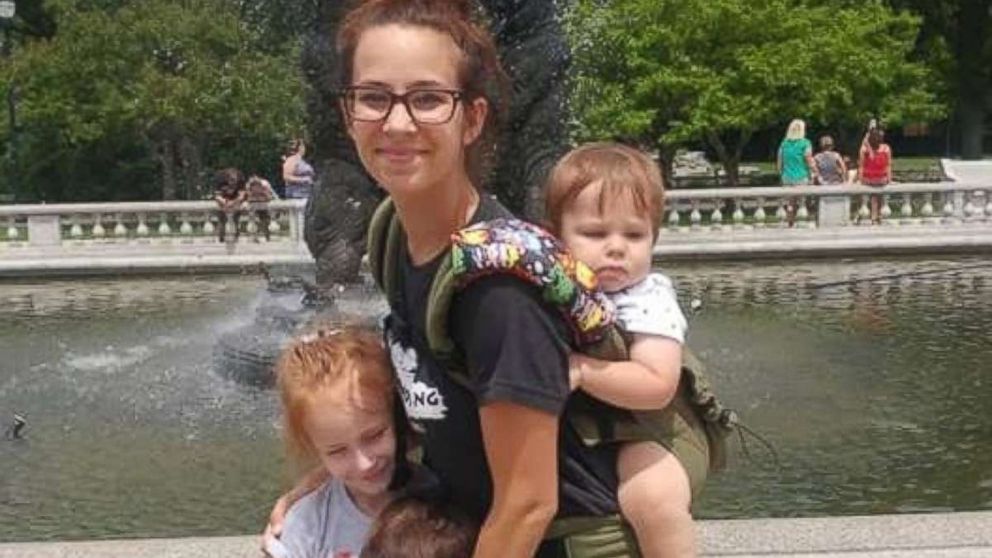 "When my husband and I decided I should be a stay-at-home mom, we agreed that that's what I would be, a MOM," she wrote in her post, which was accompanied by a picture of her husband doing the dishes. "I am not a stay-at-home housekeeper."
Roussin told "GMA" that her goal was to inspire mothers to stick up for themselves if their husbands "scold" them for the house not being clean. She wrote the post after hearing her friends say their husbands would complain that dinner wasn't prepared or the house wasn't clean, she said.
"I wanted men and women alike to read it," said Roussin, who owns the blog In the Midst of Mama. "My husband knows that when the house looks like a tornado, I had a rough day. We make housework a family thing. It shouldn't always rely on the mothers' shoulders."
Jill Noe, the woman carrying twins for her twin sister who can't be pregnant due to rare condition
Noe, 34, is serving as surrogate for her sister, Whitney Bliesner. Noe is due to give birth to twins, a boy and a girl, named Rhett and Rhenley, on June 6.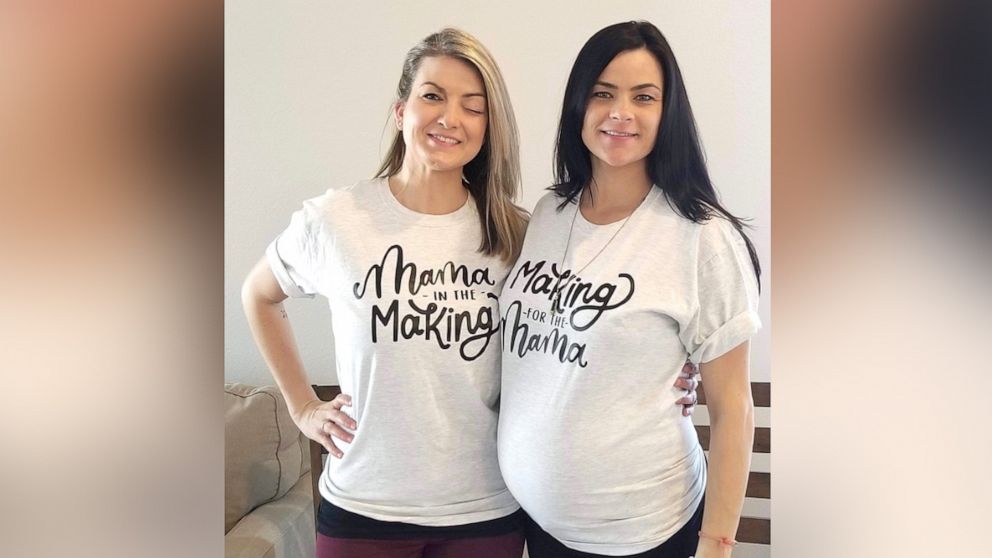 The two women won hearts after sharing their story with "GMA" in April. Noe said she was giving Bliesner the gift of motherhood since she had neurofibromatosis type 2 (NF2) and the condition made it risky for Bliesnet to carry children.
NF2 causes tumors to form in the brain, spinal cord and nerves. Bliesner had a tumor removed in 1999, which caused her left eye to close. After undergoing chemotherapy and radiation, she completely lost hearing in her right ear and later lost 40% of hearing in her left ear, Bliesner said.
Noe offered to carry Bliesner's children after another surrogate ended up falling through.
"It's my best friend, someone I've come into this world with so it was really a no-brainer that I'd offer to be her surrogate," Noe said.