Blake Lively traded the Met Gala this year for something a little more low-key.
The "Gossip Girl" alum, who recently welcomed her fourth child with husband Ryan Reynolds, took to her Instagram story on Monday to show what she was up to as the biggest names in fashion and entertainment gathered for the Metropolitan Museum of Art's annual Costume Institute Benefit in New York City.
As Met Gala guests proceeded up the iconic carpeted stairs at the event, Lively, who did not attend, shared a photo indicating that she was instead pumping breast milk in a bathroom.
In the snapshot, the "Simple Favor" actress strikes as dramatic a pose as she possibly can, and even uses a photo effect to make it look like milk is actually flowing from her chest.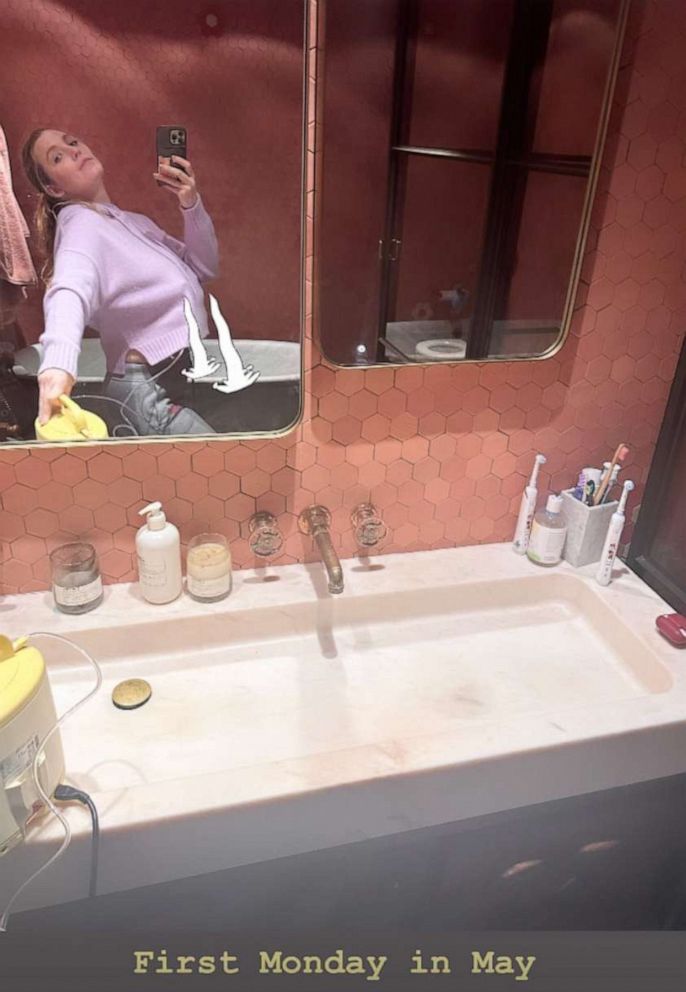 "First Monday in May," she captioned the image, a joking reference to the traditional date on which the annual gala is typically held.
Lively and Reynolds were co-chairs for the Met Gala last year, and Lively was the star of the event with her Versace gown that transformed on the red carpet and wowed those in attendance.
Just last week, the mom of four joked about how "proud" she was to have left the house for a separate event that gave her an "excuse to wear neon and heels," documenting the entire getting-ready process on her Instagram story.
Reynolds recently opened up about the couple's lives after having recently welcomed their newest child, saying, "Look, we wouldn't do this four times if we didn't love it."