Happy Anniversary Ryan Reynolds and Blake Lively
Dia Dipasupil/FilmMagic via Getty Images
Ryan Reynolds is opening up about wife Blake Lively welcoming the couple's fourth child together.
The "Deadpool" actor, 46, appeared on CNBC's "Power Lunch" and remained tight-lipped when asked about the sex of the baby, telling the hosts "I ain't telling."
Reynolds noted that he and Lively never made a birth announcement, but that a recent photo the "Gossip Girl" actress shared to Instagram tipped everyone off.
"We just posted a photo and the media sort of did what it does after that," he said.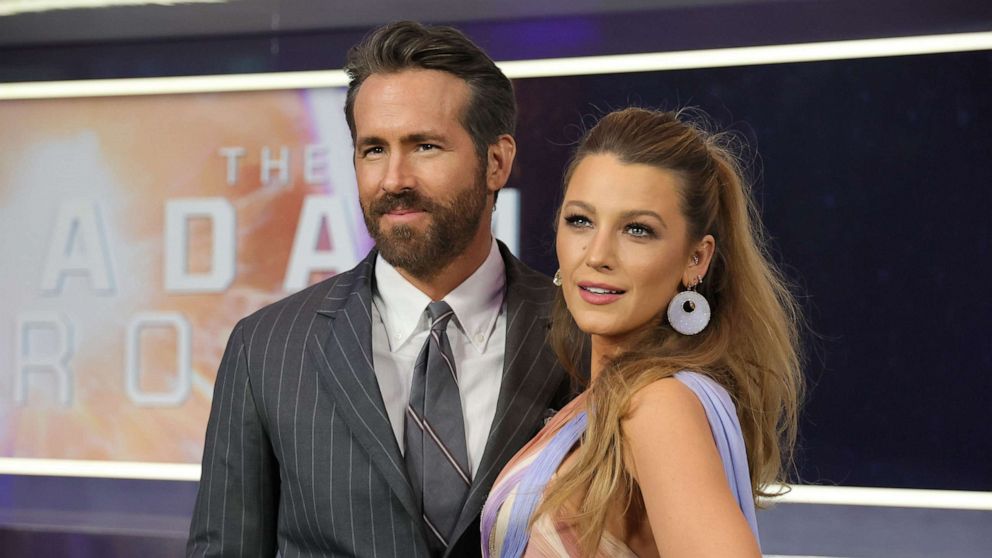 Reynolds also said they're "very excited" over the new baby's arrival.
"Look, we wouldn't do this four times if we didn't love it," he continued. "Everybody's doing great. Everybody's actually doing fantastic. If we hadn't figured it out by now, I think we'd be in deep, deep trouble."
Reynolds, who was doing the interview from his home office, said that the couple's home has become a "zoo," joking, "To be honest, I'll probably spend the rest of my life in here."
In addition to their new bundle of joy, Reynolds and Lively, who tied the knot in 2012, are also parents to three daughters.