Blake Lively was one of the first stars to hit the red carpet at the 2022 Met Gala on Monday night.
On fashion's biggest night, the actress, who is a co-chair for the star-studded gala with her husband, Ryan Reynolds, wore a custom gown from Versace.
Lively, who is never one to shy away from making a style statement at the annual event, stopped to take photographs in the red-toned gown, which featured a large bow, before walking further on the carpet and completely transforming her look.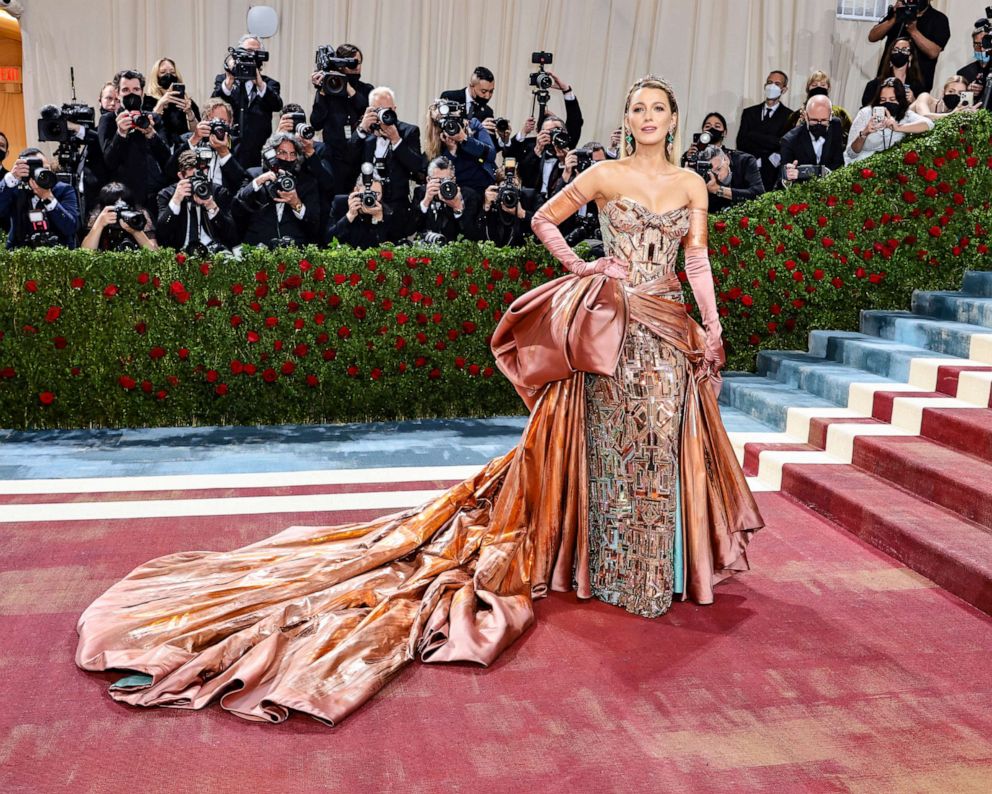 With some assistance from three suited helpers, the actress' bow was untied, unveiling a long blue train.
Watch the fashion moment below:
While speaking with Vogue, Lively explained the inspiration for her look: "I arrived copper and then like New York City classic architecture, I patinaed," she said. "This dress is an homage to New York City and so many of the classic, iconic buildings."
The theme of the 2022 Met Gala is "In America: An Anthology of Fashion." Along with Lively and Reynolds, Regina King and Lin-Manuel Miranda are also co-chairs.
See more arrivals from the 2022 Met Gala here.