After two years of pandemic postponements, the 2022 Met Gala is returning to its traditional time slot on May 2.
This news comes only about eight months after the star-studded fashion extravaganza was held in September where A-listers such as Rihanna, Kim Kardashian and many more turned heads in things like Balenciaga face masks to big, beautiful oversized coats and chic beanie hats.
This year's event will be held in New York City, and the theme "In America: An Anthology of Fashion" serves as the second iteration of the Costume Institute exhibition's series focused on American style. The first part titled "In America: A Lexicon of Fashion," was last year's theme.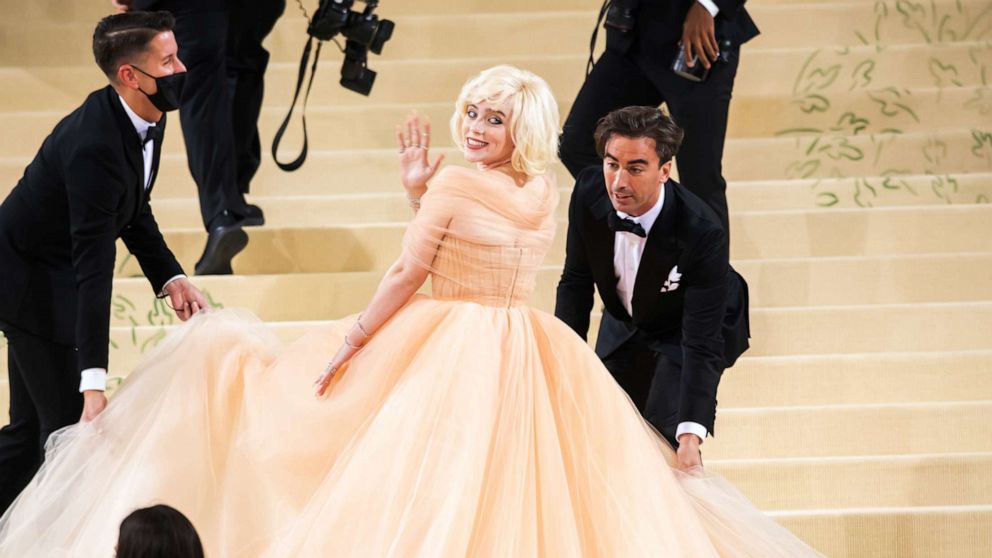 Andrew Bolton, Wendy Yu Curator in Charge at the Metropolitan Museum of Art, spoke with Vogue about this year's theme and the correlating exhibition that will be presented across 13 of the American period rooms in the museum saying it "provides a historical context for Lexicon, in a way."
"What's exciting for me is that some of the names will be very familiar to students of fashion, like Charles James, Halston, and Oscar de la Renta, but a lot of the other names really have been forgotten, overlooked or relegated into the footnotes of fashion history," Bolton told Vogue. "So one of the main intentions of the exhibition is to spotlight the talents and contributions of these individuals, and many of them are women."
In addition to this year's theme, there is also an associated dress code: gilded glamour. This style of dress is reflective of the gilded age of New York that historically went from 1870 to 1890. This was a time period full of cultural change, industrialisation and prosperity.
Vogue has tapped actresses Vanessa Hudgens and La La Anthony to host this year's red carpet live streams -- which mark the magazine's second-ever digital broadcast which can be seen on all of its social media platforms including Instagram, Twitter and Facebook.
Met Gala hosts and co-chairs include Regina King, Blake Lively, Ryan Reynolds and Lin-Maunel Miranda while designer Tom Ford, Instagram's Adam Mosseri and Vogue editor-in-chief Anna Wintour will continue with their roles as honorary co-chairs.
The Met Gala was initially organized and presided by Wintour in 1995 and has continued to be celebrated as one of fashion's biggest nights through the years. It also is a fundraiser for the Metropolitan Museum of Art's Costume Institute, which aligns with the opening of its annual fashion exhibition.
Through the years, the Met Gala has been able to raise and donate large sums of money, with the 2019 ball bringing in $15 million.
Editor's Note: This story was originally published on April 13, 2022.