Michael Strahan preps for 'Dancing With the Stars' guest judging debut
October 10, 2023, 9:37 am
Michael Strahan graced the judges' table on "Dancing with the Stars," on Tuesday night.
Strahan joined judges Carrie Ann Inaba, Bruno Tonioli and Derek Hough as a guest judge for "DWTS" Motown night.
"Motown is incredible music. Motown is a vibe. Motown is perfect for tonight because along with great music we have great dancing," said Strahan, expressing his excitement for the evening.
He started the evening by complimenting "Brady Bunch" actor Barry Williams' performance in the ballroom.
"I looked at you and I said, 'That's a matador. No bull wants to mess with him,'" said Strahan.
Strahan also lauded "Bachelorette" star Charity Lawson after her performance to "My Girl" with dancer Artem Chigvintsev.
"It was very fluid. It's like you were meant to dance," said the "GMA" co-anchor. "It's like watching water rolling over rocks."
Ahead of his time at the judges' table, Strahan received some advice from Inaba as well as his "Good Morning America" co-anchor Robin Roberts.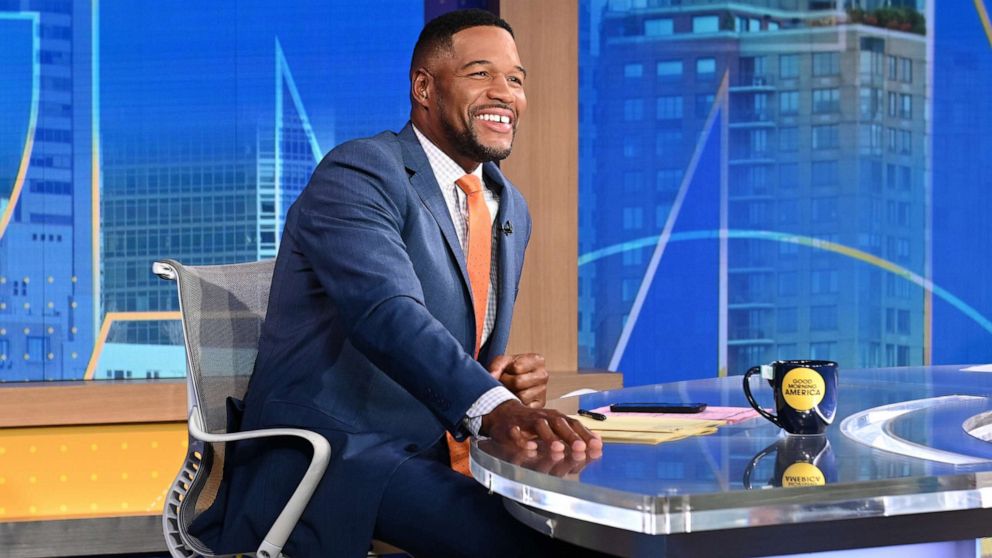 Strahan asked Inaba if she had any preshow rituals, to which the longtime judge said she'll say "a whole bunch of adjectives so they're all in front of mind" before stepping out into the ballroom.
"Oh, by the way, my friend, we only have 20 seconds to speak," she then revealed.
"That's it? It takes me that long to say my name," Strahan joked. "That's no time at all."
Inaba also gave Strahan tips for how to hold his paddle when giving a score, telling him to hold it "right below your chin" and do a "quick lift up" to show the score to the camera while giving a "serious" face.
Ultimately, Inaba's biggest piece of advice was pretty simple: "Have fun and be you, because that's perfect."
Strahan also turned to Roberts, who guest judged back in season 18, which aired in 2014, to offer some words of wisdom.
"Take some mental notes, if not some written notes, so you kind of have an idea when you see them, but be honest. You're the everyday person, you're not the expert on the desk," she told him, adding that he has to "keep it real."
Season 32 of "Dancing With the Stars" kicked off on Sept. 26 with a fun opening number featuring all the pros dancing to Dua Lipa's "Levitating" and a moving tribute to the late Len Goodman, who died in April at the age of 78.
The Celebrities still left in the competition are "Vanderpump Rules" star Ariana Madix, singer-songwriter Jason Mraz, "Brady Bunch" actor Barry Williams, "How I Met Your Mother" actress Alyson Hannigan, social media star Lele Pons, football player Adrian Peterson, Marvel star Xochitl Gomez, Academy Award winner Mira Sorvino, "Bachelorette" star Charity Lawson, real estate broker Mauricio Umansky and reality TV star Harry Jowsey.
"Veep" actor Matt Walsh, "Zoey 101" actress Jamie Lynn Spears and model Tyson Beckford have been eliminated.