Disney star Milo Manheim to hit the dance floor with Witney Carson on 'Dancing With the Stars'
Milo Manheim to hit the dance floor with Witney Carson on 'Dancing With the Stars'
Teen actor Milo Manheim will be hitting the dance floor for the upcoming season of "Dancing With the Stars," alongside pro dance partner Witney Carson, it was revealed today on "Good Morning America."
Manheim, 17, rose to fame as the star of the this year's breakout Disney Channel Original Movie, "Zombies."
"When I first walked in I thought having a little bit of dance experience would help me," the youngest competitor said. "I have a little bit of rhythm but once we started getting going, it was nothing like I ever imagined ... it's so much more difficult than I thought it would be."
He continued, "I'll feel like I'm doing a good job and look back at the video and I just look terrible."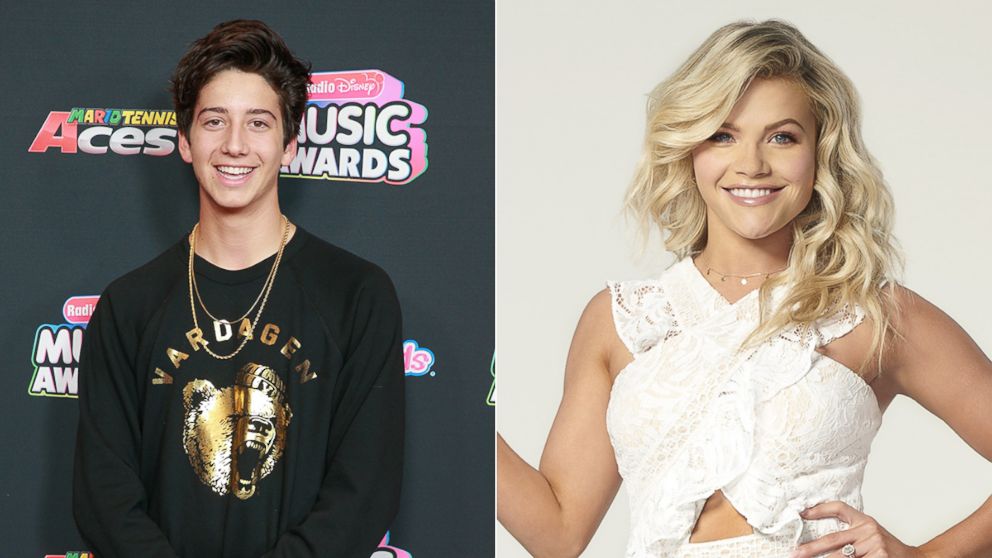 Manheim will compete alongside veteran "DWTS" pro Carson, who took home the Mirror Ball Trophy during season 19 when she competed alongside Alfonso Ribeiro.
"I feel like Milo has a lot of potential and I'm really excited," the veteran dancer said. "He's got the personality, he's got some rhythm so that's all we really need."
Although the dancing duo has only just begun training, Manheim said Carson is tougher than she looks.
"She looks like she's so much fun -- like we're having a blast the whole time. She is tough," he admitted. "If I mess up, she will make sure I never mess up ever again."
And Carson vowed she and Manheim will "be ready" for the competition.
The full Season 27 cast of "Dancing With the Stars" will be revealed on "GMA" on Sept. 12.
The new season of "DWTS" will premiere on Monday, Sept. 24, at 8 p.m. EST on ABC.