As he continues his solo journey, musical artist Offset spoke candidly about his forthcoming album, his latest chart-topping single with Cardi B and the 50th anniversary of hip-hop in a wide-ranging interview with "GMA's" Kelley Carter.
He also opened up about his parenting style.
"For my girls, I'm a softy," said the father of five, who shares a son and a daughter with Cardi B.
"For the boys, I'm a disciplinarian," the 31-year-old music sensation added, "'cause I know, like, boy, it's gonna be tough for you, no matter if you got money."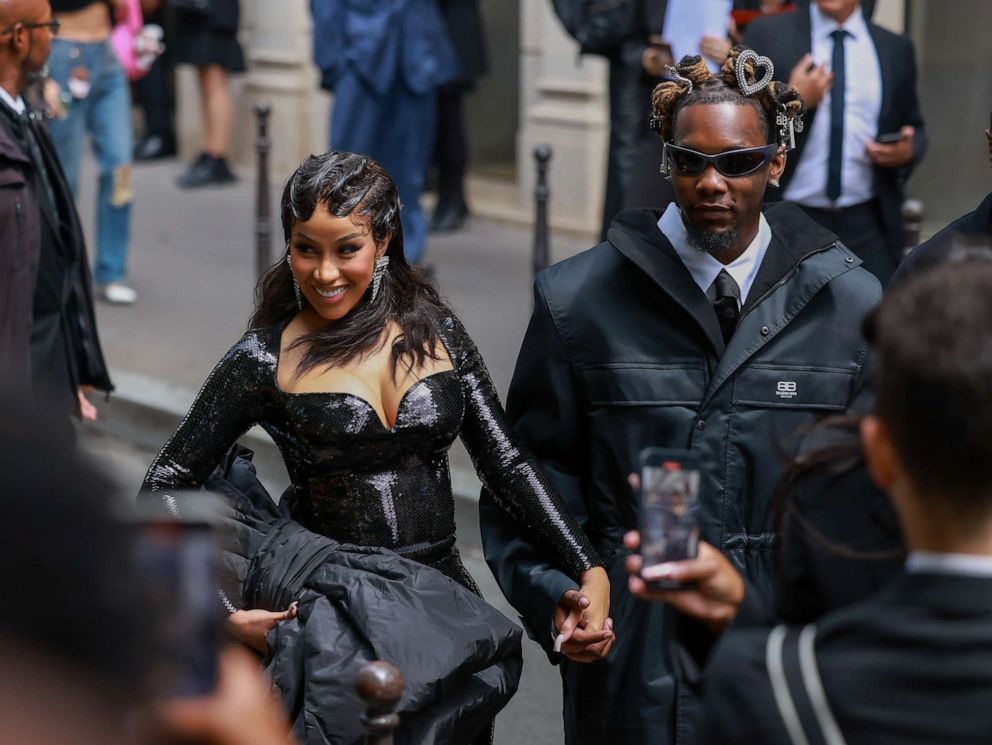 Famous for his lyrics and contributions to the globally renowned rap group Migos, Offset, born Kiari Kendrell Cephus, says he started his performing career as a dancer.
The rapper credits his rise to fame to his mother discovering an opportunity for Offset to dance in a Whitney Houston music video. He jumped on the opportunity.
"I just stood out, I guess, as the kid and I got picked," he said.
In the "Whatchulookinat" music video, Offset can be seen in a gray suit and top hat, dancing along to Houston's 2002 single.
The "Bad and Boujee" rapper remembered working with Houston on set, and noted her unwavering work ethic and commitment to perfection.
"She wasn't playin' about her video," said the Georgia native. "She would do it over and over and over and over again 'til it was perfect," he said, adding that Houston was singing live as they completed the shoot.
He placed divine meaning on the experience saying, "It was like God wanted to show me first before they gave it to me."
Now, Offset is able to collaborate with another world-famous performer -- his wife, Cardi B. The couple's new song, "Jealousy," debuted at the top of Billboard's Hot Trending Songs chart and currently maintains the No. 1 spot.
"Me and her got great energy," said Offset, referencing his creative relationship with his Grammy-winning wife.
"We don't really put a lot of records out because we're very hard on each other about the records," he added.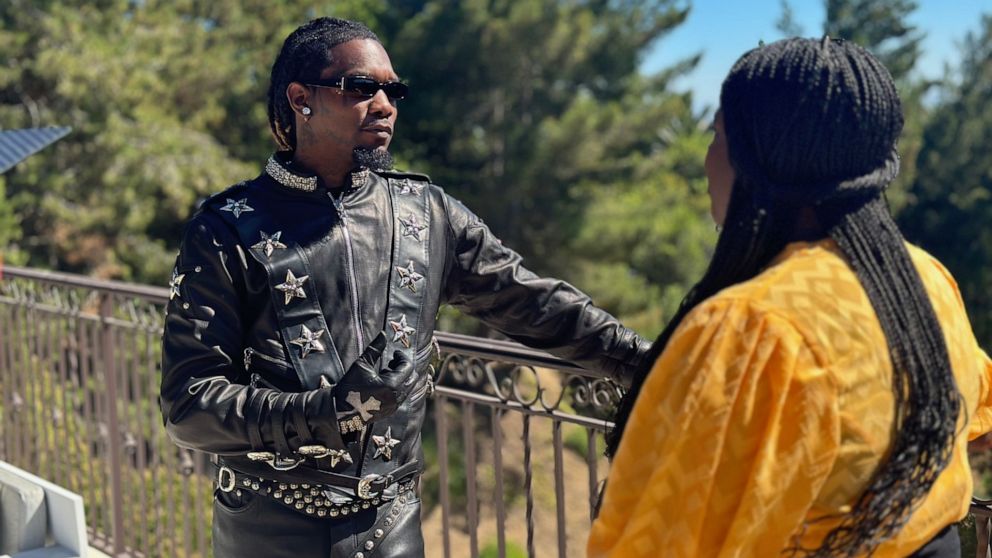 The music video for "Jealousy" first buzzed when Offset shared a teaser for the now-viral music video featuring Oscar-winning actress Jamie Lee Curtis. The teaser, which features the two, hints at the music video with a clip of Curtis asking Offset about the drama surrounding his relationship with Cardi B (a reference to James Brown's 1988 "Let's talk about some music" interview on CNN).
Offset said he messaged Curtis on Instagram. She agreed to appear in the video if the rapper agreed to follow her on Instagram.
"That's how I knew she was cool," he said.
Carter pointed out to Offset that Curtis' video appearance was probably her first role after taking home the Oscar for "Everything Everywhere All at Once." Carter added that Curtis was easy to work with despite the new accolades.
"That's a big moment for her, and she still just pulled up on some regular, like, 'I got you.' Boom," he said.
According to the artist, he has some new music on the way. But, Offset is taking his time to get his second album right.
"I didn't rush it. I love y'all, but I didn't rush it because I want it to be perfect," he said.
The Grammy-nominated artist walked Carter through his wardrobe -- a set of clothes clearly influenced by King of Pop Michael Jackson. The jewel-studded leather and buckle-covered jackets draw inspiration from Jackson, with Offset calling the late performer "the greatest."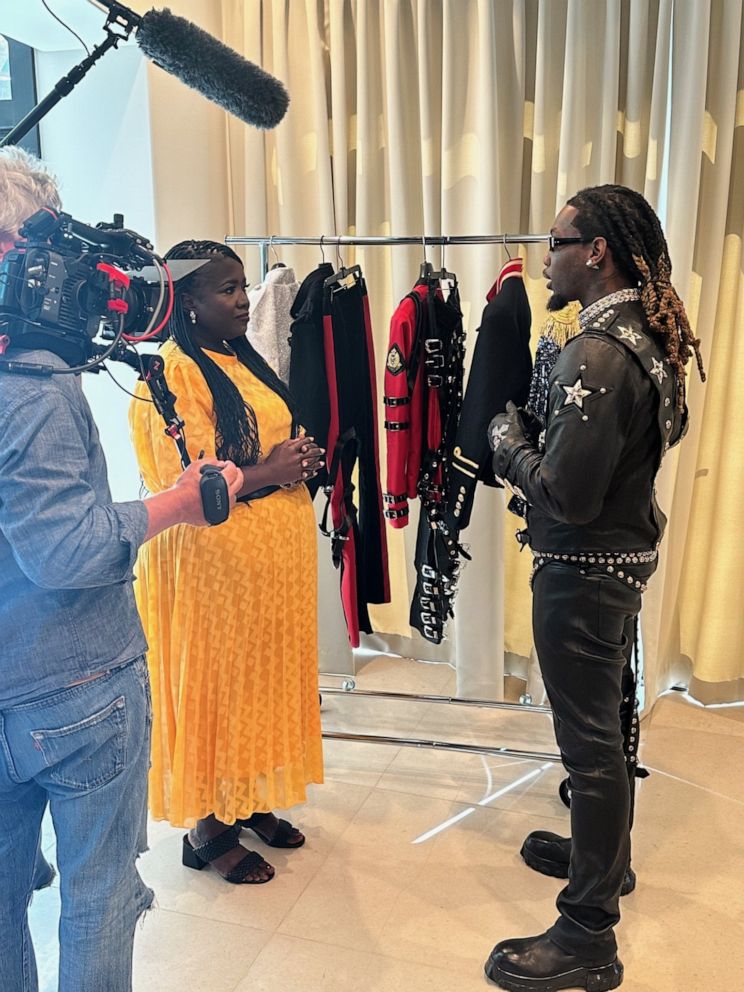 Recognizing the history of hip-hop after 50 years of existence, Offset reflected on his own legacy of innovation.
"Sometime[s], being an artist, it's easier to keep doin' what you think works. But I always wanna challenge myself to break that barrier, so I just want the respect of me doin' that."