Cardi B throws mic after fan tosses drink at star during performance
Paras Griffin/Getty Images
Cardi B will not face charges for throwing her mic into the crowd during her show in Las Vegas on Saturday.
"This case has been closed as having insufficient evidence," the Las Vegas Metropolitan Police Department said in a statement obtained by ABC News.
This latest development comes one day after the Grammy Award-winning rapper was named a suspect in an LVMPD police report about the incident, which was captured on camera last weekend. Cardi B threw her microphone into the crowd after a concertgoer tossed a drink at the artist as she performed her 2017 hit "Bodak Yellow." The incident was captured on a video that went viral over the weekend.
According to a police report, an unnamed individual who was in the crowd and whose name was redacted in the report "was struck by the microphone on her right shoulder."
The report describes the person who threw the drink at Cardi B as a "BFA in her late 20's in a black and white sneaker shoe with colorful letters with a red/cooper hair color." The unnamed person who filed the report is described as a 26-year-old white female with brown hair.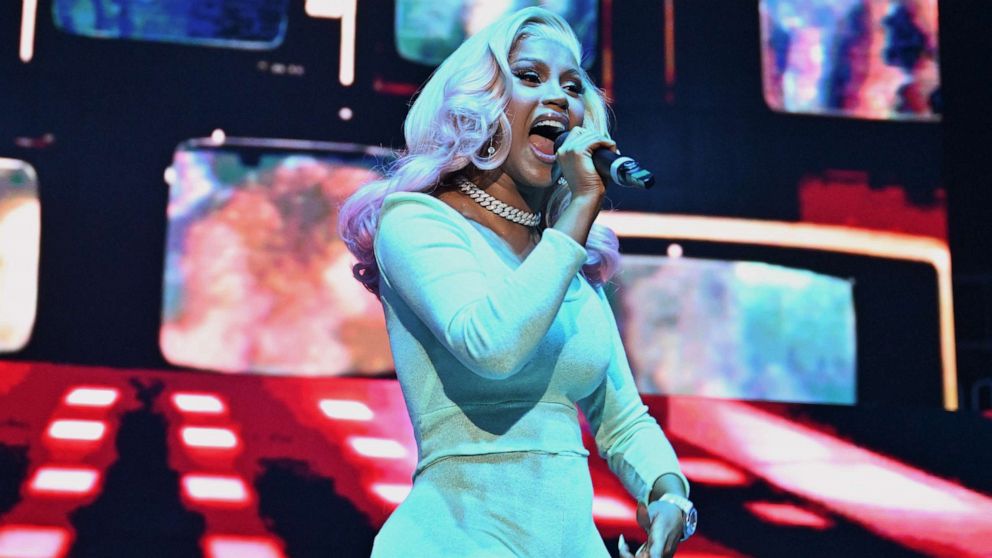 The unnamed individual reportedly told police she was "experiencing pain because of this incident" and planned to seek "medical attention."
A separate video from the weekend incident showed Cardi B telling fans she was hot and asking them to throw her some water. It's unclear at what point in the show the drink-throwing incident was caught on video.
The rapper addressed the incident on the livestreaming app Stationhead on Sunday, saying she was "assaulted" when the water and ice hit her in the face "mad hard."
"What happened yesterday was blatantly disrespectful," she added.
In a separate incident from the night before, Cardi B was also seen on video throwing her mic at her DJ, later addressing this incident on Stationhead and saying she reacted this way because "he was just not doing his job right."
ABC News' Alex Stone contributed to this report.