Olympian Adam Rippon and boyfriend Jussi-Pekka Kajaala are engaged!
Adam Rippon and his boyfriend are engaged!
The Olympic medalist told "Good Morning America" that he and his longtime boyfriend Jussi-Pekka Kajaala got engaged in December 2020 in Helsinki, Finland.
"We were super ready to do it," Rippon said. "It's time, it's exciting."
The couple proposed to each other while Rippon was visiting for a few months around the holidays.
"We didn't want to do anything big, but we both wanted to have a ring," he said. "We went to a nice dinner and we did it at the same time. We did three, two, one, and we put the rings on."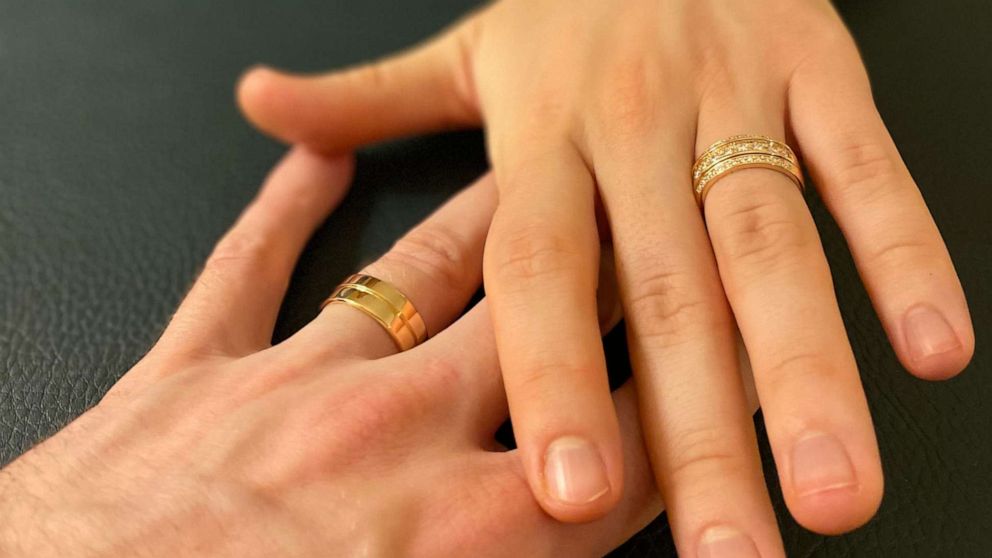 Rippon, who resides in Los Angeles, shared that because of the pandemic, he has spent most of the year apart from Kajaala, who lives in Finland, but in some ways, it brought them closer together.
"We are used to being in a long-distance relationship, but we've had more time to stay in touch with each other because we have both been working from home," Rippon said.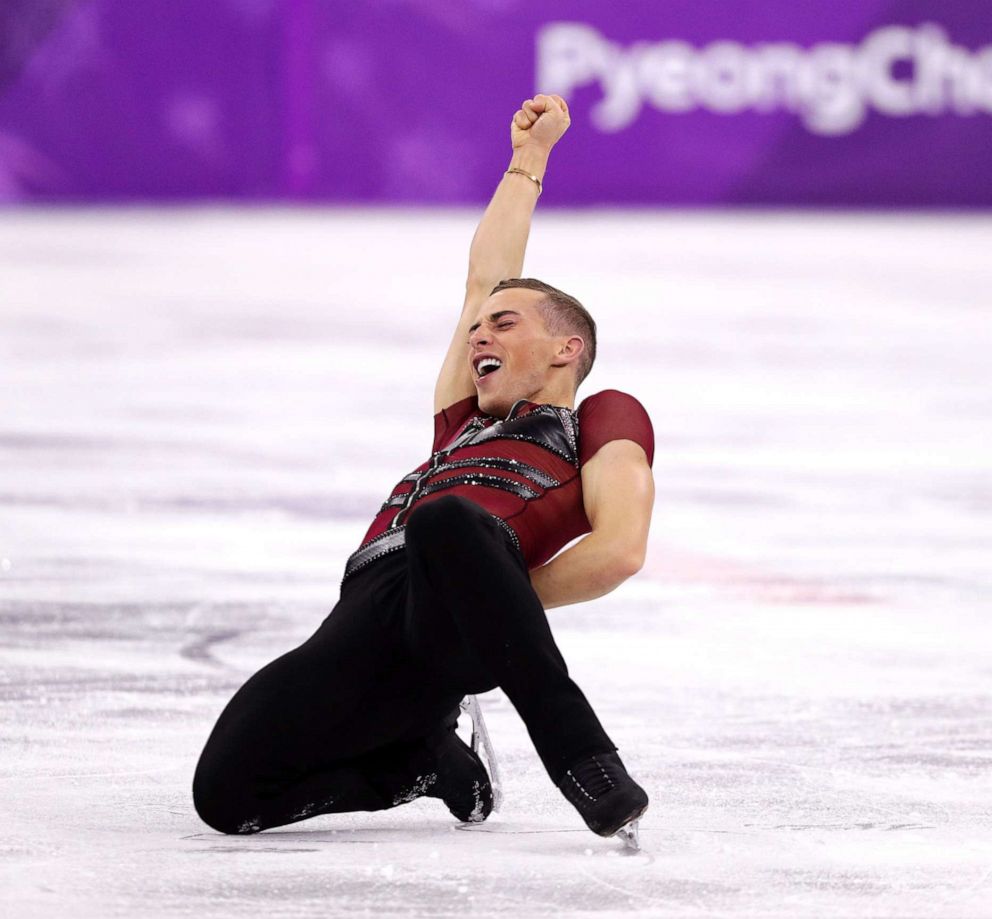 Rippon, 31, became a household name after winning a bronze medal for figure skating at the 2018 Winter Olympics in Pyeongchang, South Korea. The win made him the first openly gay U.S. athlete to medal at the Olympics.
Rippon first announced their relationship in an Instagram post in April 2018, a few months after returning to the states from the winter games.
The figure skater shared that he met Kajaala on Tinder while he was competing abroad.
"All you have to do is a few swipes and you never know," he said.
The couple has been public with their relationship, with Kajaala occasionally accompanying Rippon on red carpets and the two often appearing with each other on social media.
For Rippon, it's important to share this part of himself with the world.
"I think that representation and seeing people in different circumstances can help inspire," he said.
Throughout his career, Rippon has used his platform to advocate for the LGBTQ+ community.
"I think growing up, I never really saw myself getting married because I didn't see how it would happen," Rippon said. "It was with JP, the first time I thought, 'Oh yeah, I know the feeling I can marry somebody.'"
"For me growing up, I didn't see a lot of LGBTQ+ relationships and now I'm seeing so many more, and I think it's awesome that people are sharing their relationships and that's why we wanted to share ours, too."
As far as wedding plans go, the couple is still working out the details, but Rippon said that safety is a priority.
"I think what we are just going to do is wear some cool clothes, go to the courthouse, get married, come home and maybe go to Houston Steakhouse after and that will be that," he said.