"Naatu Naatu," the song from the film "RRR," made history Sunday night with its win for best original song at the Oscars.
The Telugu song by M. M. Keeravaani and Chandrabose is the first from an Indian film to win the Academy Award in the best original song category.
In his acceptance speech, Keeravaani thanked the academy and said that he grew up listening to The Carpenters before singing a few lines he wrote to the tune of "Top of the World."
"There was only one wish on my mind / so was my family's / 'RRR' has to win pride of every Indian / and must put me at the top of the world," Keeravaani sang.
"Thank you for making this possible!" he added.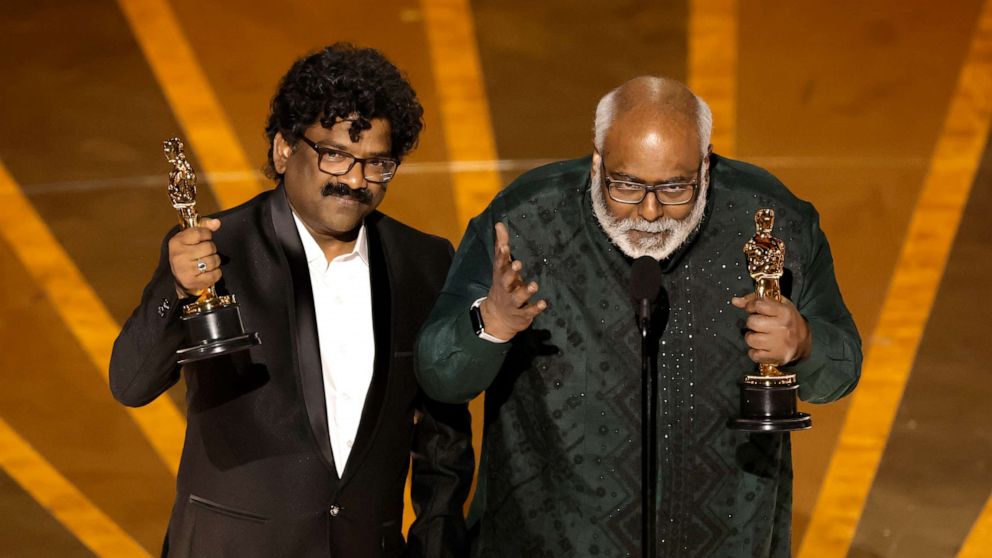 "Naatu Naatu" defeated contenders including "Lift Me Up" from "Black Panther: Wakanda Forever," "Hold My Hand" from "Top Gun: Maverick," "Applause" from "Tell It LIke A Woman," and "This is a Life" from "Everything Everywhere All at Once."
Earlier in the awards show, singers Rahul Sipligunj and Kaala Bhairava, who recorded the song for the "RRR" soundtrack, took the Oscars stage to perform "Naatu Naatu."
Like the scene in the film where actors Jr NTR and Ram Charan performed the now viral "Naatu Naatu" choreography, Sipligunj and Bhairava's Oscars performance also included background dancers executing the showstopping dance steps.
In the movie, "Naatu Naatu" was filmed in Kyiv at the president's palace just three months before the war in Ukraine began.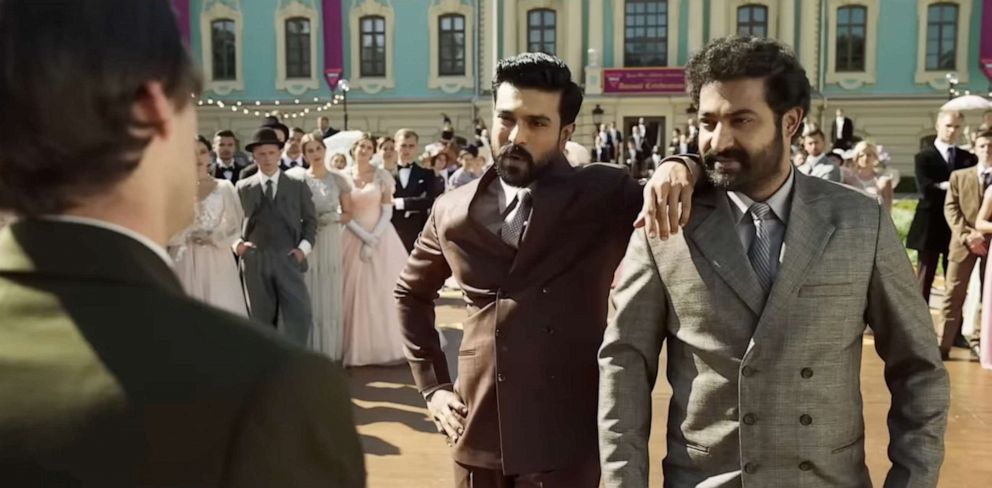 Charan told "Good Morning America" in an interview last month that "Naatu Naatu" was "one of the most difficult songs we ever shot."
"At that point in the script, it had to have the synchronization, the camaraderie between the two brothers," Charan said. "That was difficult."
Since "RRR" was released last year, it has captivated audiences across the globe.
The S. S. Rjamouli-directed film has received many nominations this past awards season, including several Critics Choice Award and Golden Globe nods. In January, "Naatu Naatu" won the Golden Globe for best original song.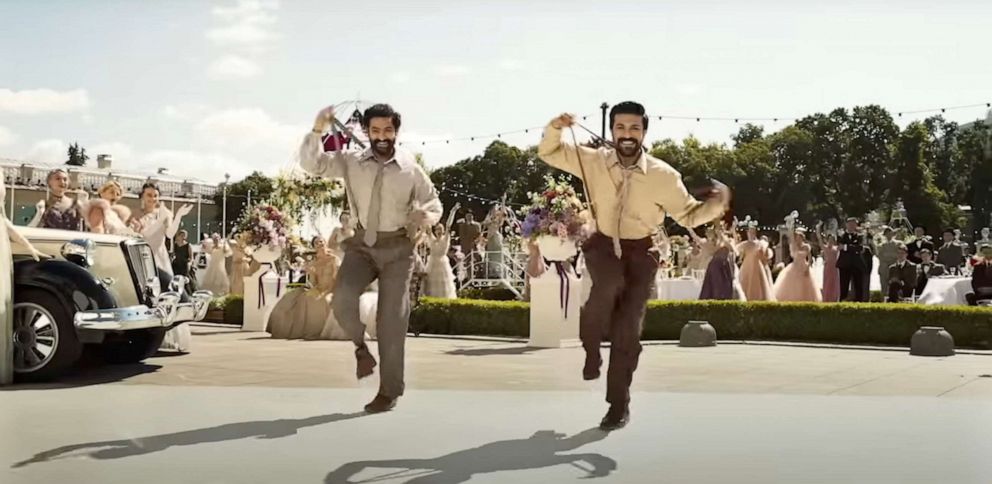 "This [film] has every emotion you need and want to experience," Charan said about "RRR." "It will make you laugh, it'll make you dance, it'll make you cry, it'll again bring up the elevation as a hero. Everything a film needs, this has it. That's why it erased all the boundaries and went across many countries."
Ahead of the Oscars, Charan said that he's proud of the film and called the Oscars a "surreal moment" for everyone who worked on the film.
"I'll be the happiest not just for us, I'll be happy for India," Charan added. "I don't think it's our success, it is Indian film industry's success."