After months of predicting, the nominees for the 95th Oscars are here at last.
Personally, I'm delighted that my favorite movie of last year, "Everything Everywhere All at Once," led the list with 11 nominations.
Lots of other blockbusters also made the cut, which will likely boost ratings when the Oscars air on ABC on March 12.
Of course, the academy continued to rile up fans by giving the cold shoulder to some of the best movies and performances.
Here are the most notable snubs and surprises.
BEST PICTURE
SNUB: "Black Panther: Wakanda Forever" and "Glass Onion"
The academy is often accused of ignoring movies that the public loves. And though "Avatar: The Way of Water" and "Top Gun Maverick" -- the two biggest box-office winners -- made the list this time, "Wakanda Forever," the hugely successful sequel to "Black Panther," and "Glass Onion," the hugely successful sequel to "Knives Out," did not.
SURPRISE: "All Quiet on the Western Front"
The Netflix anti-war film in German with English subtitles took the best picture slot and eight other nominations, making it the biggest OMG shocker on this year's list of contenders. It's interesting to note that the first film version of Erich Maria Remarque's acclaimed novel took the best picture Oscar in 1930. Can history repeat itself with this remake? I wouldn't count it out.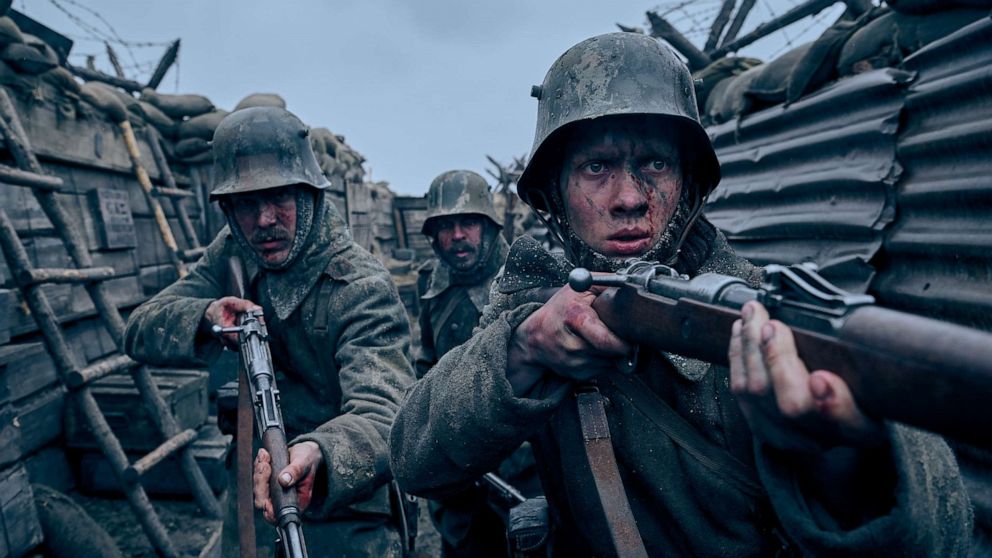 BEST DIRECTOR
SNUB: Women
That means no Sarah Polley for "Women Talking," no Gina Prince-Bythewood for "The Woman King," no Charlotte Wells for "Aftersun," no Maria Schrader for "She Said" and no Chinonye Chukwu for "Till." I could go on. But after awarding back-to-back directing Oscars to Chloé Zhao for "Nomadland" and Jane Campion for "The Power of the Dog," the academy's old boys club has reverted to misogynistic form. Shame.
SURPRISE: Ruben Östlund for "Triangle of Sadness"
The Swedish filmmaker's comic diatribe against the rich -- in one scene he covered them in vomit and excrement -- was divisive to say the least. And yet here is Östlund taking the spot that belonged to at least one of the women mentioned above. Double shame.
BEST ACTRESS
SNUB: Danielle Deadwyler in "Till" and Viola Davis in "The Woman King"
I know this race is clearly between Cate Blanchett ("Tár") and Michelle Yeoh ("Everything Everywhere All at Once"). But these two acting giants were robbed.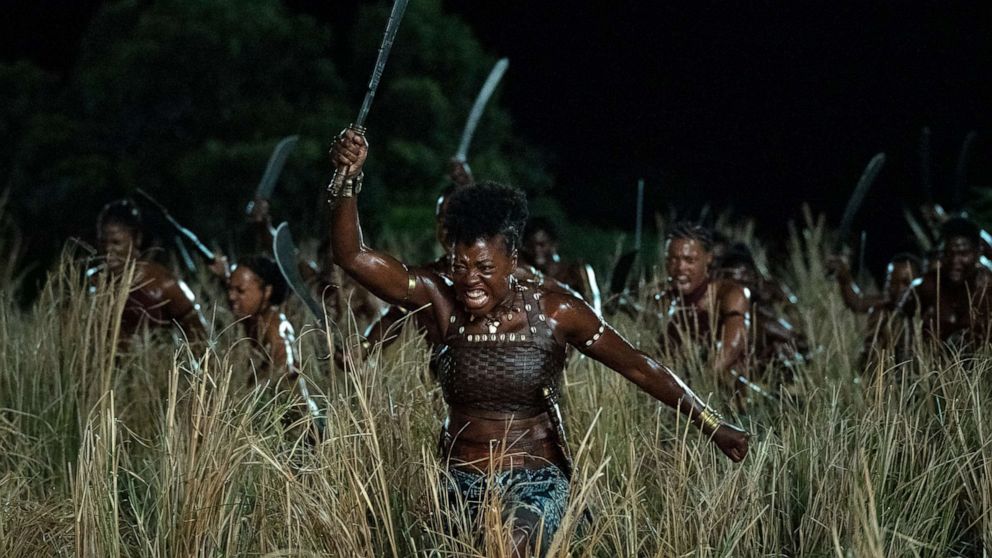 In particular Deadwyler, whose performance as the grieving activist mother of slain 14-year-old Emmett Till ranks with the very best of this or any year.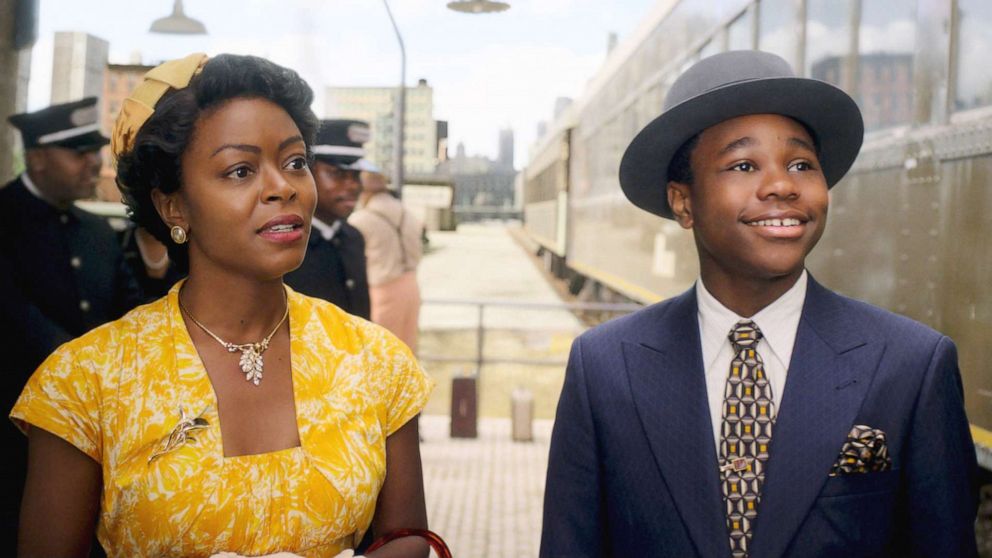 SURPRISE: Andrea Riseborough ("To Leslie")
Certainly no 2023 nomination rocked the house with greater impact than this nod to the British actress who played an alcoholic single mother from West Texas who squanders her lottery win. Though the film barely earned $25,000 at the box office, Riseborough's fellow actors gathered behind her campaign. Her supporters include Kate Winslet, Amy Adams, Charlize Theron, Edward Norton, Jane Fonda, Jennifer Aniston and fellow best actress nominee Cate Blanchett, who hailed Riseborough for "one of the best overlooked pieces of acting this year."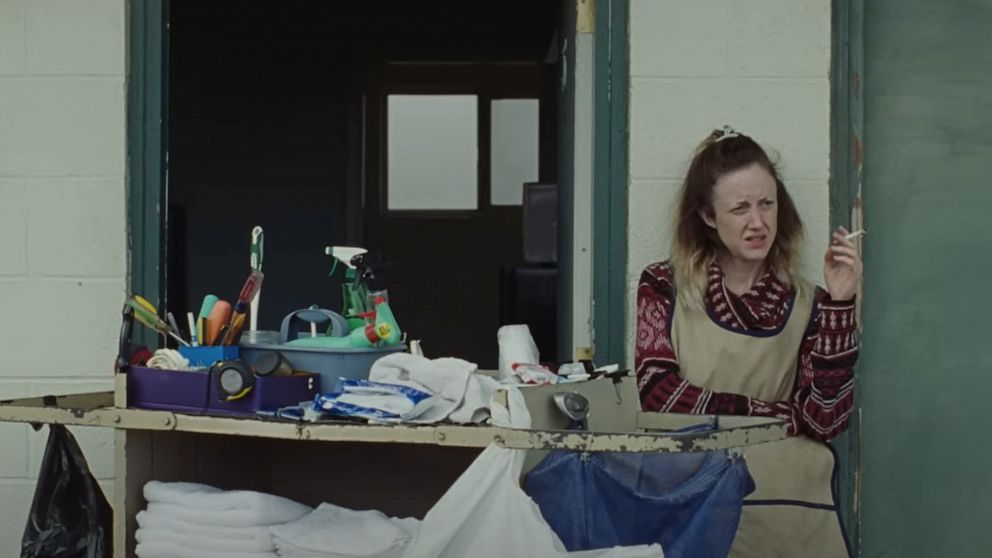 Since you can watch "To Leslie" right now on-demand, get busy. I love it when Oscar pulls this kind of riveting rabbit out of a hat. Don't you?
BEST ACTOR
SNUB: Tom Cruise ("Top Gun: Maverick")
Who of us didn't cheer when Cruise returned in triumph to the role he created 36 years ago? Maybe his performance is less acting than the apex of movie-star charisma. But doesn't that count, too? Why do you think Russell Crowe won best actor for "Gladiator"?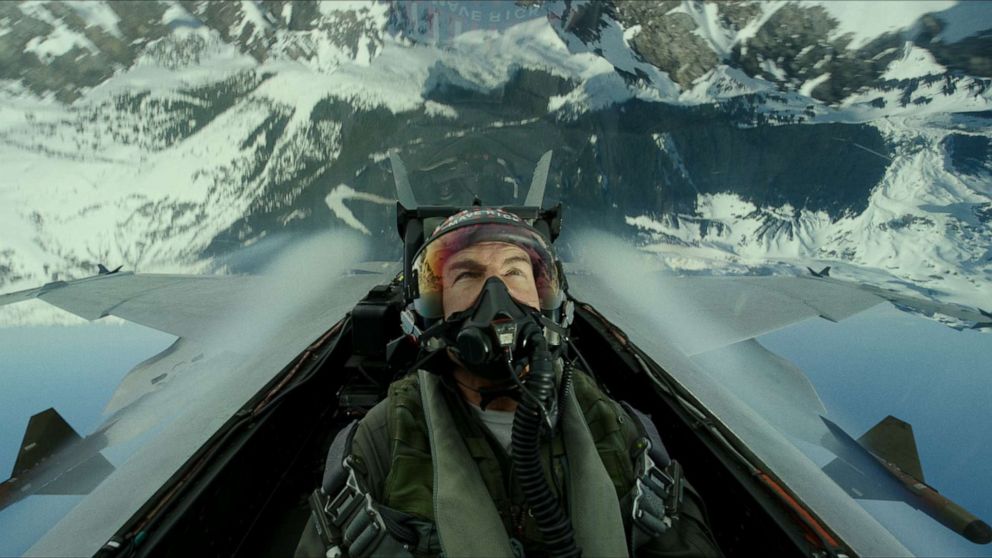 SURPRISE: Paul Mescal ("Aftersun")
At 26, the Irish actor and star of "Normal People" is definitely the young star of the movie year. Just watch him fly in this indie gem. Playing a young father trying to hide his fears while on a beach vacation with his 11-year-old daughter (knockout newcomer Frankie Corio), Mescal cements the fact that he has a stunning future ahead of him.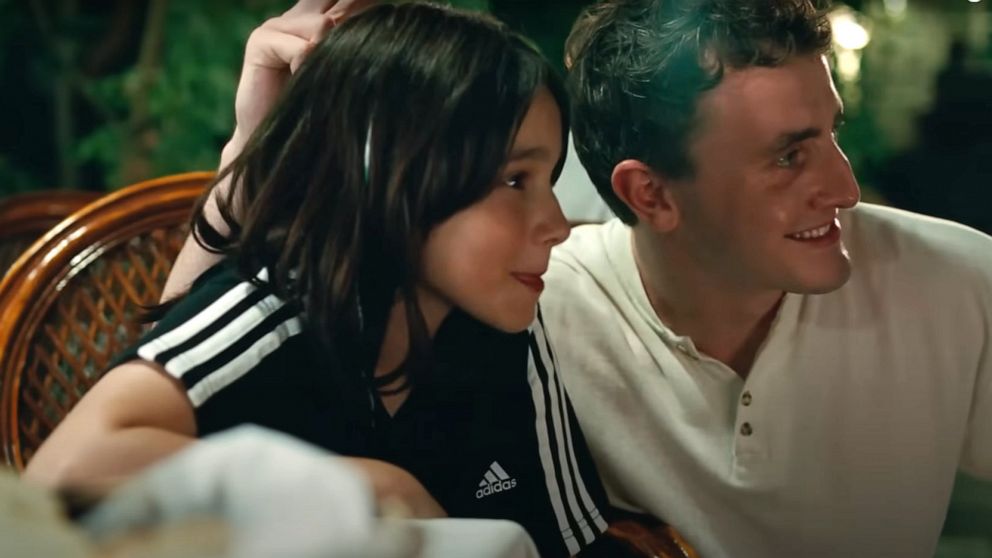 BEST SUPPORTING ACTRESS
SNUB: All the women in "Women Talking"
If you miss seeing the names of Jessie Buckley, Claire Foy, Judith Ivey, Rooney Mara, Kate Hallett and Frances McDormand among the list of nominees in this category, you're not alone. Though Carey Mulligan was also expected to land a spot in this group, she had a lead role, not a supporting one, in "She Said," so I can deal with that. But the complete shutout of the "Women Talking" cast is not a good sign of things to come.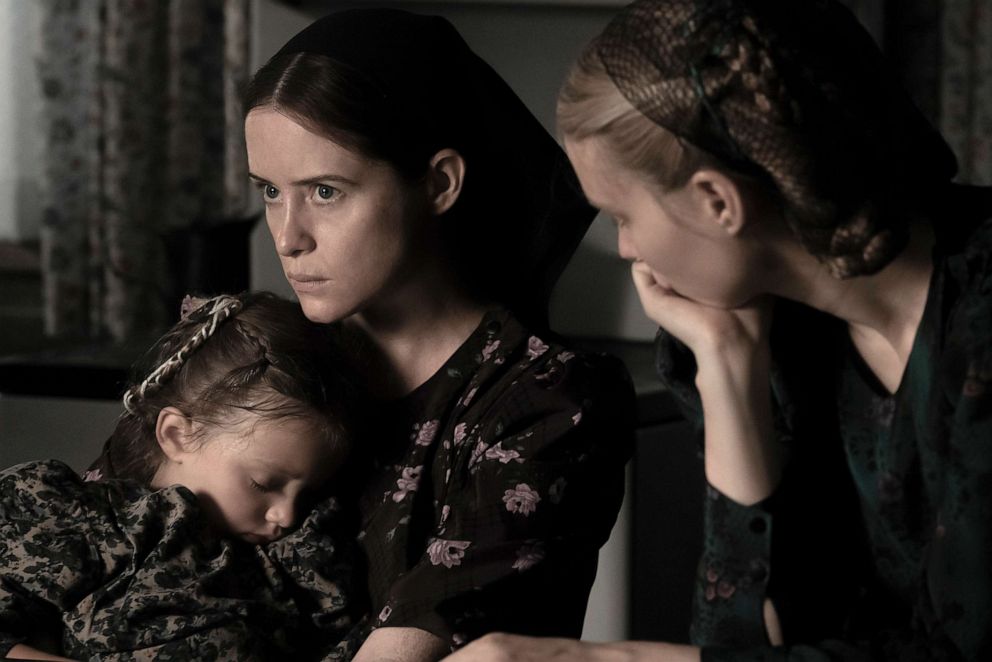 SURPRISE: Stephanie Hsu ("Everything Everywhere All at Once")
Insiders believed that Jamie Lee Curtis would be the only supporting actress to land a nomination for "Everything Everywhere All at Once." Hsu missed a nomination from the ridiculous Golden Globe voters. But Oscar redeemed itself by putting the 32-year-old in the running in the pivotal role of Michelle Yeoh's unhappy daughter who spins into another universe to become a supervillain named Jobu. Nothing less than The New York Times has tagged Hsu as the dark horse in this Oscar race.
BEST SUPPORTING ACTOR
SNUB: Paul Dano ("The Fabelmans") and Brad Pitt ("Babylon")
The skinny is that Dano's role as the father of the Steven Spielberg character in "The Fabelmans" is too quiet to compete with the showier turns delivered by his nominated co-stars Judd Hirsch and Michelle Williams. I'm not buying it. Isn't the actors branch of the academy which picks the nominees supposed to see the value of subtlety and nuance in a performance? Guess not. Or they would have nominated Pitt for his finespun emotion in "Babylon."
SURPRISE: Brian Tyree Henry ("Causeway")
In a year where Angela Bassett is the only Black actor touted to win an acting Oscar, Henry joins the race for stealing scenes from Oscar winner Jennifer Lawrence as a fellow PTSD sufferer nursing physical and psychological wounds. Henry is the real deal.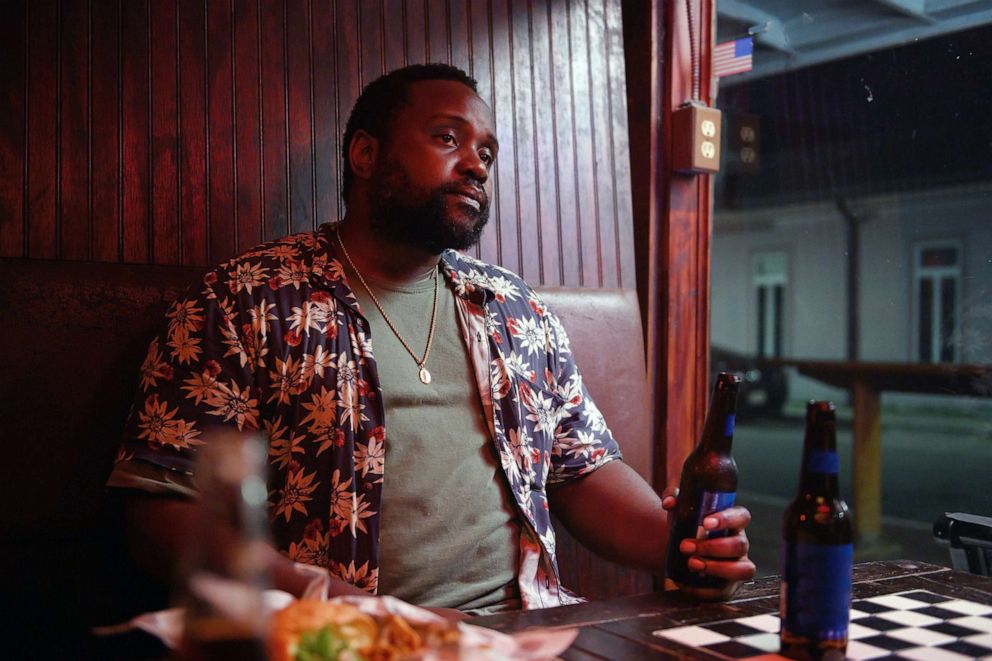 BEST SONG
Snub: Taylor Swift for "Carolina" from "Where the Crawdads Sing"
Swifties unite in protest. First the academy ignores Swift's keen directorial work on the short film "All Too Well," then the tone-deaf music branch fails to nominate her song from "Where the Crawdads Sing," which proved to be the best thing about the pallid, pitiful screen adaptation of the 2018 Delia Owens bestseller about a young girl forced to raise herself in the North Carolina marshes. Swift found a haunting, folklore quality in such "Carolina" lyrics as "Lost I was born / lonesome I came / Lonesome I'll always stay." Tay-Tay is sure lonesome in the best song category. Shake it off? Not likely.
Surprise: Sofia Carson for "Applause" from "Tell It Like a Woman"
Ever heard of this song that Swift got snubbed for? Me neither.
But it's the 14th Oscar nod for songwriter Diane Warren, so maybe the nomination was automatic. The academy didn't ignore all the big-name music stars, finding room for Rihanna's "Lift Me Up" from "Black Panther: Wakanda Forever" and Lady Gaga's "Hold My Hand" from "Top Gun: Maverick." It's ironic that that "Naatu Naatu" -- the probable winner in this category -- comes from India's blockbuster epic "RRR," which translates as "Rise Roar Revolt." Swifties can sure get behind that. Let the games begin.