Pamela Anderson talks Broadway debut in 'Chicago'
Pamela Anderson brought not one, but two dates to the premiere of her new documentary, "Pamela, a love story": her two sons.
The "Baywatch" alum was flanked by sons Brandon Thomas Lee, 26, and Dylan Jagger Lee, 25, both of whom she shares with ex-husband Tommy Lee, at the Netflix doc's premiere Jan. 30 in Hollywood.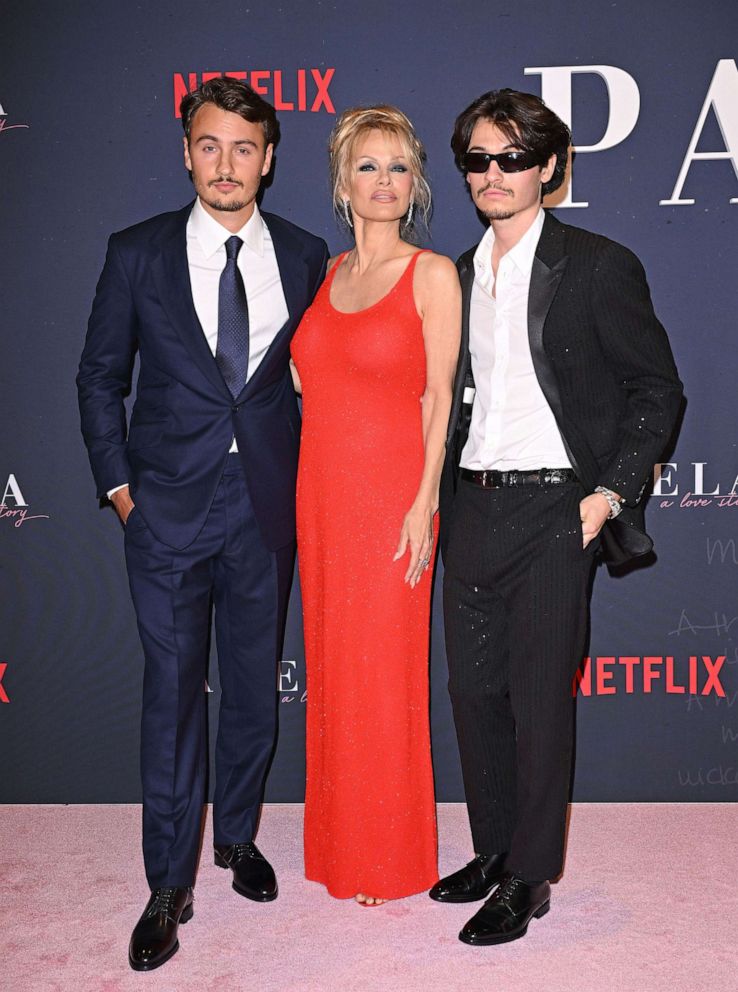 "Pamela, a love story," directed by Ryan White, is described as an "intimate and humanizing portrait of one of the world's most famous blonde bombshells," following "the trajectory of Anderson's life and career from small town girl to international sex symbol, actress, activist and doting mother."
Anderson, 55, wrote about the documentary in a handwritten note shared March 2. "My life / A thousand imperfections / A million misperceptions / wicked, wild and lost / Nothing to live up to / I can only surprise you / Not a victim, but a survivor / & Alive to tell the real story," she penned.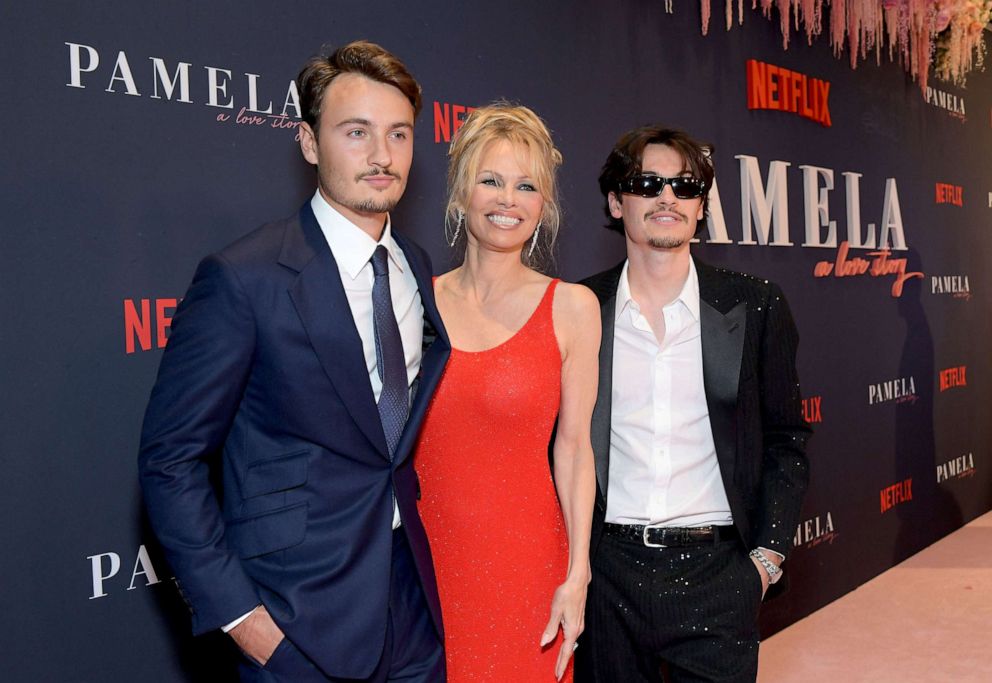 The doc covers her whirlwind romance with Lee, the drummer for rock band Mötley Crüe, and their leaked sex tape from the '90s, as well as how she was affected by that chapter of her life.
"I wanna take control of the narrative for the first time," Anderson says in the trailer. "I had to make a career out of the pieces left. But I'm not the damsel in distress."
"Pamela, a love story," is now streaming on Netflix.