Patrick Dempsey is making "Enchanted" fans' wish come true by returning alongside Amy Adams in the highly anticipated sequel, "Disenchanted."
The "Grey's Anatomy" alum, who played Robert in the original movie, showed off a script for the upcoming Disney+ film Thursday on "Good Morning America" and shared that he's looking forward to revisiting that fairy tale-inspired world.
"I just got this script for the second movie, and then I'm starting to go through and get notes together," Dempsey, 55, told "GMA," adding that there's talk of "Disenchanted" starting to shoot in the spring.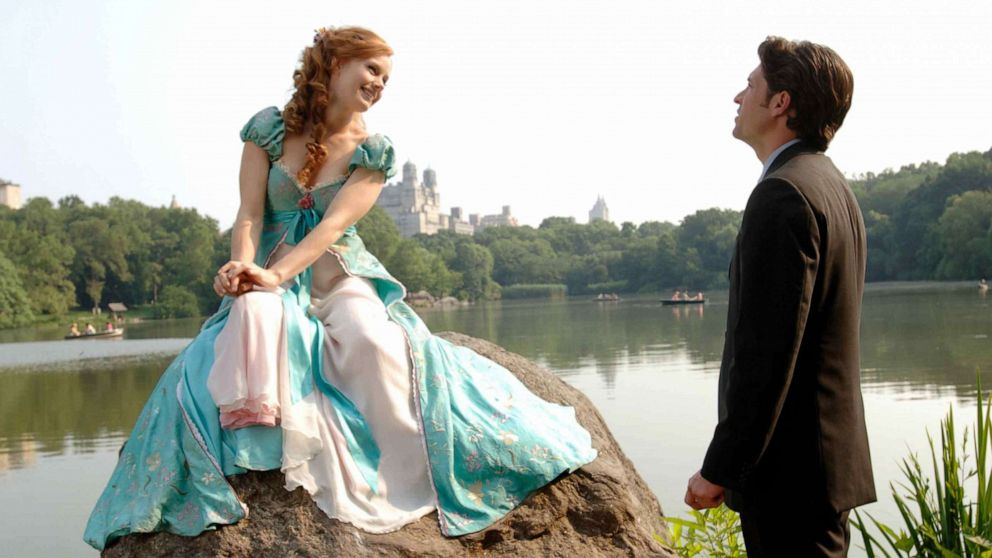 Dempsey also gushed about Adams, recalling how "amazing" she was as in the film and how "excited" he is to star alongside her once more.
"Enchanted," released in 2007, starred Adams as Giselle, a young woman living in a cartoon world who dreams of finding her happily ever after and is transported to New York City as a live-action version of herself. Dempsey plays Robert.
In the film, Adams and Dempsey are joined by James Marsden as Prince Edward, Susan Sarandon as Queen Narissa and Idina Menzel as Nancy, among others. Julie Andrews narrated the movie, which was nominated for three Academy Awards.
News of the sequel was revealed at Disney's Investor Day presentation last month that "Disenchanted" would stream exclusively on Disney+ and that Adams was involved. A premiere date has yet to be announced.
Dempsey, who surprised fans by returning to "Grey's Anatomy" this season as Dr. Derek Shepherd, aka "McDreamy," and appearing in scenes with Ellen Pompeo's Meredith Grey.
"It was very healing for all of us and very inspiring," he said of the experience. "It really felt great to see everybody, to work together again and do it in this way was really unusual and unexpected."
Dempsey -- who confirmed he will appear again later this season, added, "And the fact that we pulled it off and no one knew that that was going to happen was really quite exciting, especially."
As for what it's like to have played so many recognizable roles in his career, the actor, who is also a race car driver, said having people recognize him has its benefits.
"Everyone's really familiar with you," he explained. "It's like living in a small town because everybody knows you. You don't necessarily know them, but they come up to you with such warmth and with great memory."
Disney is the parent company of ABC News and "Good Morning America."