Prince Harry and Meghan Markle rounded out their stay in Fiji on their royal tour Down Under with a "mini-moon" at an exclusive resort.
Harry, 34, and Meghan, 37, enjoyed a one-night stay at the Vatuvara Private Islands Resort on Kaibu Island. The couple is expecting their first child next year.
The resort features three all-inclusive private villas, which feature an infinity edge pool and private beach access, according to the resort's website. The resort is described as offering "conscientious luxury to the discerning traveler."
After their getaway, Harry and Meghan, in a green Jason Wu dress, arrived at Nadi Airport, where they unveiled a new statue commemorating Sergeant Talaiasi Labalaba, a British-Fijian soldier who lost his life in battle.
They then flew to Tonga, where they were met by Princess Angelika Latufuipeka and received a welcome like no other.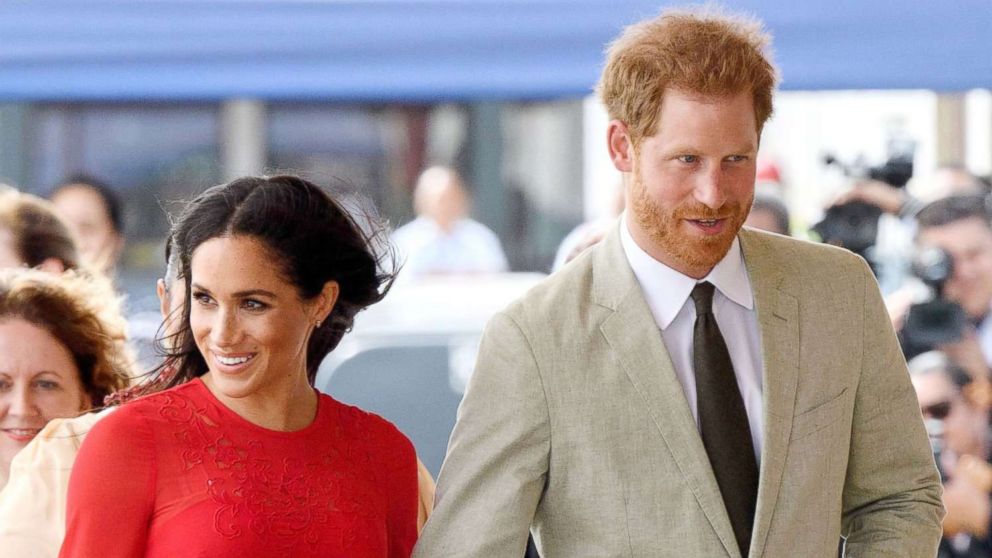 (MORE: Prince Harry, Meghan Markle dazzle at state dinner in Fiji)
Harry and Meghan, wearing a dress by Self Portrait in Tongan red, were greeted by the cheers of thousands of school children who lined the route from the airport.
While in Tonga, the Duke and Duchess of Sussex traced the footsteps of Queen Elizabeth who, with Prince Philip, has made three visits to Tonga.
The king and queen of Tonga, King Tupou VI and Queen Nanasipau'u, hosted Meghan and Harry at an official dinner, where Harry gave a speech that included a message from Queen Elizabeth.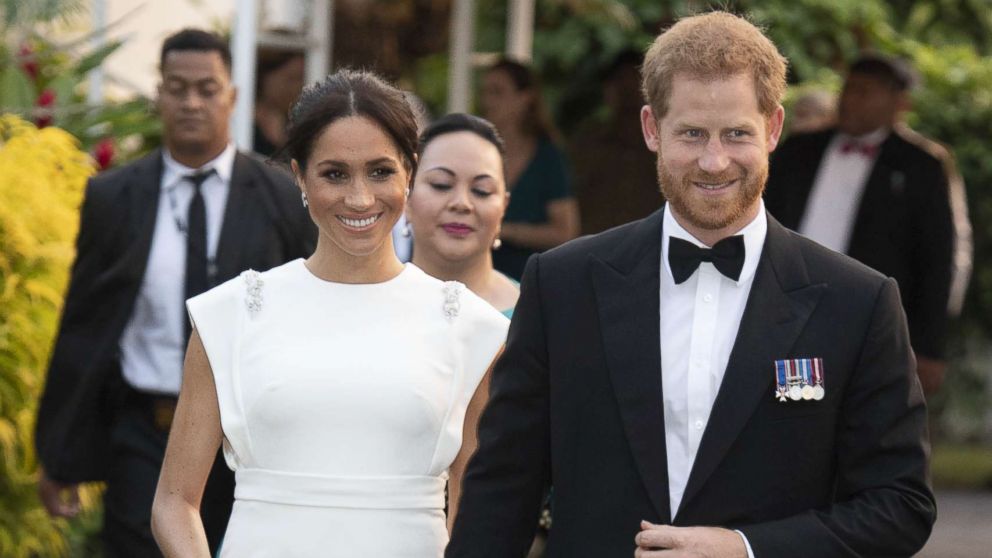 "Your Majesties, it gives me great pleasure that my grandson and his wife are visiting The Kingdom of Tonga," Harry said on behalf of his grandmother.
(MORE: Meghan Markle fights for girls' access to education in Fiji)
Meghan and Harry and the dinner's guests were also treated to traditional Tongan entertainment.
Meghan wore a white gown by Theia that she accented with a Givenchy clutch and a piece of Prince Harry's history, an aquamarine ring from the collection of Harry's mother, the late Princess Diana. Harry gave the ring to Meghan when they wed in May and Meghan wore the ring to their evening wedding reception.