Meghan Markle, the Duchess of Sussex, announced two new grants to help support access to higher education for women in rural Fiji today, and touted the importance of equal access to education for women.
Meghan, 37, gave a speech during her visit to the University of the South Pacific in Suva, Fiji, today, where she touched upon how much her college degree meant to her, and how she was only able to afford higher education through "scholarships, financial aid programs and work-study."
"I am also fully aware of the challenges of being able to afford this level of schooling for many people around the world -- myself included," she said. "It was through scholarships, financial aid programs and work-study where my earnings from a job on campus went directly towards my tuition - that I was able to attend university. And, without question, it was worth every effort."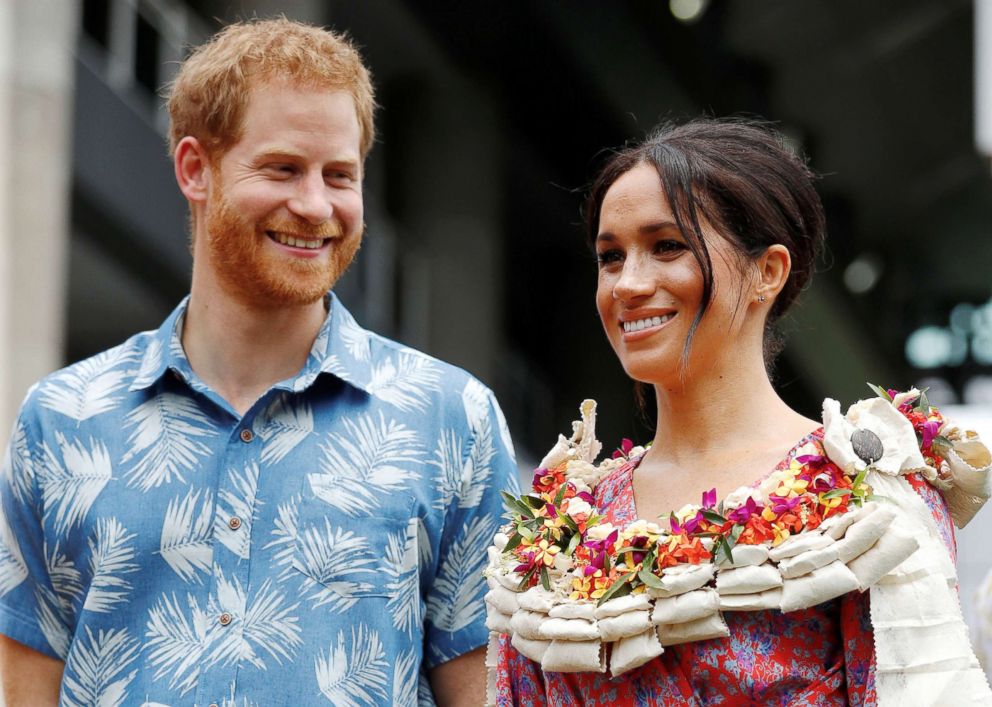 (MORE: These are the flats Meghan Markle has been wearing nearly every day in Australia)
"Everyone should be afforded the opportunity to receive the education they want, but more importantly the education they have the right to receive," said Meghan, a graduate of Northwestern University. "And for women and girls in developing countries, this is vital."
She continued: "Providing them with access to education is the key to economic and social development. Because when girls are given the right tools to succeed, they can create incredible futures, not only for themselves but also for those around them."
(MORE: Prince Harry reveals he hopes the royal baby is a girl)
The Duchess of Sussex went on to announce two new grants that will be awarded to the Fiji National University and the University of the South Pacific, which specifically is meant for "allowing each of them to run workshops which empower their female staff."
Advocating for women's rights and equality has been a focal point of Meghan's humanitarian work, and many predict will continue to be a key issue she fights for as a member of the royal family.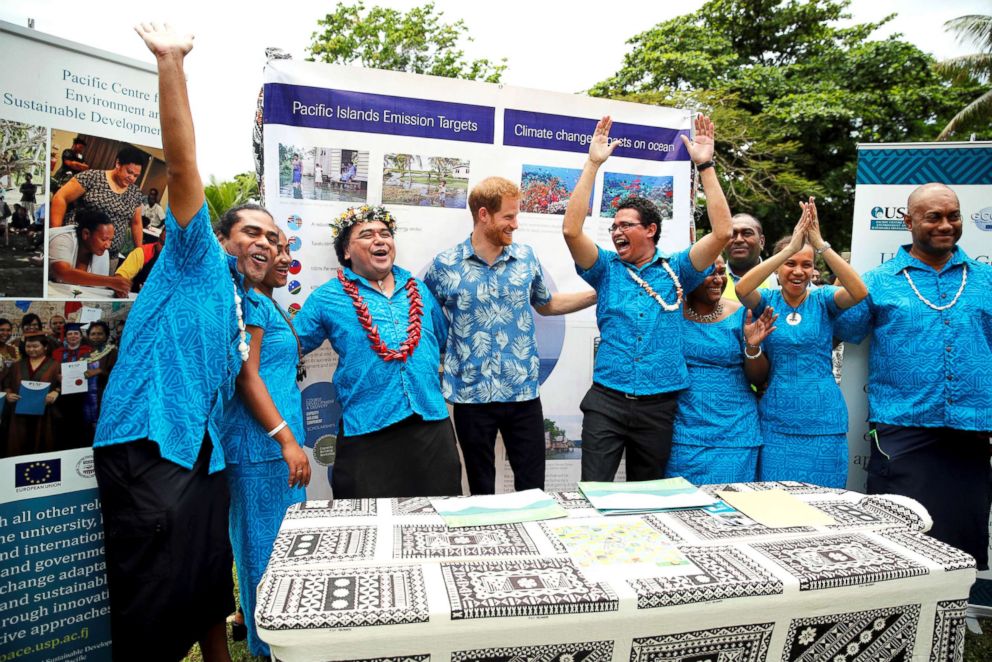 During the same day of their Down Under tour, Prince Harry, 34, visited the National War Memorial -- which commemorates both Fijian and British troops -- and met with Fijian war veterans.
The Duke of Sussex laid a wreath at the memorial.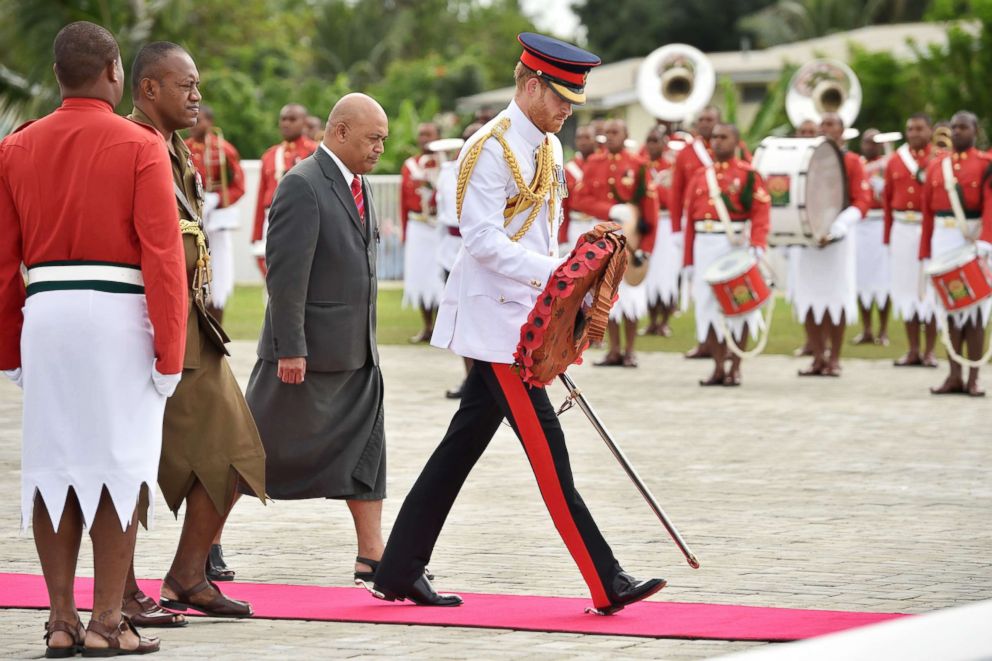 There remains a close tie between the British Military and Fiji, according to Kensington Palace, with over 1,000 active Fijian servicemen and women currently serving in the British Army.