Prince Harry and Meghan announce son's name: Archie Harrison Mountbatten-Windsor
Some of happiest moments of Prince Harry and Meghan's bombshell interview with Oprah Winfrey Sunday night came when the couple spoke about Archie, their nearly 2-year-old son.
When asked by Winfrey what he cherishes in his new life in California after stepping down with Meghan as senior working members of Britain's royal family, Harry spoke immediately about his son.
"I guess the highlight for me is sticking him on the back of the bicycle in his little baby seat, and taking him on these bike rides, something which I never was able to do when I was young," Harry said. "I can see him on the back, and he's got his arms out and he's like, 'Wooh,' chatting, chatting, chatting, going, 'palm tree,' 'house,' all this sort of stuff."
"And I do, I think to myself, wow," said Harry, who added he also loves going on hikes and going to the beach with Archie, Meghan and their dogs.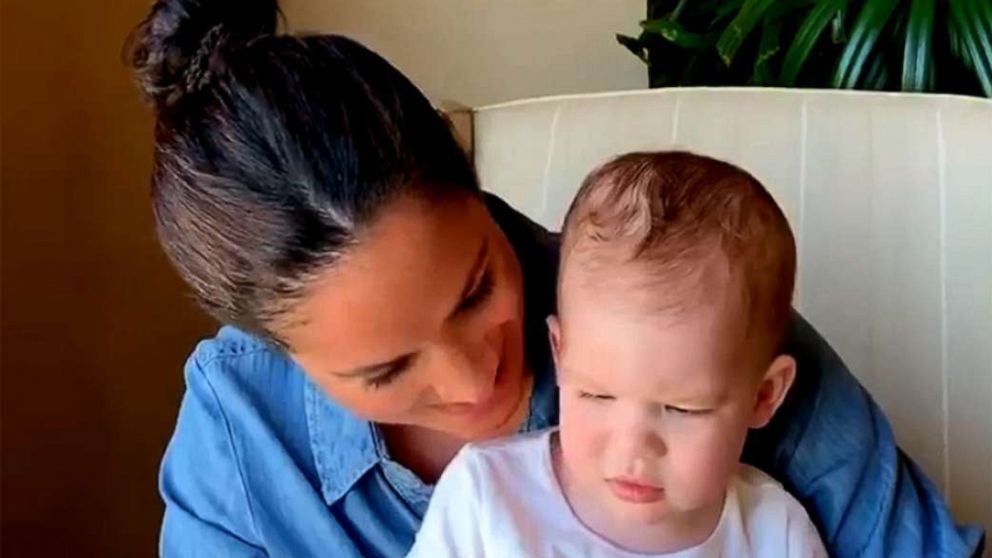 Both Harry and Meghan revealed Archie, who will turn 2 in May, is "on a roll" with his vocabulary, most recently saying "hydrate" and telling visitors to the family's Santa Barbara-area home to "drive safe."
"Whenever anyone leaves the house, he's like, 'Drive safe,'" said Harry.
The Sussexes shared with Winfrey what appears to be family footage of Archie playing on the beach with his parents.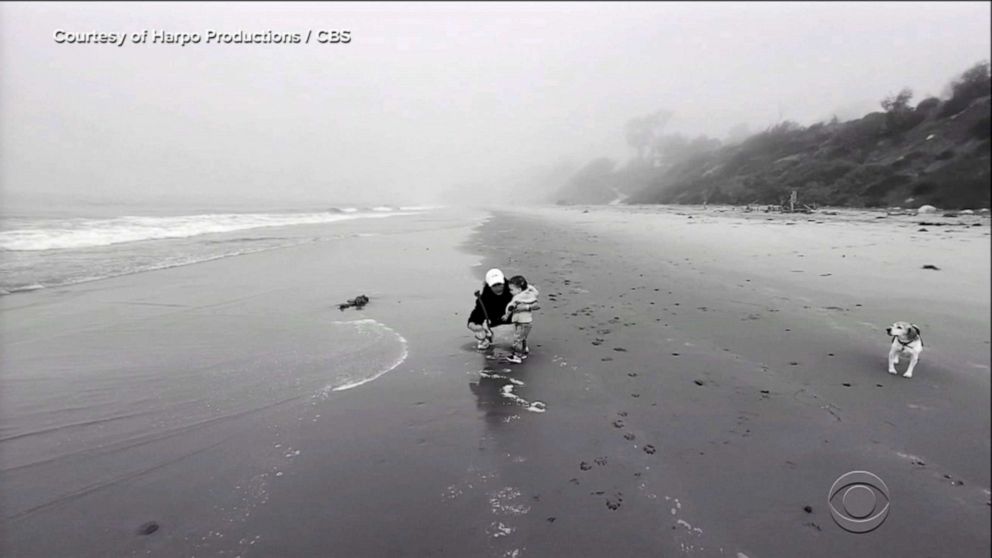 They also revealed Sunday night that Archie will be a big brother to a sister, telling Winfrey that they are expecting a baby girl.
"Amazing. Just grateful," Harry said of his own reaction. "To have any child, any one or any two, would have been amazing, but to have a boy and then a girl, I mean, what more can you ask for?"
"Now we've got our family," he said. "We've got, you know, the four of us and our two dogs."
At another point in the interview, Meghan, who now lives closer to her own mom in California, said the "the most important title I will ever have is mom."
At the family's multi-million dollar home in California, Archie is known to have an outdoor playhouse that was the setting for the family's Christmas card last year.
We now know that Archie also has a chicken coop on his family's property that is named after him.
Winfrey and Harry and Meghan filmed inside the coop, which hosts a sign that reads, "Archie's Chick Inn — established 2021."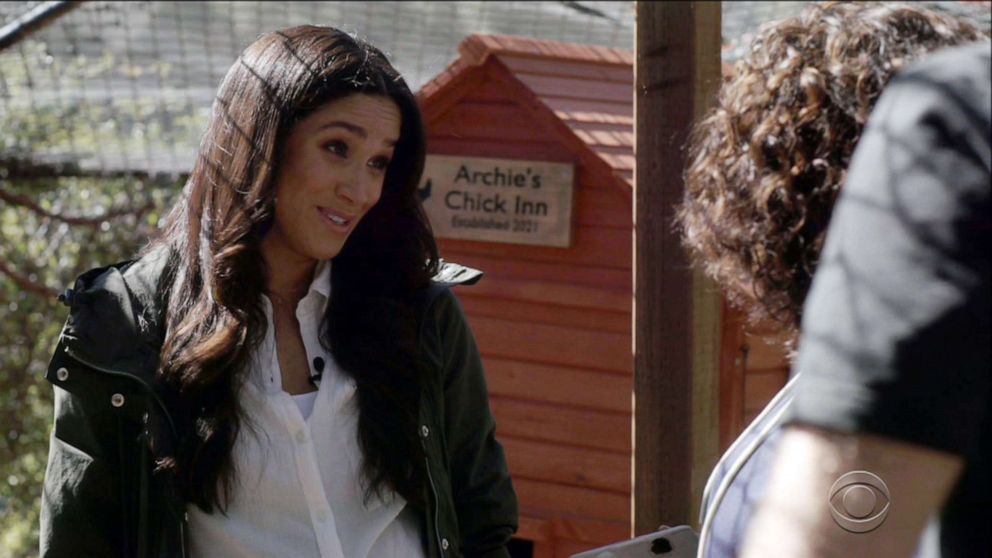 The couple recently rescued the hens from a factory farm, according to Meghan, whose said her dog Gus was rescued from a kill shelter. "I just love rescuing," Meghan said.
Meghan also said she is enjoying "being able to live authentically" on their own in California.
"Like this kind of stuff that's so, it's so basic but it's really fulfilling," she said of working in the chicken coop. "Just getting down to basics."