Prince Harry pays tribute to vets at Stand Up for Heroes after handing out supplies in Los Angeles
Prince Harry, Tiffany Haddish and more 'Stand Up for Heroes'
Prince Harry honored veterans and their families Wednesday evening and opened up about the impact the military has had on his own life.
During the first-ever virtual Stand Up for Heroes event for veterans, presented by the Bob Woodruff Foundation and the New York Comedy Festival, the Duke of Sussex delivered a special message for those who have served.
"I wanted to honor the legacy of these men and women who have given up so much," said Harry. "From time with family to birthdays missed and even births missed; some lost their limbs and others lost their lives. It's for that reason that I created the Invictus Games -- to give injured servicemen and women a platform to excel and reaffirm their values of resilience, of community and strength, which are inherent in each and every one of us."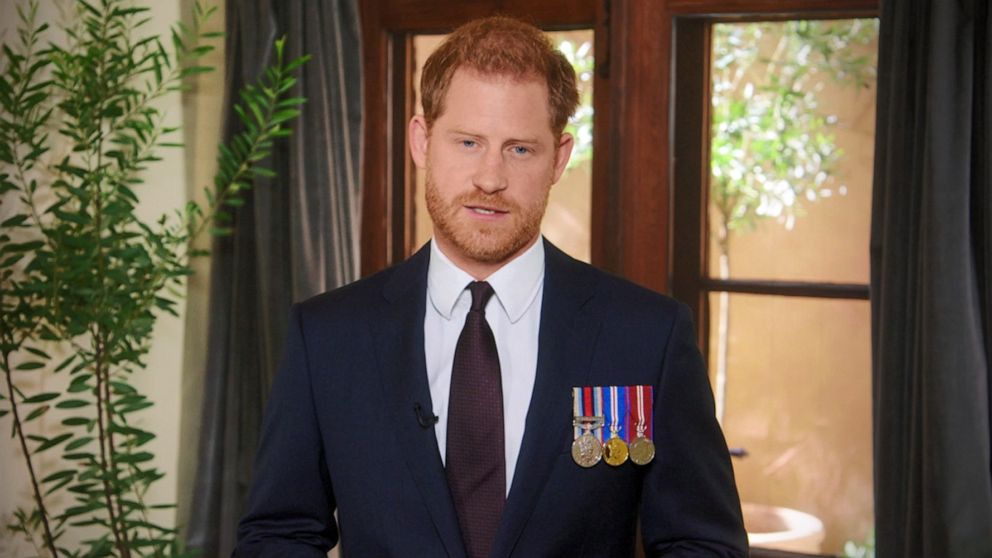 Harry, who served in the British Army for 10 years and had two tours in Afghanistan, was inspired to create the Invictus Games and its international foundation when he ended his service, in order to support the recovery and rehabilitation of veterans that were wounded, injured or sick from their time in the military.
"The experience changed my life forever and for the better," Prince Harry said of the time he served in the military. "It changed how I viewed sacrifice and service. I was born into a line of duty, but it was during my decade in the army that I committed to a life of service."
"My experience in the military made me who I am today -- and it also connected me with some of the strongest, funniest, and most memorable people I've ever met," he added. "Once we join this team, we are always part of this team. Once we've served, we are always serving, and proudly so."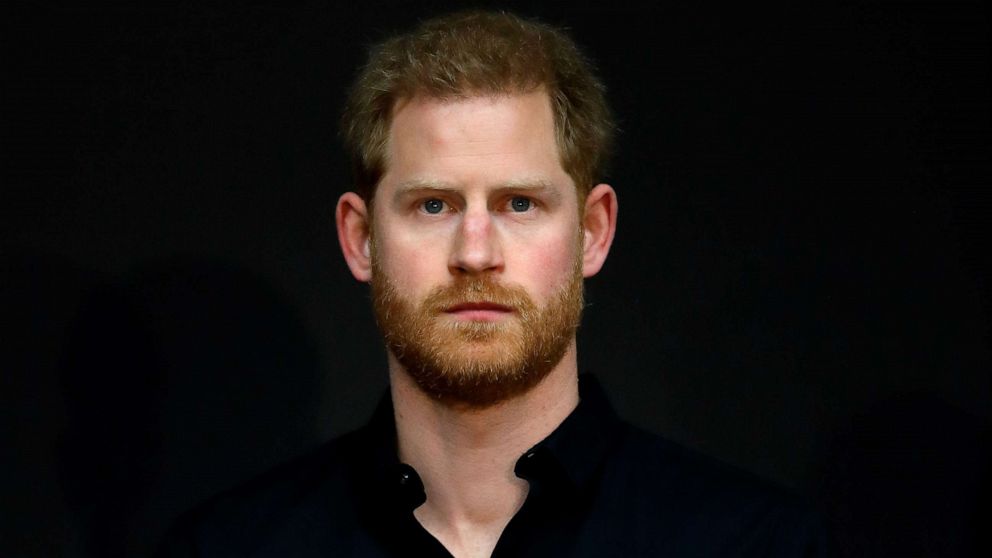 To commemorate Veterans Day in the U.S. last week, Harry, who relocated to Los Angeles earlier this year with his wife, Meghan, quietly volunteered with the Walker Family Events Foundation to help distribute meal kits to families in Los Angeles as part of their weekly Operation Nourish program.
"As far as I see it, service is what happens in the quiet and in the chaos," said Harry during the Stand Up For Heroes event. "It's what happens when people aren't looking and it's how we take care of each other every single day."