Prince Harry followed in the footsteps of his mom, the late Princess Diana, Friday, visiting the southern African nation of Angola to put a spotlight on de-mining.
The Duke of Sussex, 35, walked the same path in Huambo that Princess Diana was photographed walking in 1997, when she turned the clearing of landmines into a humanitarian issue.
Diana wore a flak jacket and protective mask while visiting the area, which at the time was an active landmine minefield.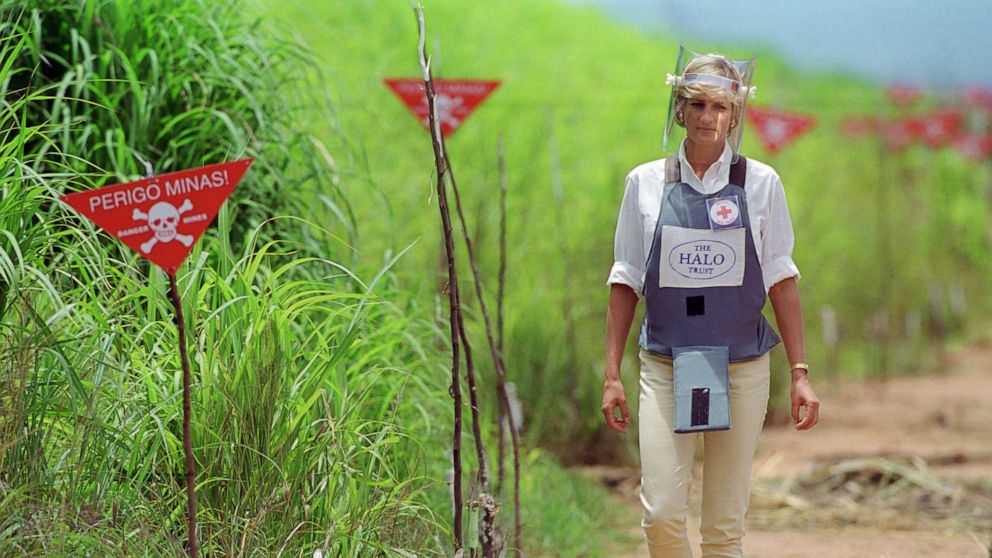 Harry poignantly walked down the street Friday with no protective gear and looked at the schools, businesses and homes that now fill the busy area.
"It has been quite emotional retracing my mother's steps along this street 22 years on," Harry said. "And to see the transformation that has taken place, from an unsafe and desolate area into a vibrant community of local businesses and colleges."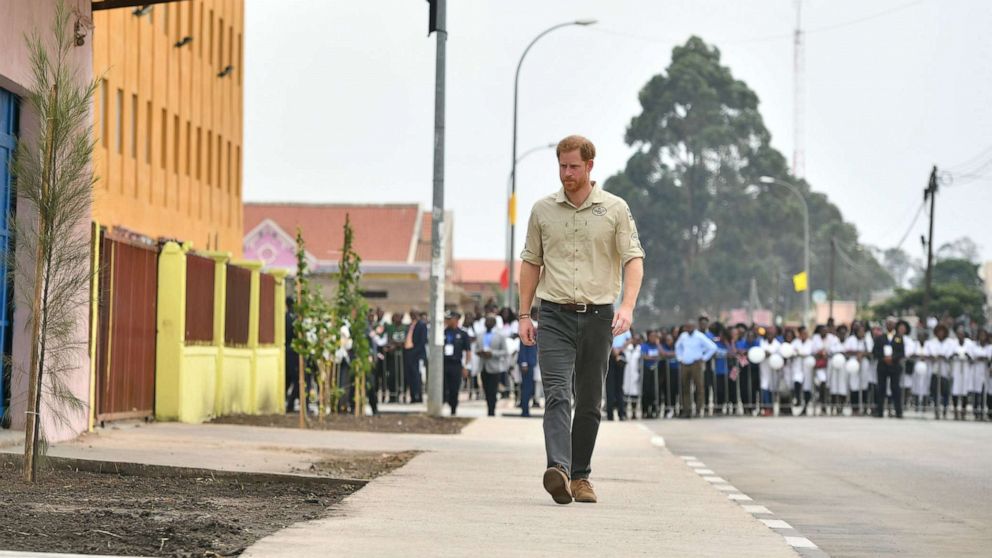 "The work of de-mining is dangerous, expensive and laborious and I have the upmost admiration and respect for all who do this hazardous work and risk their lives in service to their country," he said. "I am incredibly proud, as a I know my mother would have been, with the role that the united Kingdom has played in this transformation."
Angola is still home to hundreds of thousands of landmines, according to Halo Trust, the U.K. charity that hosted both Diana and Harry in Angola and is working with the Angolan government to make the country landmine free by 2025.
One man who lost his leg to a landmine in the country in 2002 told ABC News that Harry coming to Angola gives him hope.
Local organizations said they hope Harry's visit to Angola is a "seismic shift" like Diana's visit was in showing the world how common and threatening landmines still are.
When he arrived in Huambo, Harry was greeted by the same official, Gov. Joana Lina, who was the official host for Princess Diana's visit.
He also visited the Huambo Orthopaedic Centre to dedicate it in the name of his mom, who also visited in 1997.
Hundreds of kids lined up to wait for Harry and then ran after his motorcade when he left, yelling, "We wanna see the prince. We wanna see the prince."
Harry started his day in Angola by visiting working de-mining field in Dirico after spending the night at a de-mining camp funded by Halo Trust.
"Landmines are an unhealed scar of war," he said in Dirico, where he detonated a mine and unveiled an initiative to clear 153 minefields in two of Angola's national parks. "By clearing the landmines, we can help this community find peace, and with peace comes opportunity."
Harry, the youngest of Diana's two sons, left his wife, Duchess Meghan, and their infant son, Archie, in Cape Town, South Africa, to take this trip to retrace his mom's path in Angola.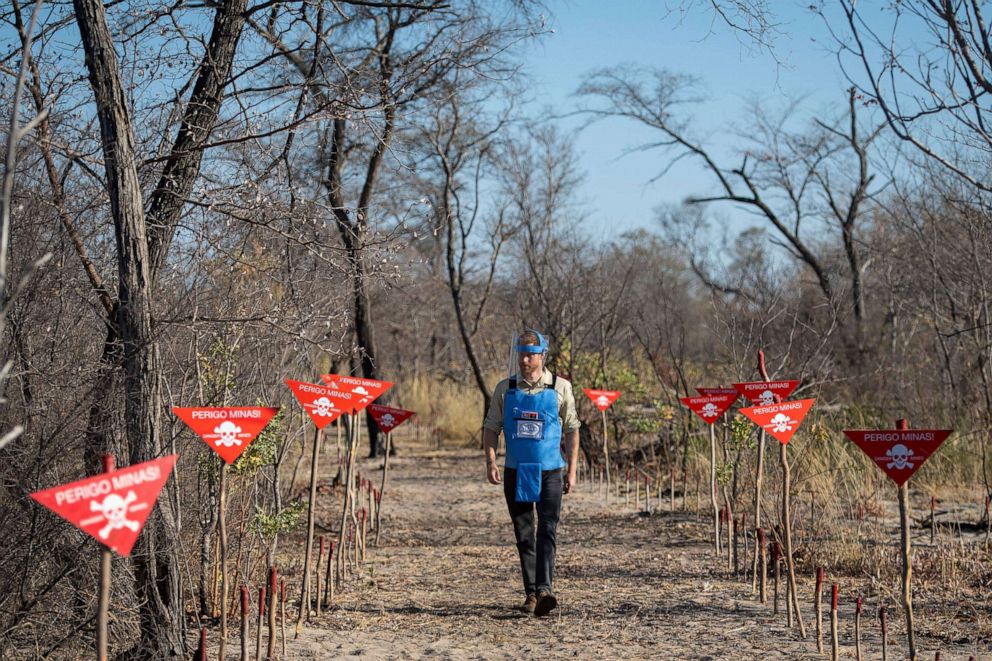 He spoke on Thursday in Botswana about what an attachment he feels to Africa, in part because of his mom's death when he was just 12.
"I came here in [19]97, 98, straight after my mum died," he said. "It was a nice place to get away from it all, but now I feel deeply connected to this place, and to Africa."