Aunt Jemima brand to be renamed
Marcus Ingram/Getty Images, FILE
Following HBO Max's decision to temporarily pull the 1939 film "Gone with the Wind" following an op-ed from "12 Years A Slave" screenwriter John Ridley, the streaming service will re-release the film with a special disclaimer of its depiction of slavery.
At least one actress, though, believes the film should stay, well, gone.
Queen Latifah, speaking with The Associated Press, said the movie doesn't deserve a second chance.
"Let 'Gone With the Wind' be gone with the wind," the 50-year-old remarked, before turning her ire on the treatment of Hattie McDaniel, who played Mammy.
McDaniel was the first African American to be nominated for and win an Academy Award, winning best supporting actress.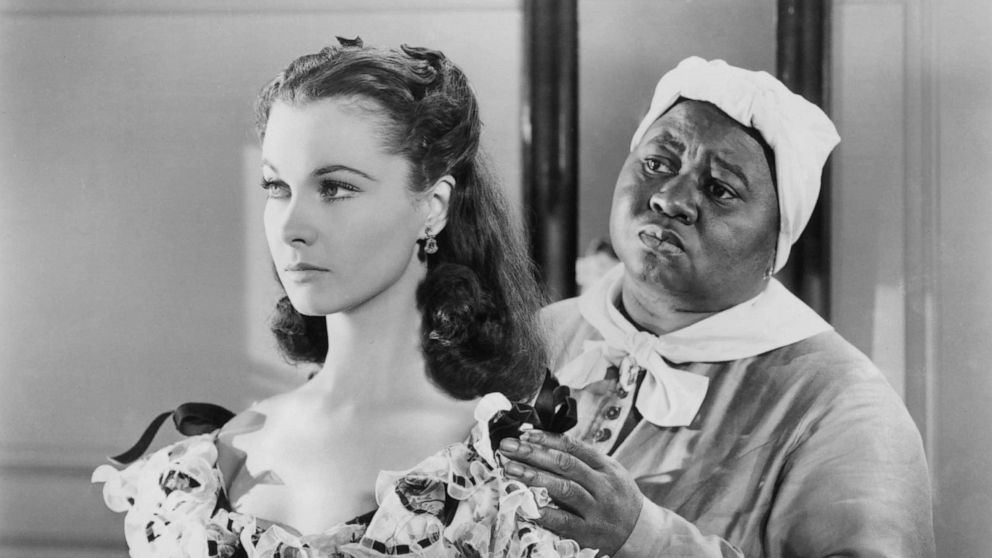 While it was a historic moment, Latifah said people need to be aware of McDaniel's experience at the Academy Awards.
"They didn't even let her in the theater until right before she got that award," the "Girls Trip" star explained, pointing out that segregation prevented McDaniel from celebrating.
"Someone came outside and brought her into the auditorium. She wasn't even allowed to sit in there," said Latifah, angry that McDaniel was also censored. "And then she had to read a speech that was written by a studio. You know that's not what the hell she wanted to say."
Latifah added that winning an Oscar didn't change McDaniel's life.
"Then after that, all she could do was play the same kinds of roles," she maintained, adding that McDaniel's struggles are similar to those faced by many present-day black actors and actresses.
"So the opportunities at that time and the way that those in power in that business were relegating us and marginalizing us and not allowing us to grow and thrive after that was just terrible," Latifah concluded.
HBO Max hasn't announced when "Gone with the Wind" will return to its catalog.