Actress Rachel Brosnahan is remembering her aunt Kate Spade five years after her death.
In a moving Instagram post she shared of a photo of her when she was a baby with Spade, the "Marvelous Mrs. Maisel" star reflected on her aunt's memory and how she stayed with her in New York City when Brosnahan starred on Broadway in the 2013 revival of "The Big Knife."
"Can't believe it's been 5 years," Brosnahan began. "I've been thinking about Katy a lot lately because 10 years ago, when I was making my Broadway debut, she let me crash in their extra bedroom while I figured out my living situation."
"She included me in family dinners every night while we were in rehearsals and would keep extra food for me in the fridge for when I came home from tech and previews," she continued. "She would always ask about the play and came with bells on (and the most fabulous outfit) to our opening night. She told me she sobbed through the bows because she was proud."
"She loved so hard she was often moved to tears, and laughter that moved through her entire body and joy that radiated out of her pores," Brosnahan added. "She spread stardust over everyone she came into contact with. I was lucky to be in her orbit."
Brosnahan, who is back on Broadway in "The Sig in Sidney Brustein's Window" alongside Oscar Isaac, ended her post by saying being in New York is strange without Spade.
"It's strange to be in New York without her," she said. "It's strange to be back on stage without her. But also, she's still here."
Spade, the fashion designer who co-founded and co-owned the designer brand Kate Spade New York, died by suicide on June 5, 2018.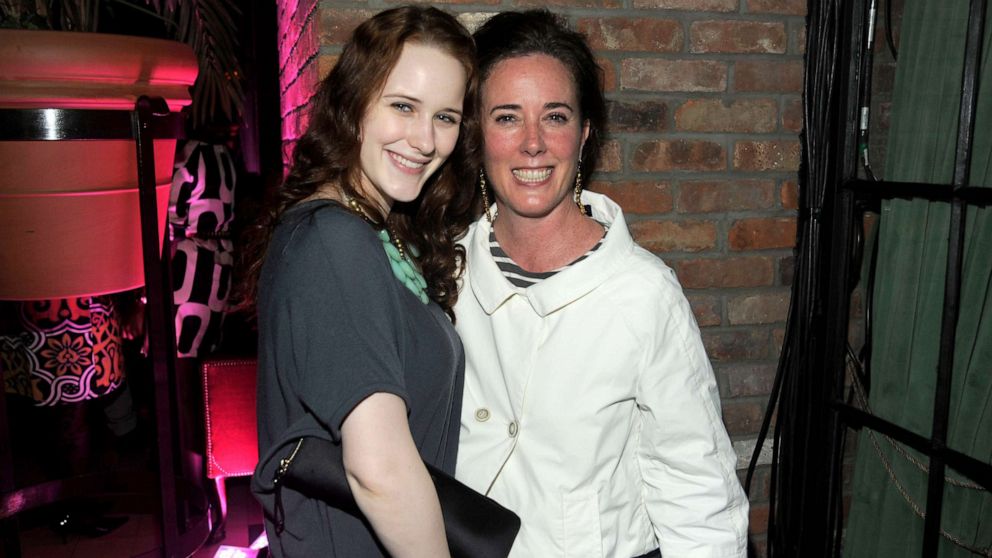 After her death, Brosnahan has shared multiple tributes to her aunt on social media. Shortly after Spade's death, she shared a video on Instagram of her aunt dancing and wrote in the caption, "Knowing Katy, this is how she would want to be remembered."
In 2019, Brosnahan starred in the campaign for France Valentine, a fashion label Spade co-founded before her death.
If you or someone you know is in crisis, call the National Suicide Prevention Lifeline at 1-800-273-TALK (8255) or contact the Crisis Text Line by texting HOME to 741741. You can reach Trans Lifeline at 877-565-8860 (U.S.) or 877-330-6366 (Canada) and The Trevor Project at 866-488-7386.