Reese Witherspoon calls throwing ice cream at 'Big Little Lies' co-star Meryl Streep 'one of the top moments of my entire career'
Reese Witherspoon talks new book, throwing ice cream at Meryl Streep
Stefanie Keenan/Getty Images
Reese Witherspoon is an Oscar, Emmy and Golden Globe winner, a producer with more than two dozen projects in the works and now the author of the new book, "Whiskey in a Teacup."
She can also claim in her career accolades throwing an ice cream cone at Meryl Streep.
"I think it's like one of the top moments of my entire career, for real," Witherspoon said Monday on "Good Morning America," describing the scene she shot for the second season of "Big Little Lies."
"And I hit her, like I nailed it," Witherspoon said.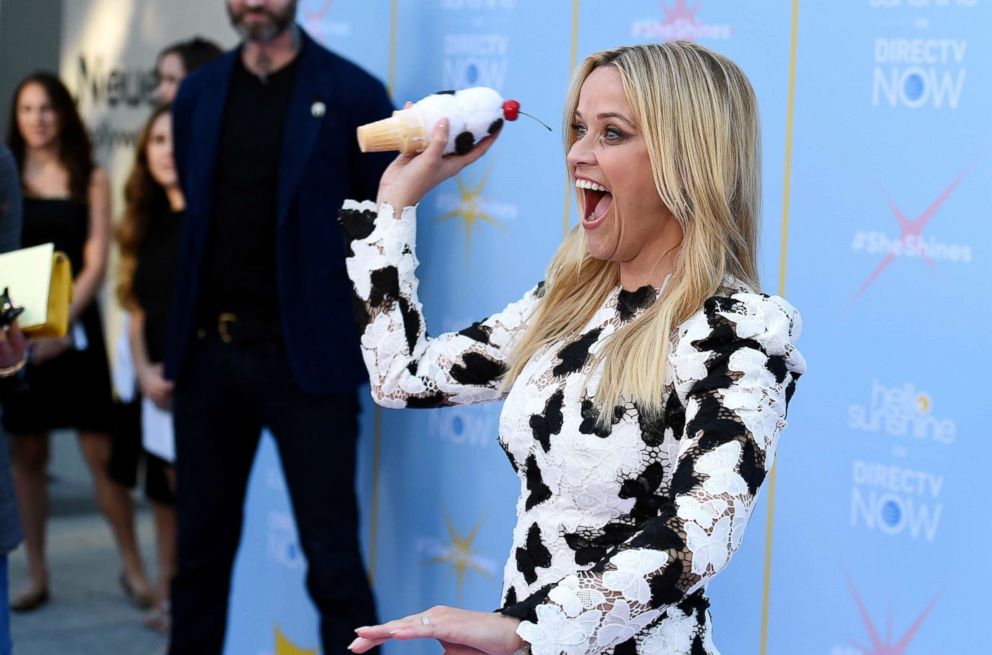 Witherspoon, who produces as well as stars in "Big Little Lies," revealed the second season of the hit HBO show is based on a "follow-up novella" that author Liane Moriarty wrote to her 2014 book that Witherspoon and Nicole Kidman brought to TV.
"We were all just so excited," Witherspoon said, referring to her co-stars, who include Zoe Kravitz and Laura Dern in addition to Kidman and Streep. "I think you can tell when you watch the show that we just deeply love each other and we were having a lot of fun."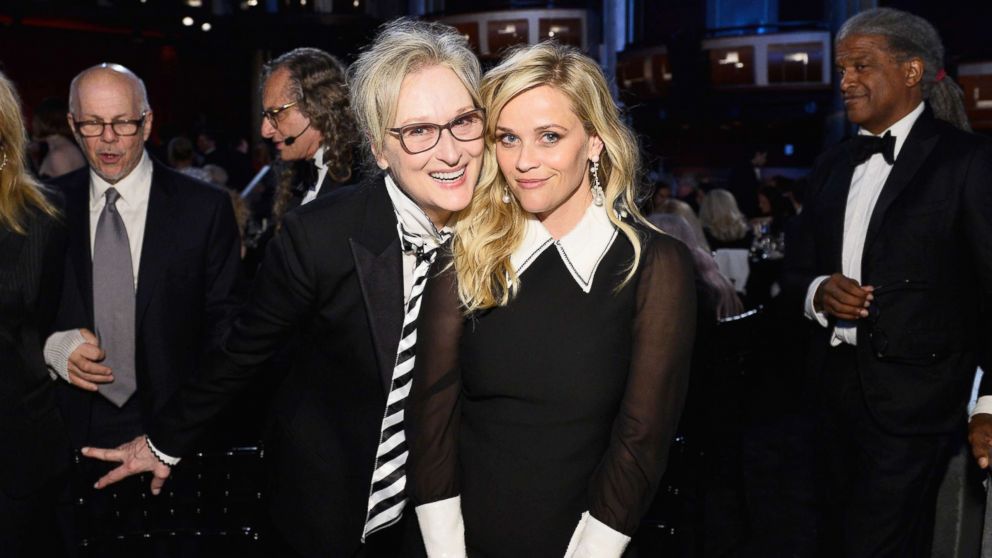 Witherspoon is also gearing up for a major return to the big screen as Elle Woods in "Legally Blonde 3."
"They approached me with the idea, of like this was this empowered moment, a feminist moment back in the early 2000s, and wouldn't it be interesting to revisit her as she's turning 40 and see what challenges she's facing," she said of returning as Elle, who famously went to Harvard Law in the first "Legally Blonde."
She added, "It's a really good idea."
Witherspoon's book, "Whiskey in a Teacup: What Growing up in the South Taught Me About Life, Love and Baking Biscuits," is based on the Tennessee native's Southern roots.
"My grandmother used to say that Southern women are kind of like whiskey in a teacup, they're sort of beautiful and put together and ornamental on the outside but they're really strong and fiery on the inside," she explained. "And that's true."
Witherspoon recalled a childhood of learning to cook from her grandmother and helping her grandfather distribute vegetables from their family garden to neighbors.
"I just learned a lot about how to be part of a community and part of a family from my grandparents, who were just the biggest influence in my life," said Witherspoon, whose lifestyle brand, Draper James, is named after her grandmother, Dorothea Draper, and her grandfather, William James Witherspoon. "I think a lot of people can relate to that."
Witherspoon, a mom of three, said her hope for the book is that it helps remind people of the community around them in the midst of "all the divisiveness" in the world today.
"I think it's important, particularly as the holidays approach, to really remember how important it is to spend time with family and friends," she said. "It's important that we remember why we are all connected and why we are all part of this community together and we have to raise each other up and we have to take care of each other."
Career advice Witherspoon learned from 'The Rock'
Witherspoon, who recently launched her own media brand, Hello Sunshine, also answered questions from "GMA" viewers about their careers.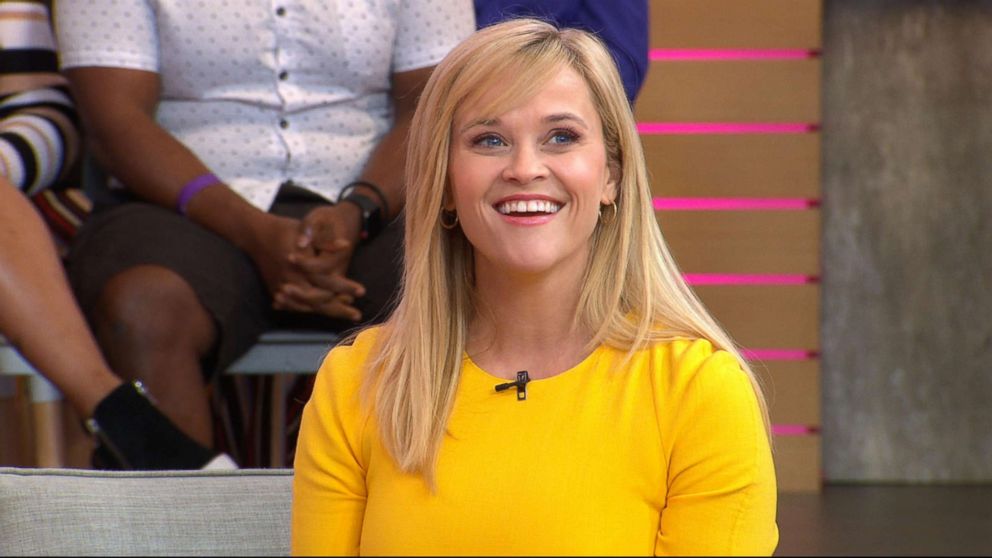 Read her thoughtful advice below.
Advice for a woman facing a career setback:
"I think that we learn a lot from failure and I've certainly had my share of failure. I've had movies that didn't work. I've had companies I've started that have been difficult ups and downs."
"I think it's not reflective of who you are as a person. I think the journey is long and you've got to remember that you learn just as much from failure as you do from success."
Advice for a 23-year-old woman who just entered the workforce:
"I think you should find a passion, something that you're really interested in."
Referring to a podcast she heard featuring Dwayne "The Rock" Johnson, Witherspoon said, "Something he said that was so smart and really resonated with me is whatever business you go into, learn everything about that business. Learn every job you could have, learn how much people get paid, how they make money at that company or in that business."
"I thought that was so, so smart and we don't encourage girls to do that enough."