Here's the movie that restores the good name of the crowd-pleaser. You'll laugh, you'll cry and all steps in between at the funny, touching and vital "CODA," now in theaters and on Apple TV+. CODA stands for Children of Deaf Adults. It also represents the very best in family entertainment.
Having broken records with its $25 million sale at the 2021 Sundance Film Festival, the Oscar-buzzy "CODA" also describes Ruby Rossi (breakout star Emilia Jones), a hearing Massachusetts high school student who lives with her mom (Marlee Matlin), dad (Troy Kotsur) and hotheaded brother (Daniel Durant), all deaf and all played by deaf actors.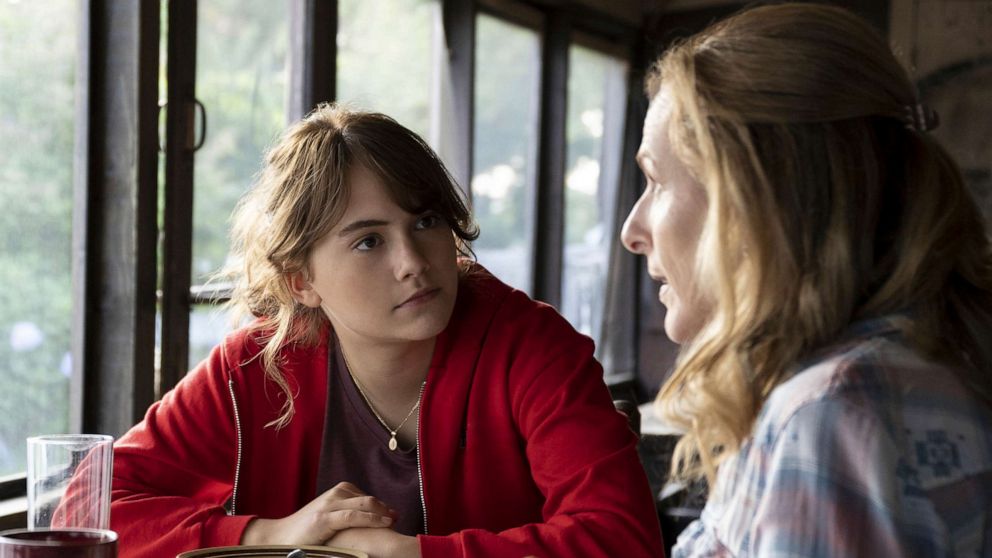 Jones, a British acting and singing discovery, merges effortlessly into the role of an American teen growing up in a Gloucester fishing village. Ruby must, by necessity, act as an intermediary for her working-class family in the hearing world. The livelihood of her parents depends on it.
But what about Ruby's ambition to sing? When her choir teacher Bernardo Villalobos (a sweetly over-the-top Eugenio Derbez) urges her to try for a scholarship at Boston's competitive Berklee College of Music and pairs her with heartthrob duet partner Miles (Ferdia Walsh-Peelo from "Sing Street"), romance and career start intruding on her role as family point person.
The movie has great fun with mom and dad's rowdy sex life, especially when they use it to embarrass shy Ruby when she dares to bring home a boy. But Jones is tender and tough when she needs to be to show why the bond holds despite tension between Ruby and her family.
Still, the acting triumphs of "CODA" belong to the trio of deaf actors at its core. Hollywood has traditionally cast non-deaf performers in such roles. In the 2014 French film, "La Famille Bélier," on which "CODA" is based, both parents were played by hearing actors. Not this time.
Matlin, who won an Oscar at 21 for 1986's "Children of a Lesser God" (she's still the only deaf actor to do so) had the clout to insist on representational casting. She's a sparking livewire as Jackie, the loyal mom with an edge who calls other town wives "hearing bitches" and resents Ruby's music ("If I was blind, would you want to paint?").
Ruby's brother Leo (an explosive Durant) is even more disgruntled when Ruby steps in to negotiate the best price at the fish market since Leo feels, rightly, that outsiders need to learn how to cope with his deaf family without cheating them in the process.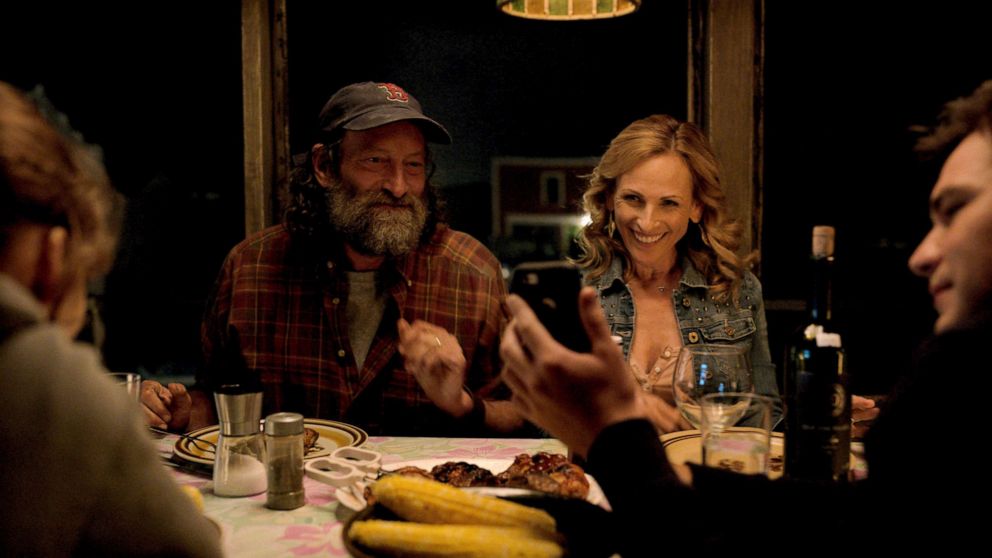 As Frank, Ruby's raucous dad, Kotsur is hilarious and heartbreaking. In one scene, he asks Ruby to sing just for him, placing his hands on her throat to feel the vibrations of her vocal cords in his fingers as she sings the Marvin Gaye/Tammi Terrell classic, "You're All I Need to Get By."
If that moment doesn't bring you to tears, an earlier one will have you reaching for a tissue as the sound drops out at a concert in Ruby's school and we understand what the Rossi clan experiences when the audience applauds a musical performance they can't hear or share.
Download the all new "Popcorn With Peter Travers" podcasts on Apple Podcasts, Spotify, Tunein, Google Play Music and Stitcher.
All praise to hearing writer-director Sian Heder, who learned American Sign Language to communicate with actors who give their soulful all. Not just with hand gestures, body language and facial expressions, but with the rare ability to connect heart to heart. However you say it or sign it, "CODA" is an emotional powerhouse and one of the year's best movies.