Channing Tatum spotlights veterans' struggles in new comedy
Hilary Bronwyn Gayle/SMPSP
If you're like me and find dogs irresistible then "Dog," the new Channing Tatum film now playing only in theaters, is going to hit you like a shot in the heart. Even if you suffer from canine indifference -- say it isn't so -- "Dog" has the power to make you a convert.
In his first screen role five years, the star of "Magic Mike," "21 Jump Street" and "Dear John" finds a female costar to match him step for step. She's a Belgian Malinois and she steals every scene she's in as Lulu, a PTSD-scarred Army dog who served in Iraq and Afghanistan.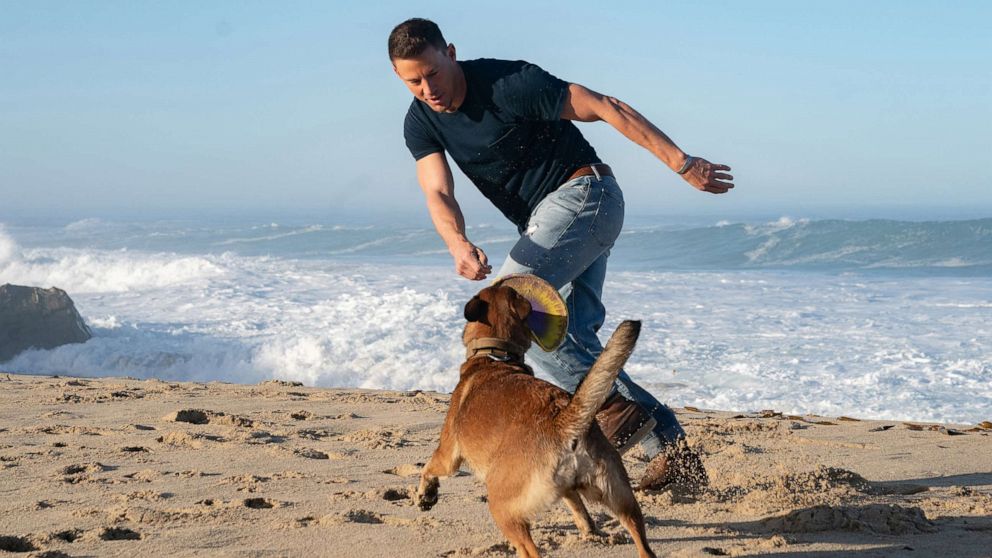 The assignment that falls to Tatum's wounded Army Ranger Jackson Briggs is to escort Lulu to the funeral of her handler, who was also Briggs' best friend. Dog-hater Briggs doesn't relish having to babysit Lulu for 1,500 miles from Fort Lewis, Washington, to Nogales, Arizona, in his beaten-up '84 Ford Bronco, but he has his reasons for taking the job.
Above all, Briggs needs to convince his commanding officer that he's equipped to redeploy after sustaining a brain injury in combat that induces seizures. Briggs and Lulu are literally the walking wounded out to prove they still have what it takes. And suddenly a comedy akin to "Turner and Hooch" develops a conscience about who we send into battle.
Tatum co-directed "Dog" with his "Magic Mike" partner Reid Carolin, basing Carolin's fictional script on a 2017 HBO documentary, "War Dog: A Soldier's Best Friend," that they co-produced. Even when "Dog" comes perilously close to sinking into sentimental quicksand, the movie is an indisputable act of love.
At first, Briggs tries to resist Lulu, who has anger issues. She'll rip up the seats of Briggs' car at the slightest provocation and interrupt his love life if another woman gets too close. But like any buddy movie that takes to the road, man and (muzzled) dog unite over shared adventures.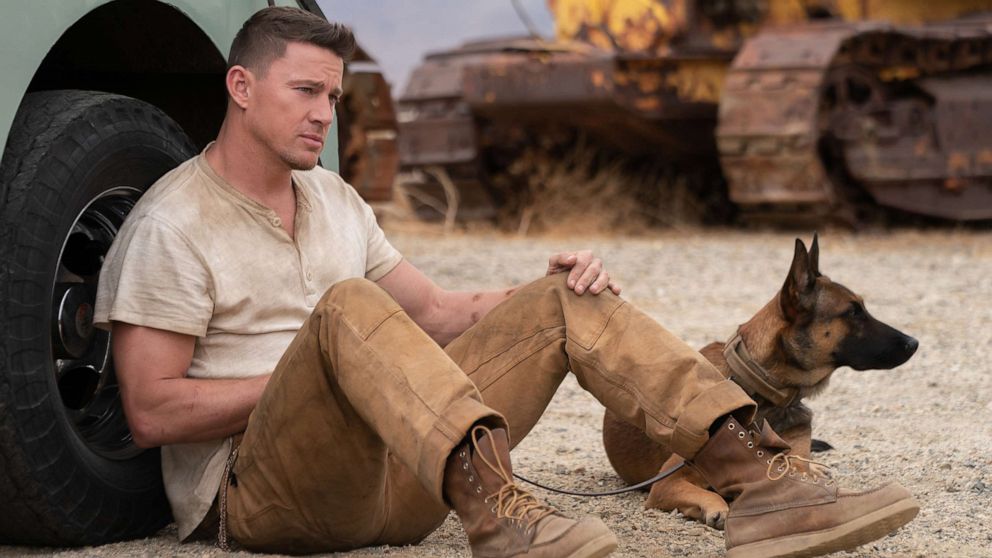 The episodic plot is strictly standard issue with Briggs encountering a pot farmer, a racist cop, a pet psychic, two sex therapists and an anti-militarist who calls this soldier a tool of Big Oil. All the padding is unnecessary since all audiences want and need is a man and a dog.
That they get. It took three canines to play Lulu and they all deserve award attention or at least a statue carved out of kibble. Tatum had only himself to play Briggs and he does the job with the charm, humor and unforced gravity of a true star. No wonder Lulu loves him.
"Dog" is clearly a personal project for Tatum, who named Lulu after his own pup and clearly feels for the human and K-9 warriors who are trained to attack and kill only to be left alone to adjust to a world filled with triggers of conflict. To Lulu, thunder can sound like the bombs that once set her running. It's Briggs who finds himself hurtling toward the things that scare him.
Tatum refuses to give "Dog" a political or sermonizing agenda that might compromise its appeal as a family film with a happy ending. As Briggs and Lulu watch a sunset together and form a healing link, you just might want to stand up and cheer. It had me at first bark.