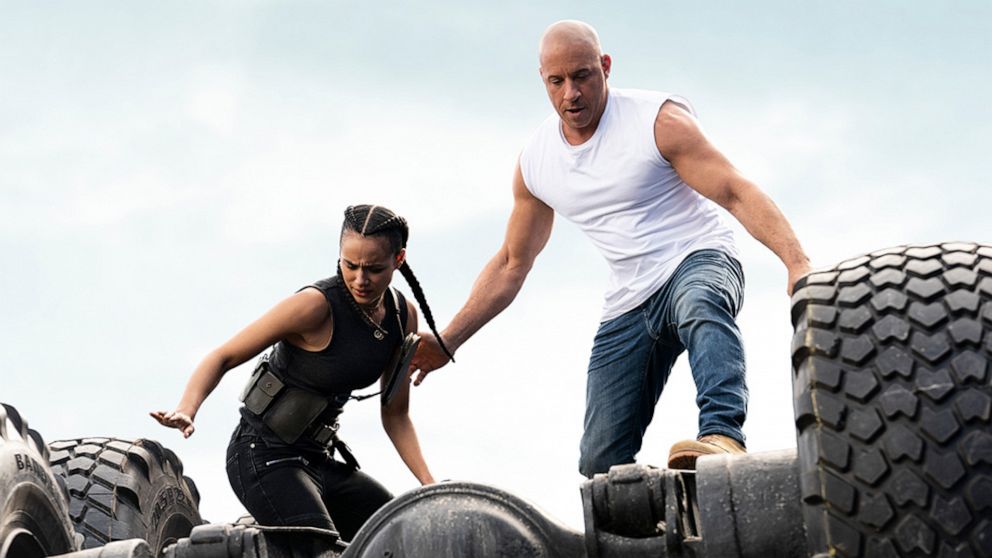 For those who think that the blockbuster "Fast and Furious" franchise is stupid beyond saving, it's clear you won't be heading to theaters to see chapter 9 when it opens this week.
For the rest of us who know that absurdity is the fun, "F9: The Fast Saga" delivers as the biggest, baddest, popcorn movie of the summer. Expect box-office grosses to rocket into orbit, where insanely enough the car-crazy "F9" actually finds itself this time. Hold that thought.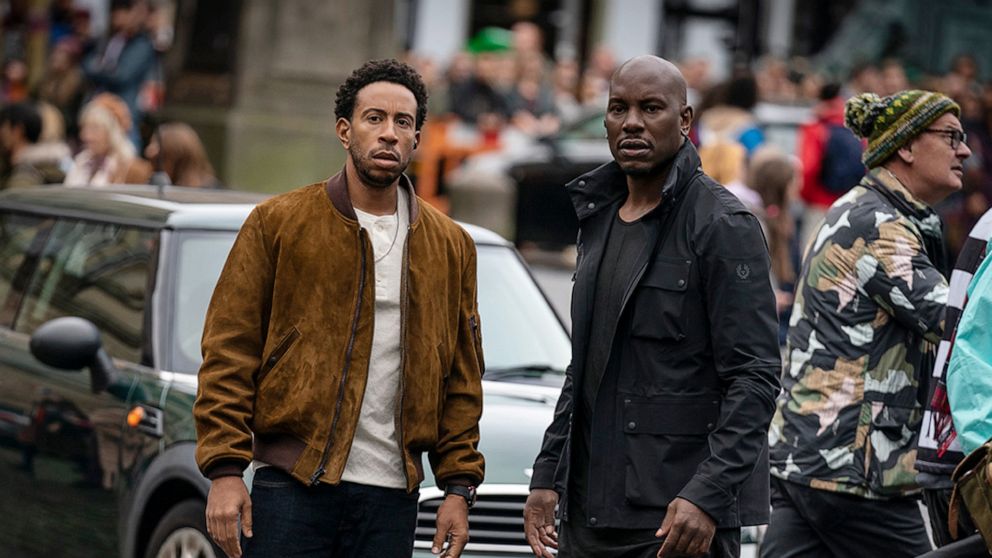 First, a warning: You can't stay home and catch "F9" on HBO Max. Streaming won't happen for at least a few months. Buying a ticket will set you up for a heart-racing jolt to the system that will obliterate your brain cells (it helps) as you strap in for the visceral ride.
And what a ride. You'll feel dazed, jacked-up and maybe a little sick as if you just staggered off the world fastest roller coaster —the Formula Rossa in the United Arab Emirates. Isn't that the point of hot-weather escapism meant for pent-up audiences finally out of lockdown?
It's sure not the plot. Since "F&F" began back in 2001, the story has coalesced around Dominic Toretto (Vin Diesel) and his gearhead family as they careen from illegal street races to James Bondish spying and now deep space. That's where two of Dom's crew—Roman (Tyrese Gibson) and Tej (Chris "Ludacris" Bridges)— hitch their red Pontiac Fiero to a space shuttle. Sweet.
Download the all new "Popcorn With Peter Travers" podcasts on Apple Podcasts, Spotify, Tunein, Google Play Music and Stitcher.
Family is the one constant in the nonstop "F&F" chaos. And the movies play it for all the tears they can jerk. Dom lives with Letty (Michelle Rodriguez) and their son Little Brian, named after Dom's ex-cop bestie Brian O'Connor, played by Paul Walker who died in car crash in 2013 but lives on unseen as the husband of Dom's sister Mia (Jordana Brewster).
Got that? No worries. What matters is that the WWE's John Cena shows up as Jakob Toretto, the brother we never knew Dom had. That gives Cena and Diesel—a graduate of the concrete-block school of acting—a chance to lock horns as their backstory unravels in flashbacks.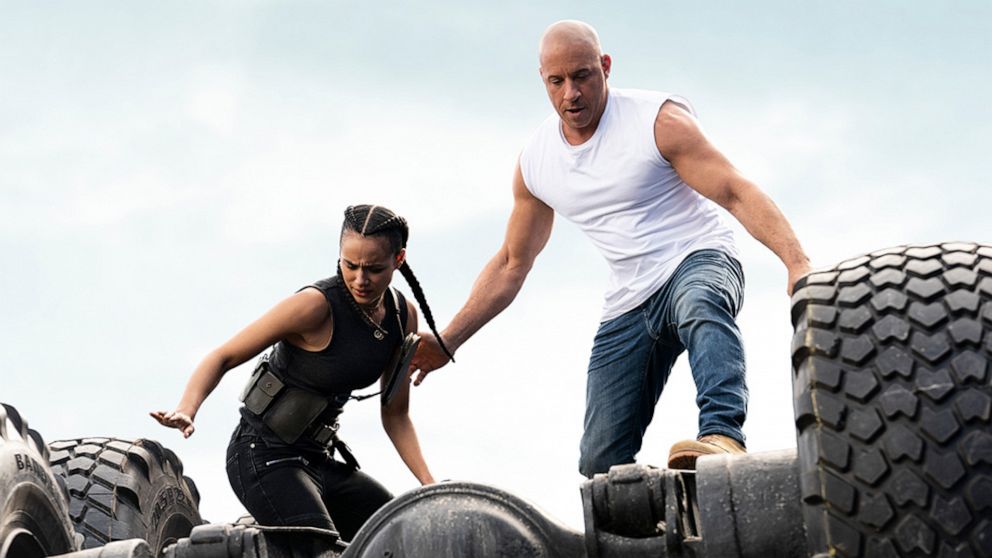 In the main ring of this vehicular circus is a conspiracy in which Jakob tries to one-up his big bro by hatching an evil plan to control the world's computers and advanced weapons systems. Oscar winners Charlize Theron and Helen Mirren assist in cameos they should have resisted.
The emphasis, rightly, is on the stunts that director Justin Lin keeps staging against the laws of logic and physics. How about cars speeding across a rope bridge that can barely hold a human? Or Dom driving a Dodge Charger fitted with electromagnets that can force two trucks to stick to the side of his car. Or, well, see for yourselves.
Lin returns to the "F&F" family after helming its third through sixth installments (his "Fast Five" is the keeper). But he still can't top James Wan's "Furious 7" with Dom driving a Hypersport out of the 80th-floor window of an Abu Dhabi skyscraper. Lin will be back for the final two chapters so he still has time.
"F9" wears out its welcome at a punishing 145 minutes, but still feeds our gravity-defying fantasies. Sadly, there's no magnet to attract a coherent script. But, hey, so what if it's all bananas. "F9" is the Super Bowl for the adrenaline junkie in all of us who only wants Vroom cranked up to 11. Consider it done.