Kenneth Branagh can't catch a break. Even when "Murder on the Orient Express" and "Death on the Nile," the first two screen adaptations of Agatha Christie's mystery novels in which he starred, scored big at the box office, detractors sniffed that they were inferior to the 1970s originals, ridiculing the outrageous mustache Branagh wore to play master Belgian detective Hercule Poirot.
Will the ghosts of Albert Finney and Peter Ustinov – who, respectively, portrayed Poirot in those films – continue to haunt Branagh in "A Haunting in Venice," now making mischief only in theaters? Not so much. First, because neither actor ever made a movie of "A Haunting in Venice," which is based on Christie's way less popular 1969 novel, "Hallowe'en Party."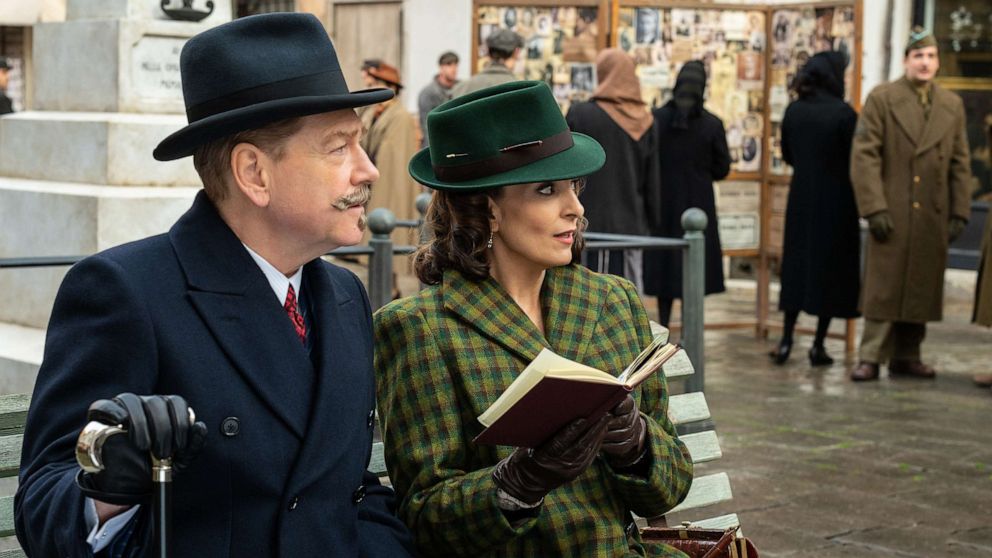 That frees Branagh as director and star, and screenwriter Michael Green, from odious comparisons. Better yet, the movie moves the tale's location from London to Venice and represents the first foray of Branagh's Poirot into the supernatural, in the form of a séance in a Venetian palazzo where ghosts line up with the usual suspects.
In short, "A Haunting in Venice" is Branagh's most wickedly entertaining take yet on Poirot. Some viewers will lament that Branagh's detective stories lack the snarky modern snap of the "Knives Out" films starring Daniel Craig as Benoit Blanc, a Poirot for the 21st century.
Still, it's hard to resist Branagh's delicious dive into superstition and Gothic horror. The plot, set in 1947, spins around Poirot, now retired in Venice, being pulled back into the crime game by his American friend, Ariadne Oliver, a Christie-like mystery novelist played with sass to spare by Tina Fey who steals – er, borrows – her fictional murder plots from Poirot's real-life adventures.
It's Ariadne who invites our favorite obsessive-compulsive sleuth to a Halloween-night séance organized by former opera singer Rowena Drake (a twisty change of pace for "Yellowstone" star Kelly Reilly) – now mourning the death of her daughter, Alicia (Rowan Robinson) – at the palazzo, a former orphanage allegedly haunted by juvenile spirits.
All of this involves death by apple-bobbing and other oddities as "Everything Everywhere All at Once" Oscar-winner Michelle Yeoh shows up in high spirits as Joyce Reynolds, a medium who means to summon Alicia's spirit during the séance. No matter that professional skeptics Poirot and Ariadne are out to call her bluff: things really do go bump in the night.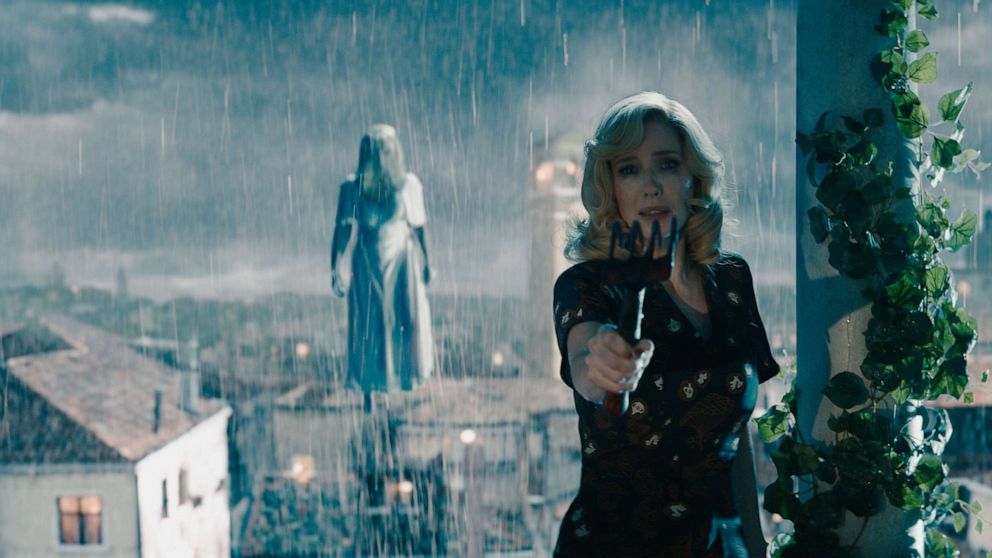 Other guests at the séance include Jamie Dornan as Leslie Ferrier, a traumatized wartime field surgeon with a son, Leopold, played by Jude Hill with an eerie affect right out of the Addams family. Fans of Branagh's award-winning biopic "Belfast" will be amused to see Dornan and Hill reunite as a very different father and son.
All the actors work their techniques off to keep us guessing, but it's the sinister atmosphere conjured by Branagh and ace cinematographer Haris Zambarloukos, with canted angles and enveloping shadows, that deserves star billing.
Branagh has really grown into role of Poirot, playing the detective's strutting vanity with barely concealed glee. Dame Agatha herself found Poirot insufferable, claiming by 1960 that he was a "detestable, bombastic, tiresome, ego-centric little creep." Maybe so, but Christie couldn't bear to retire him. Neither could we.
What the supertrain did for "Murder On the Orient Express" and the cruise ship did for "Death on the Nile," the haunted house does for "A Haunting in Venice." There's simply no way to resist it.