5 ways Disney's 'Little Mermaid' remake is different from the original
The trick to remaking a massive movie hit is to plug a livewire into the leading role. "The Little Mermaid," now in theaters, does just that with shining new star Halle Bailey as Ariel, the mermaid who longs to be human in this live-action echo of the 1989 Disney animated classic.
When Bailey, best known for being one half of the R&B duo Chloe x Halle with her sister Chloe Bailey, takes charge, the movie springs to thrilling life. Ignore the racist internet trolls who use #NotMyAriel to spread ignorance about a Black actress playing this Disney princess.
Bailey goes to infinity and beyond to show just how Ariel should be sung and acted. She's a phenom, leaving director Rob Marshall ("Mary Poppins Returns") struggling to keep up with her teenage-dream magic. Thanks to Bailey, "The Little Mermaid" belongs with the best of the spotty live-action retreads, up with "Beauty and the Beast" instead of the misfired "Lion King."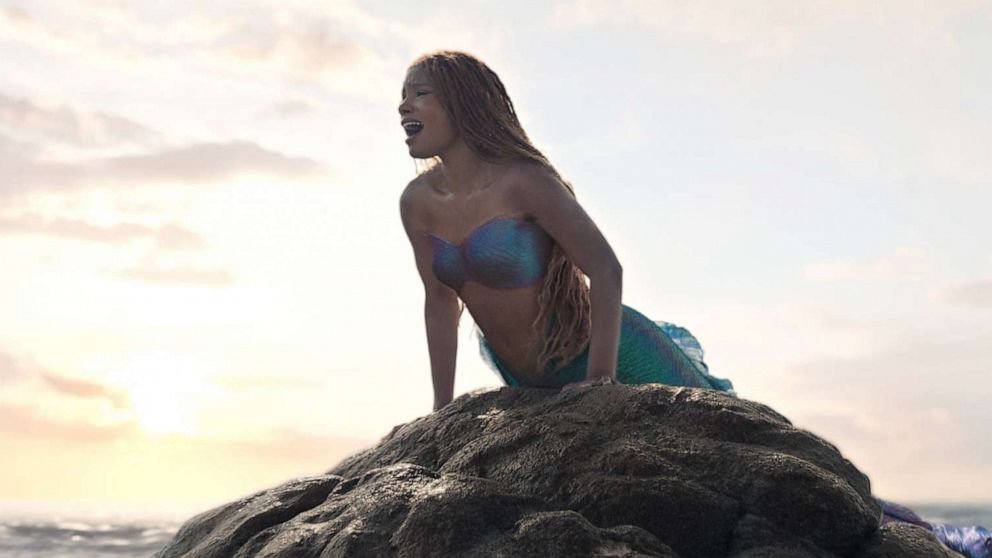 The story is how you remember it. Ariel's curiosity about humans in the "above-world" gets her in deep trouble with her father King Triton (Javier Bardem). But she really breaks the rules when she rescues Prince Eric (Jonah Hauer-King) from a shipwreck and swims him to shore.
Soon, she's singing about her wish to be part of his world. Bailey's rendition of that irresistible earworm is a show-stopping dazzler that makes you eager to hear the new stuff composer Alan Menken, with an assist from "Hamilton" whiz Lin Manuel Miranda, has in store.
I'm not sure we needed a solo from the ever-bland Prince Eric ("Wild Uncharted Waters"), but Miranda contributes a hilarious hip-hop ditty "The Scuttlebutt" for Awkwafina to rap as Scuttle, no longer a seagull but a diving bird. OK, then.
Still, it's Bailey who raises Ariel up to become a songbird for the ages, which makes it crazy that she's willing to trade her golden pipes to Ursula the Sea Witch, played with glorious gusto by Melissa McCarthy, in exchange for becoming mute, but human.
Luckily, this feminist-forward mermaid isn't in it just for a boy-band ready prince. It's the whole human world Ariel wants to investigate. McCarthy is devilish fun singing "Poor Unfortunate Souls," this time deleting lyrics that spoke of a girl needing to hold her tongue to get a boy.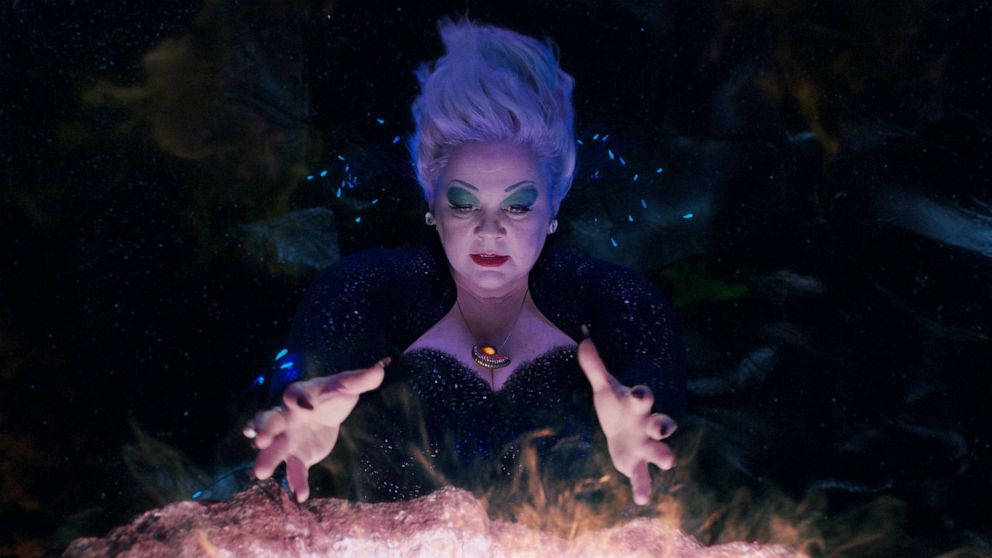 All the characters, including Flounder (Jacob Tremblay), have a ball warbling about the joy found "Under the Sea," in which Marshall almost matches the animated version for explosive color and infectious melody. The same applies to "Kiss the Girl," sung with a cajun lilt by Daveed Diggs in the scene-stealing role of Sebastian the crab.
That kiss is crucial since if Ariel doesn't get Eric to lay a smooch on her -- true love's kiss -- her legs go back in storage. Would that be so bad? This new "Mermaid" isn't bold enough to trade the cliches of love at first sight for female independence, but at least it makes the effort.
Still, there's no denying the film's faults. What's up with making this 2023 update a full 45 minutes longer than the fleet 83-minute original? Padding and heavy-handed digital effects are no substitute for the effortless charm of the animated version. Except when Bailey is on screen to give "The Little Mermaid" just what it needs -- a heart that sings and a spirit that soars.
Disney is the parent company of ABC News and "Good Morning America."