Dolly Parton inducted into Rock and Roll Hall of Fame: 'I'm a rock star now!'
The Rock & Roll Hall of Fame is coming to Disney+ and ABC.
For the first time, the legendary annual ceremony will stream live on Disney+ from the Barclays Center in Brooklyn, New York, on Nov. 3, and will be available to stream following the ceremony, according to a press release.
A special featuring performance highlights and standout moments will air on ABC on Jan. 1.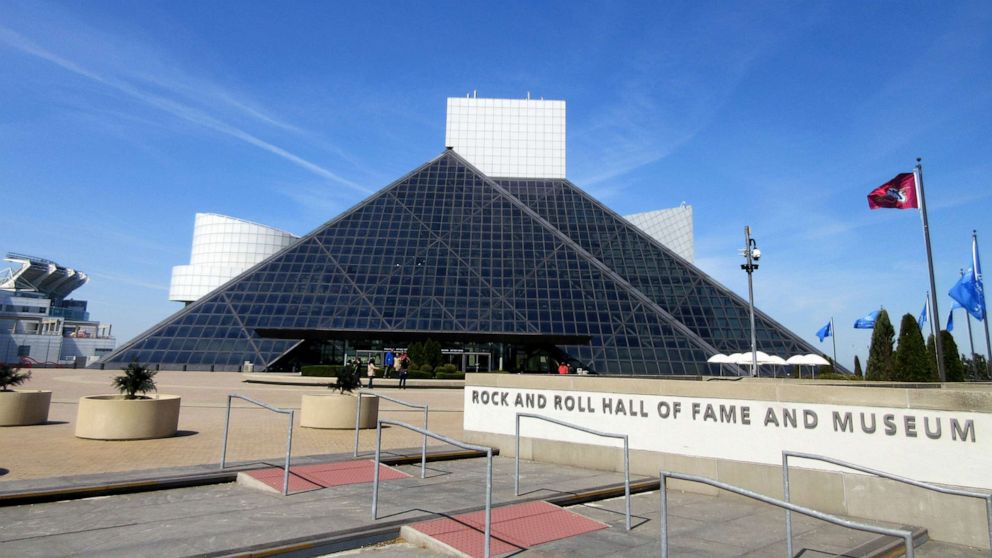 "This historic live stream on Disney+ and special on ABC is a testament to the diverse sounds and enduring power of rock and roll," said John Sykes, chairman of the Rock & Roll Hall of Fame Foundation. "Over the last three decades, the annual live Rock & Roll Hall of Fame induction has become music's highest honor, celebrating the artists who've defined generations and changed music forever."
This year's Rock & Roll Hall of Fame inductees include Kate Bush, Sheryl Crow, Missy Elliott, George Michael, Willie Nelson, Rage Against the Machine and The Spinners, along with DJ Kool Herc and Link Wray for musical influence, and Chaka Khan, Al Kooper, Bernie Taupin for musical excellence. Don Cornelius will also be honored with the Ahmet Ertegn Award.
Brandi Carlile, Dave Matthews, H.E.R., Chris Stapleton, St. Vincent, New Edition and others are also slated to perform.
Disney is the parent company of ABC News and Good Morning America.